Archbishop Iakovos, who led the Greek Orthodox Archdiocese of America for almost 40 years, died on April 10, 2005 at age 93.
During Iakovos' tenure in the United States he became an imposing religious figure and a champion of numerous social justice causes. He is also credited with making the Greek Orthodox Church part of the religious mainstream in America.
In 1995 interview he said he had accomplished a major goal "to have the Orthodox Church be accepted by the family of religions in the United States."
Shortly after being named archbishop in 1959, Iakovos met with Pope John XXIII at the Vatican. The meeting made Iakovos the first Greek archbishop to meet with a Roman Catholic pope in 350 years. It also marked a new trend of improving relations between the leaders' respective churches.
Iakovos used his office to advance numerous national issues for Greece, Cyprus and Greek Americans and never shied away from the political spotlight, meeting numerous Presidents and world leaders.
In 1980 both Jimmy Carter and Ronald Reagan invited Iakovos to say prayers at the respective national conventions of Republicans and Democrats. Feeling close to both and not wanting to offend anyone, Iakovos went to both conventions.
Iakovos was born on July 29, 1911 as Demetrios A. Coucouzis on Imbros, a tiny Aegean island under Turkish control near the Dardanelles Strait. In numerous interviews Iakovos referred to being born a slave and critiqued Turkey throughout his life, including organizing Greek Americans when Turkey invaded Cyprus in 1974.
In 1988, he helped kickstart the presidential campaign of Gov. Michael S. Dukakis, the front-running Democratic candidate from Massachusetts, whom he knew from the 1940s when he served in parishes near Boston.
Iakovos threw himself into the campaign when he defended Dukakis from attacks of conservative circles of Greek Americans. They opposed Dukakis' liberal policies and called him an "apostate," claiming he had excommunicated himself after marrying his Jewish wife Kitty outside the church.
"He is a member of the church, was baptized in it and he has never left it," Iakovos said of Dukakis in an interview.
Perhaps the highlight of his career and ministry came in 1964 when he marched in Selma, Alabama with Dr. Martin Luther King Jr. against racial inequality in America.
Remembering Archbishop Iakovos in Photos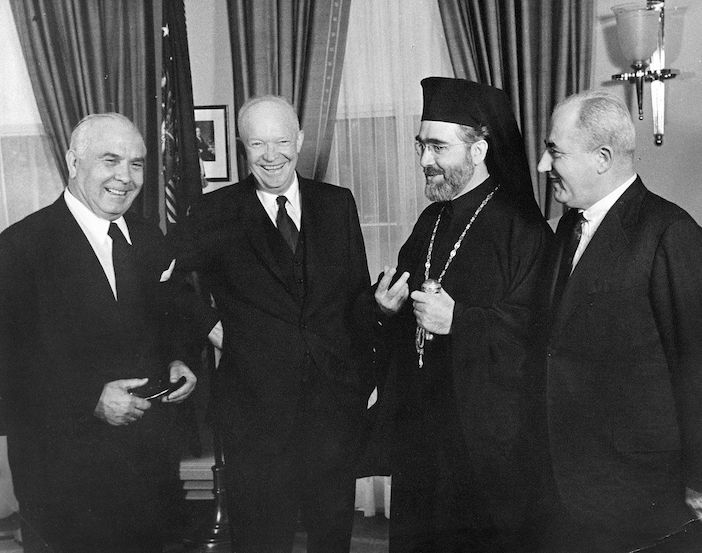 Iakovos with President Dwight Eisenhower.
Iakovos with President Bill Clinton.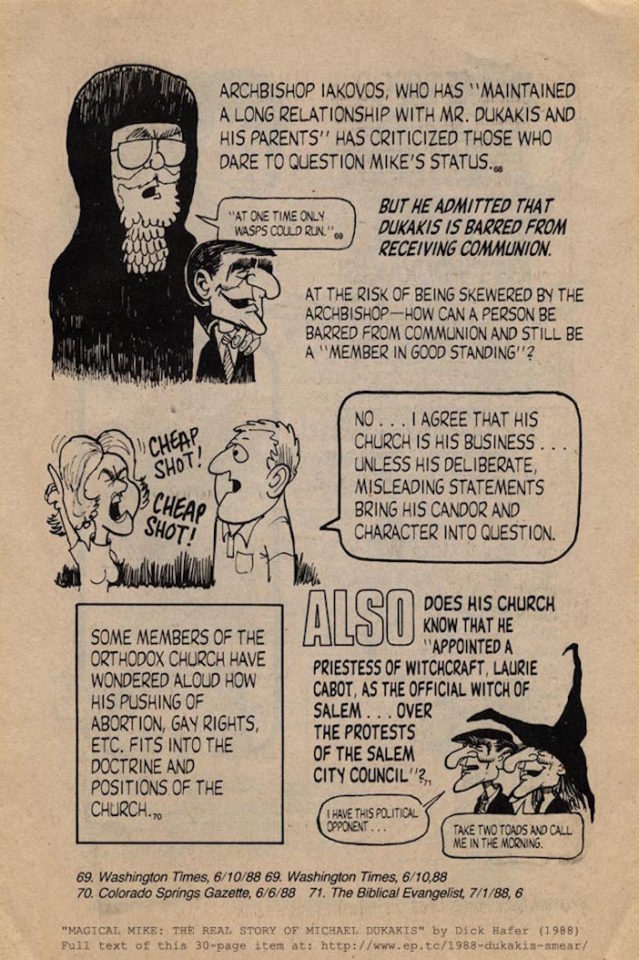 Anti-Dukakis comic strip from "Magical Mike: The REAL Story of Mike Dukakis," a 1988 comic book by Dick Hafer that was endorsed by Jerry Falwell and the Republican Party.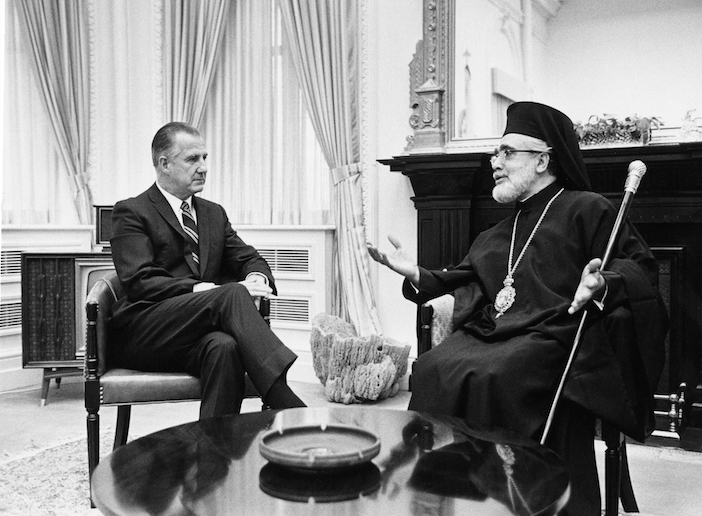 Archbishop Iakovos with Vice President Spiro Agnew.
Iakovos shakes hands with President Jimmy Carter.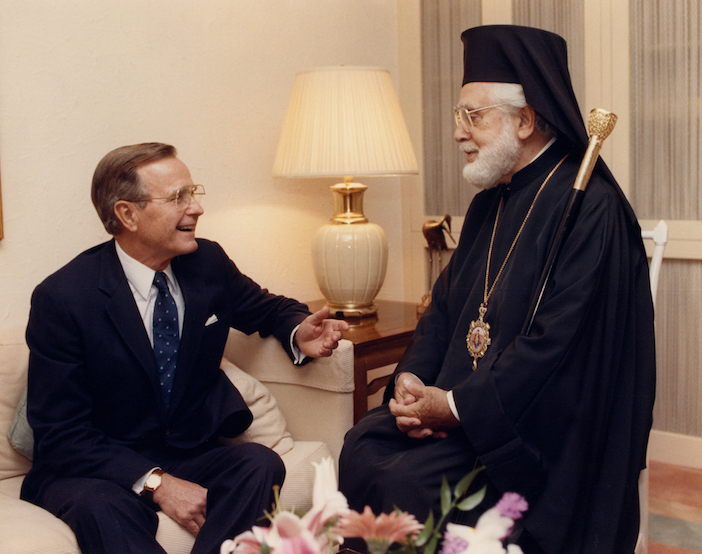 Iakovos with President George H.W. Bush
Iakovos with Pope John Paul II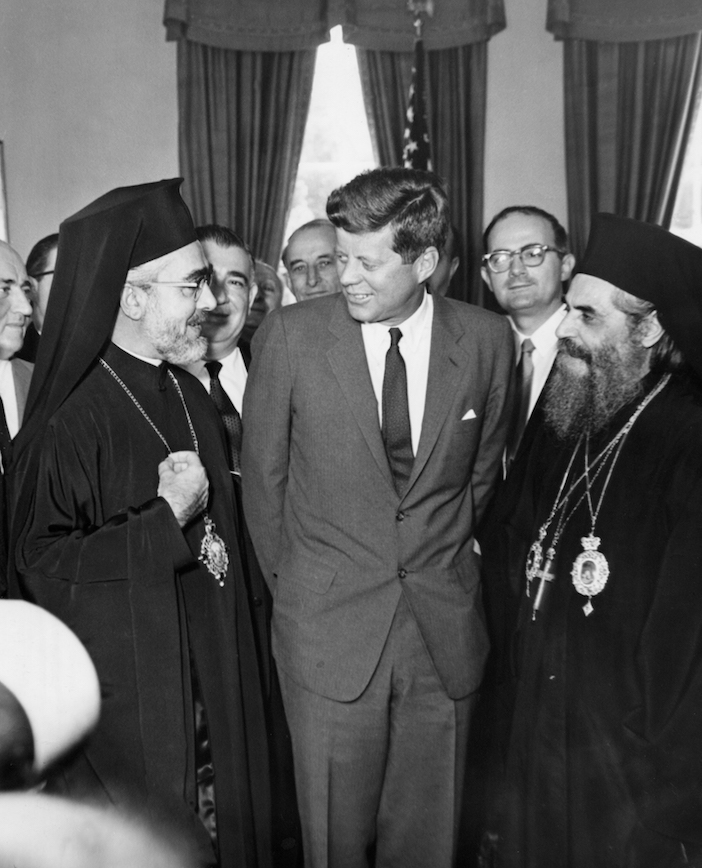 Iakovos with President John F. Kennedy.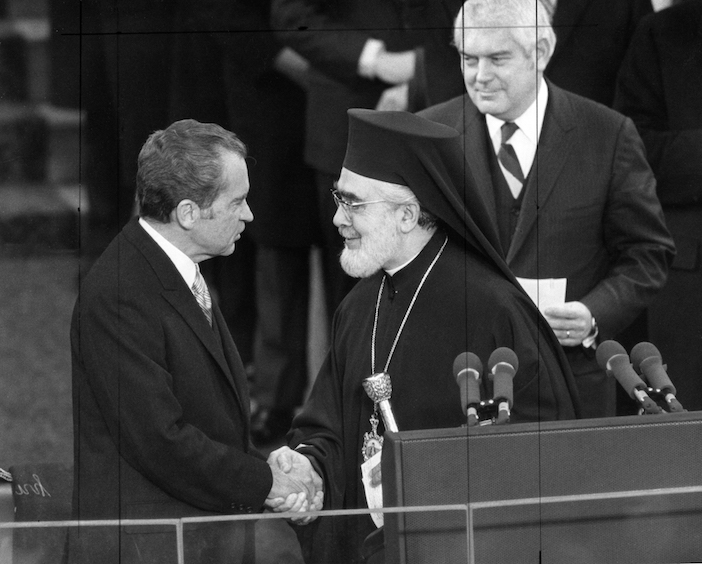 Iakovos shakes hands with President Richard Nixon.
Iakovos marches alongside late Chicago Mayor Richard J. Daley (D) during the city's annual Greek Independence Day Parade.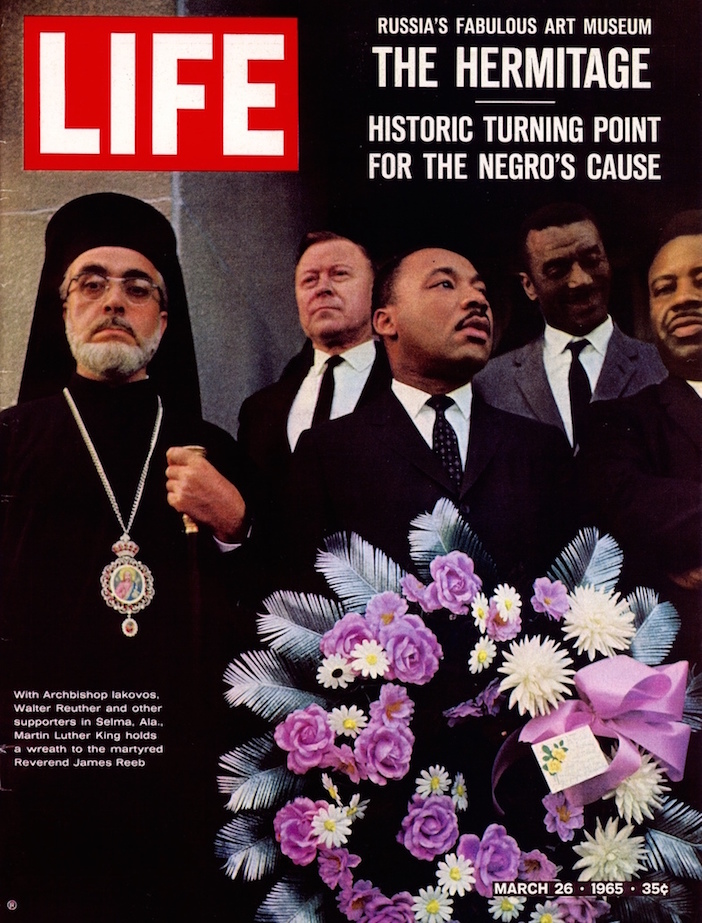 March 1965 LIFE Magazine cover featuring Archbishop Iakovos and Dr. Martin Luther King Jr.
Iakovos marching alongside Martin Luther King Jr. in Selma, Alabama in 1960.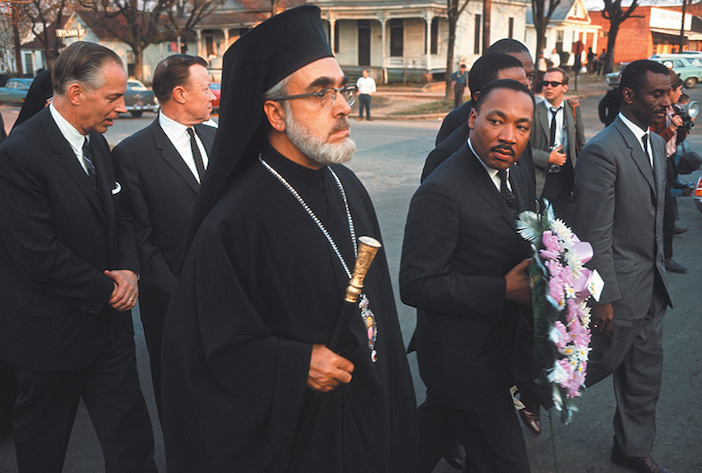 ---
Is The Pappas Post worth $5 a month for all of the content you read? On any given month, we publish dozens of articles that educate, inform, entertain, inspire and enrich thousands who read The Pappas Post. I'm asking those who frequent the site to chip in and help keep the quality of our content high — and free. Click here and start your monthly or annual support today. If you choose to pay (a) $5/month or more or (b) $50/year or more then you will be able to browse our site completely ad-free!

Click here if you would like to subscribe to The Pappas Post Weekly News Update