The award winning Greek film "Wild Duck" that wowed international audiences in Toronto, Chicago and elsewhere at prominent festivals throughout the world is now available for rental from the Vimeo On Demand service, a popular service that allows users to watch hard to find films in the comfort of their homes and on their own time.
Wild Duck was the inaugural feature by director Yannis Sakaridis, a native Greek who spent almost two decades working in London. The film tells the story of a phone wire-tapping scandal that plagued the country in 2005, reaching the prime minister's office and alarming the ruling class about possible breaches of confidentiality of their phone calls.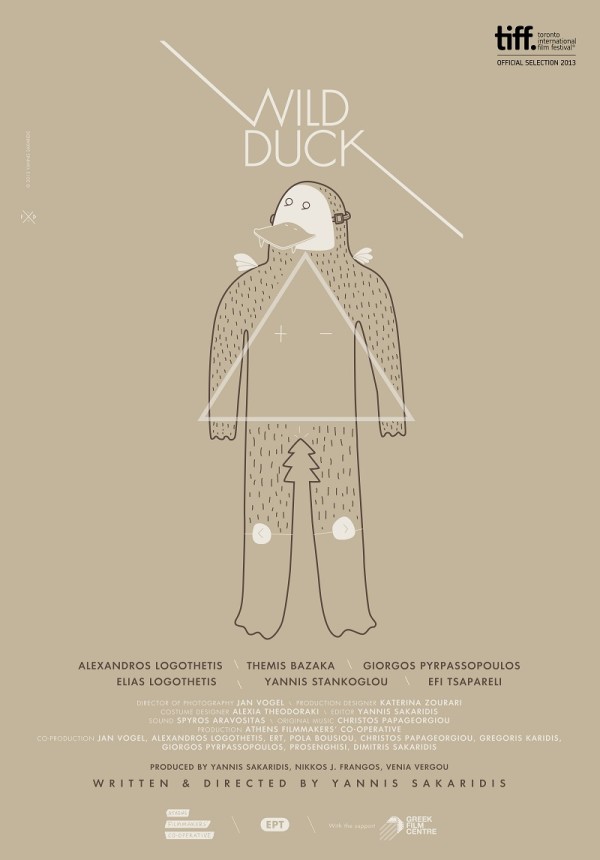 Dimitri Eipides, program director at the Toronto International Film Festival, where the film had its world premier, said that Sakaridis fulfilled his goals of making an important film.
"Sakaridis has fashioned a film that is quiet and introspective, as if edited in sync with its protagonist's emotions. Sakaridis's discreet yet penetrating gaze, evidently informed by his non-fiction work, is artfully conveyed by the fluid compositions of cinematographer Jan Vogel (co-director of 2011′s Wasted Youth). Theirs is a vision of Greece seemingly in dialogue with the sea breeze, which, for all the country's recent ills, drifts through Wild Duck like a restorative force."
The film stars veteran Greek actor Alexandros Logothetis, who takes the viewer on a journey inside his own mind. Other acting veterans and longtime fixtures on the Greek film scene who star or co-star in the film are Themis Bazaka, Giorgos Pyrassopoulos Ilias Logothetis and Yannis Stankoglou.
Read more about Wild Duck here.
Watch Wild Duck on Vimeo On Demand by clicking this link.