My love affair with this place began when I was young— not with the place, but the people.
My grandfather Yiorgo, and grandmother Theano, were effectively a second set of parents to me as I spent months at a time in and around their one-room house in the neighborhood of Aï Yanni (St John) on a hill above Hania.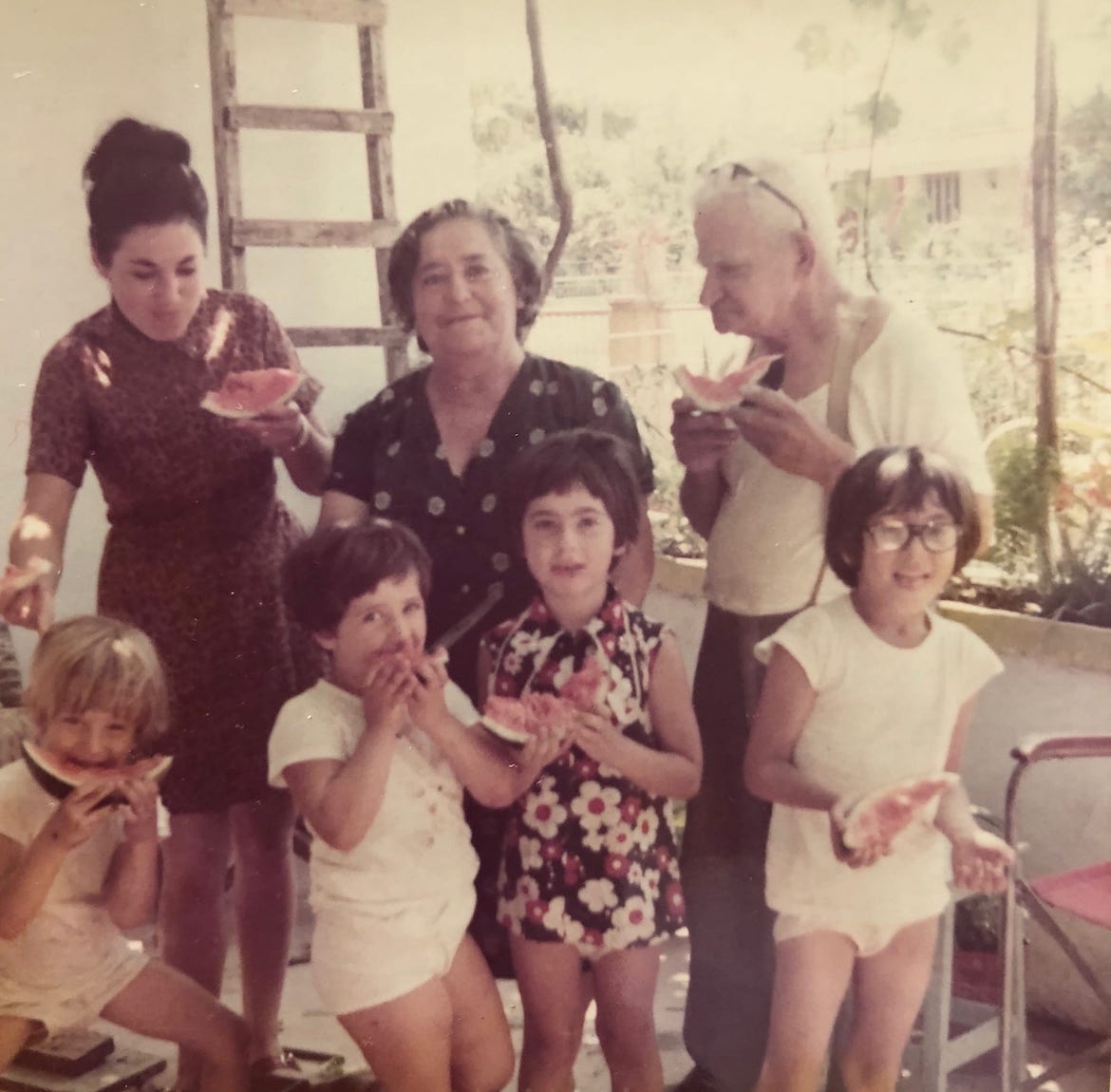 My mom's brothers and sisters were scattered throughout the town with their families, while my dad's family was in a village west of town called Agia Marina.
Both my parents were born in Hania, which has to be one of the most culturally diverse places on the planet, and I'm certain that spending my summers here with so much diversity helped shape my own world view.
Every neighborhood has its own distinct history and everywhere you turn, you're reminded of the people who occupied the town and left their mark.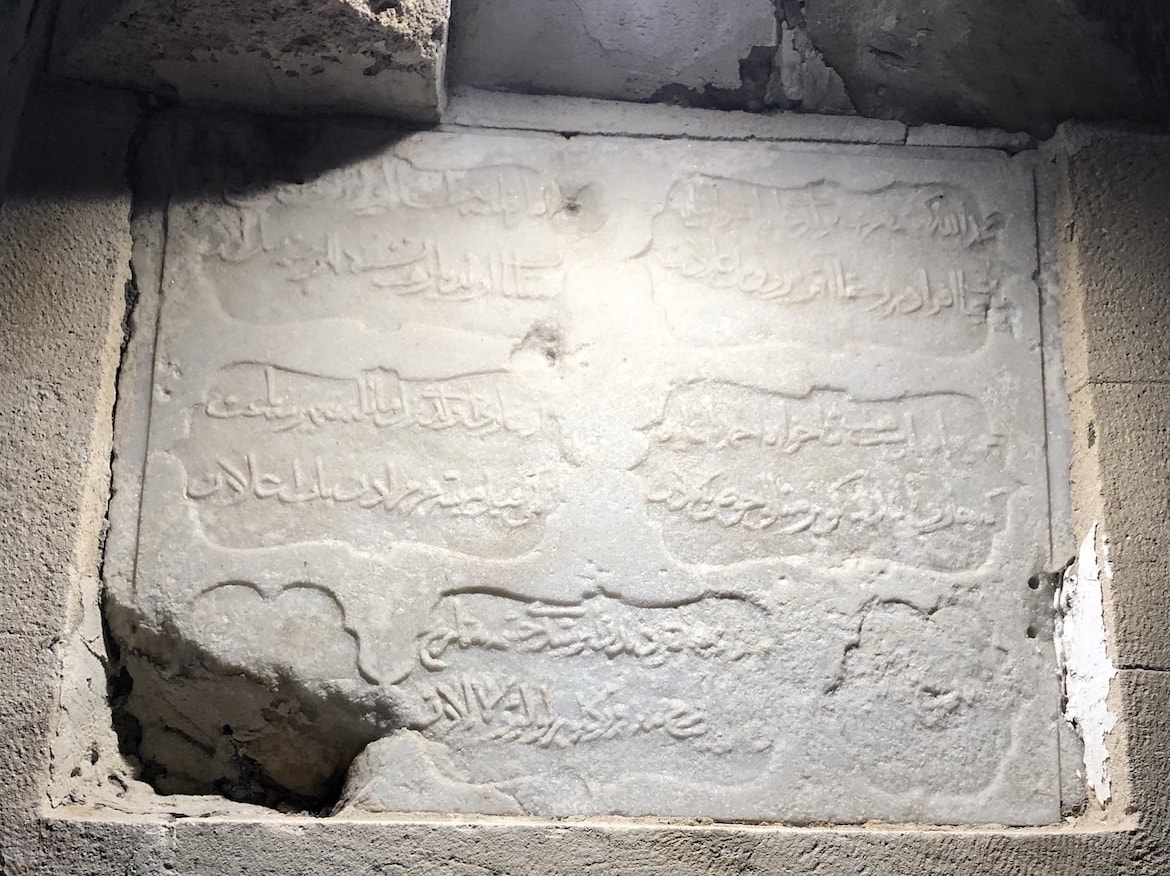 My mom was born in a neighborhood that is called "Φράγκικο Νεκροταφείο" or Frankish (Catholic) cemetery, the final resting place of Frankish and Venetian Catholics who occupied the island and are responsible for much of its architecture, including its imposing lighthouse and entire harbor area.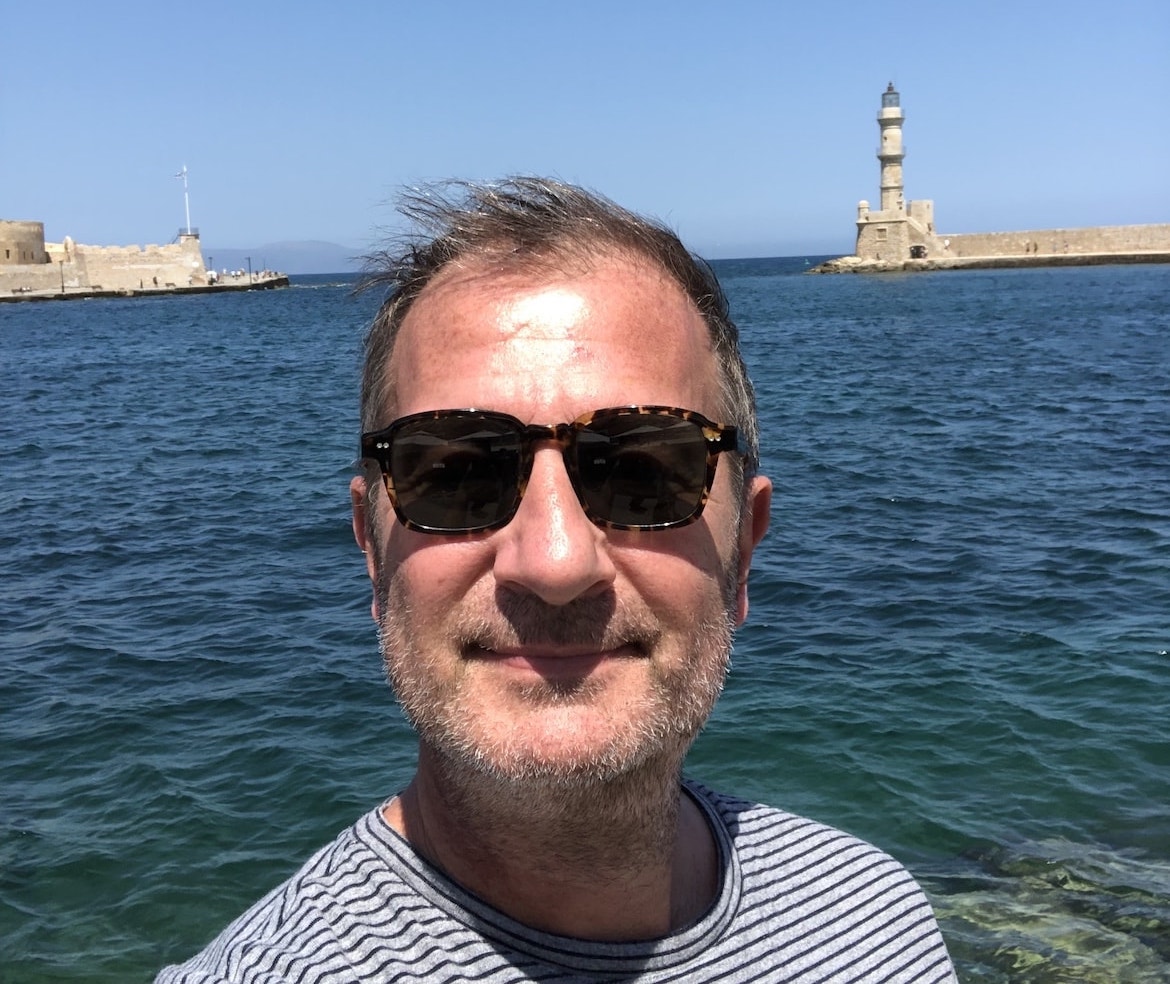 As a child, my mom was raised in Kasteli hill, above the Venetian harbor, which is one of the oldest continuously inhabited places in the world with Minoan remains uncovered under modern buildings that date back more than 5,000 years.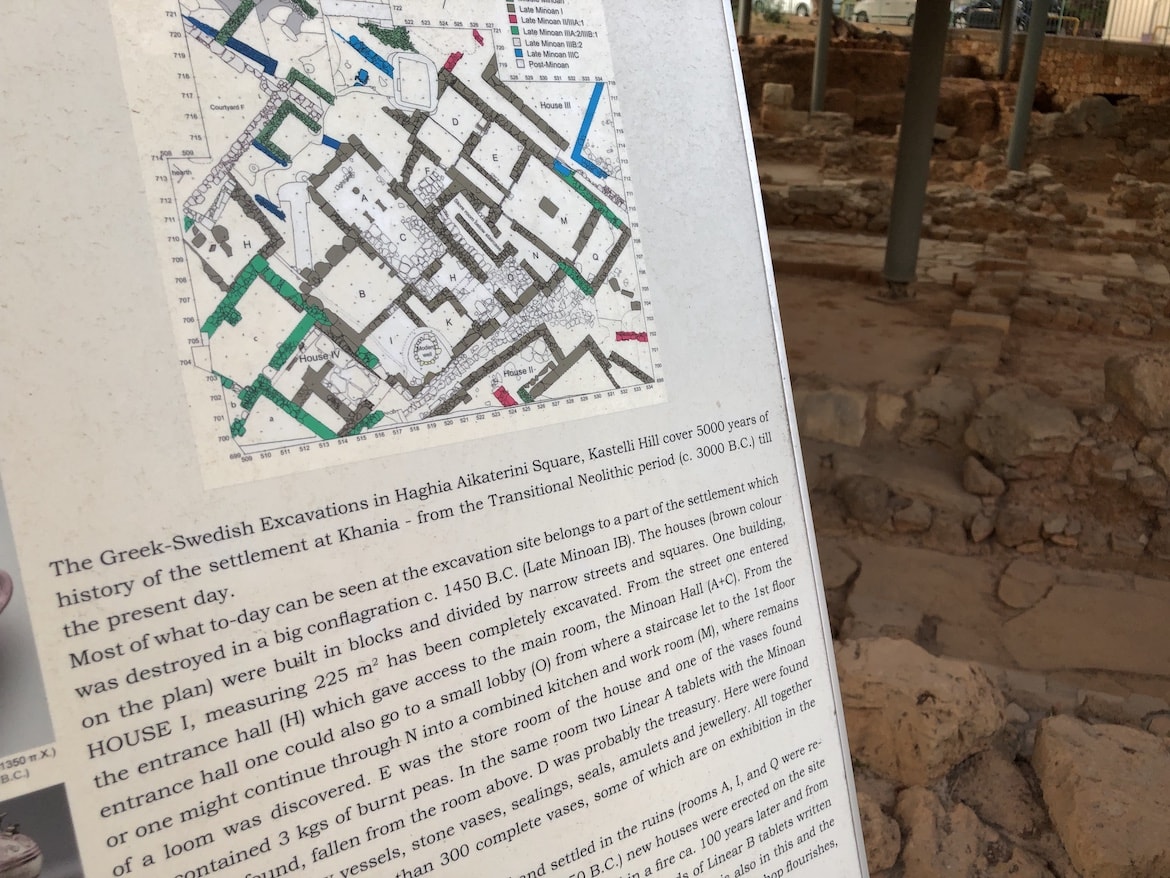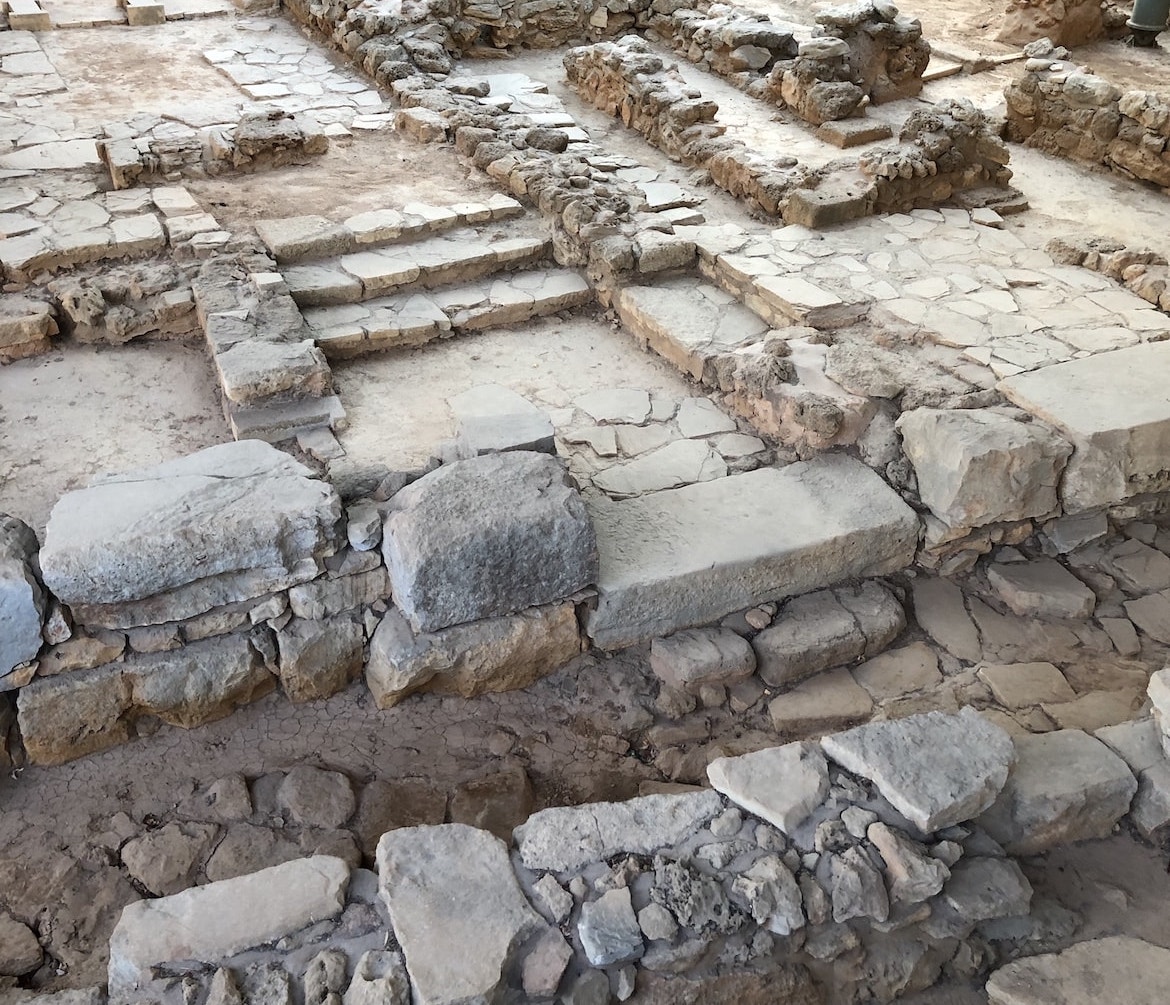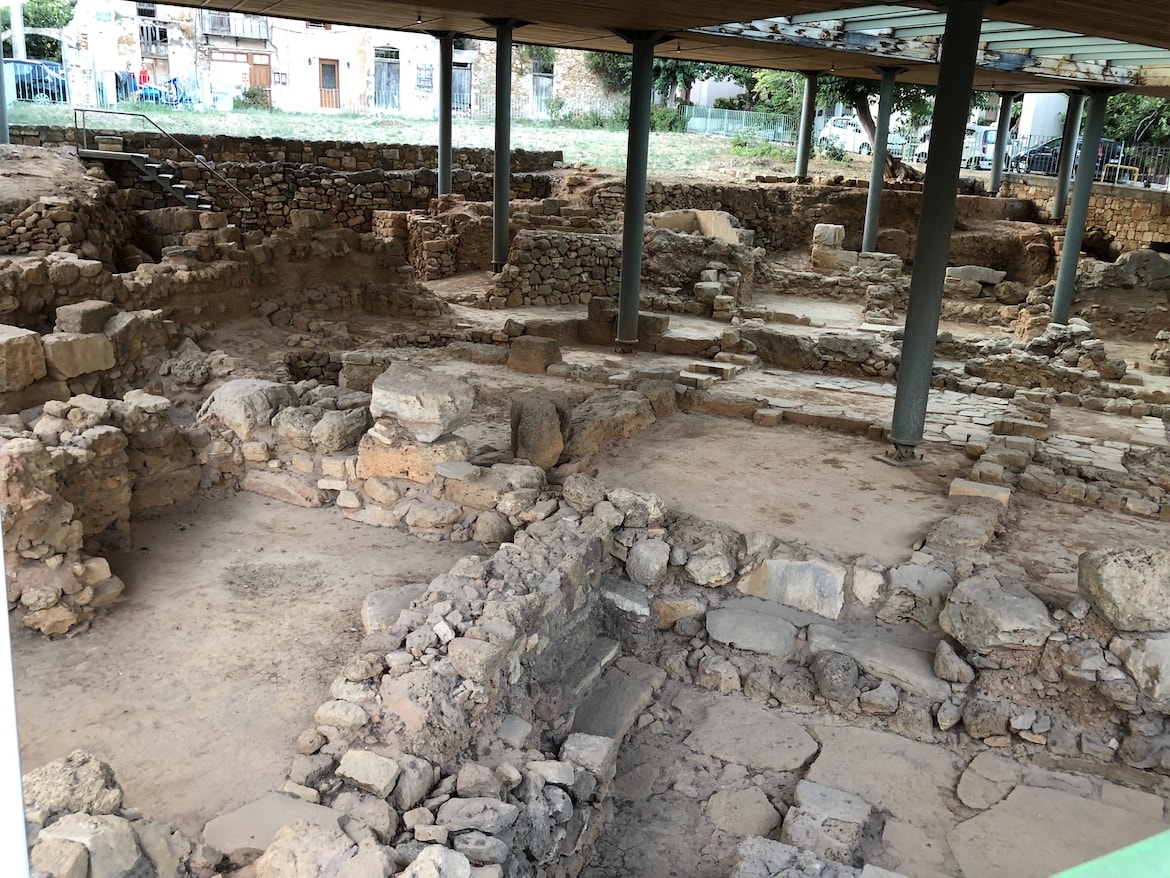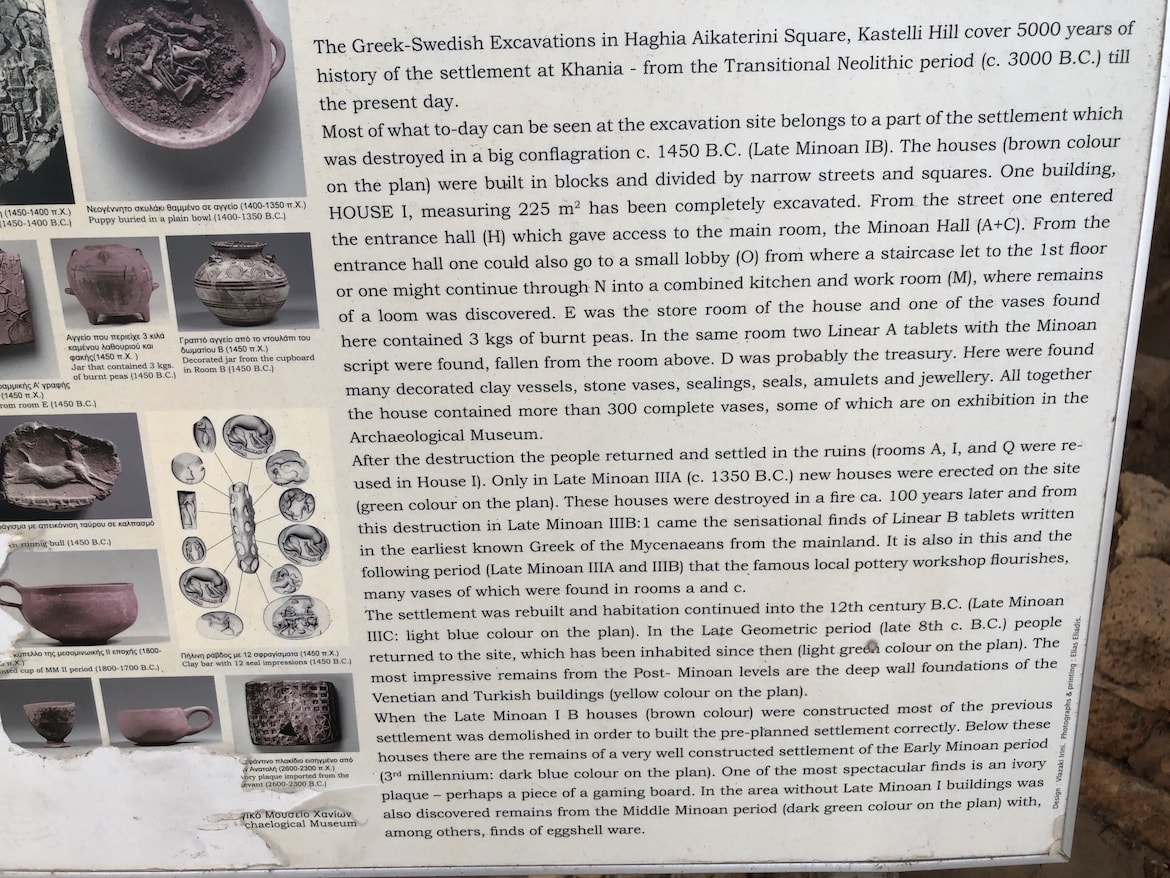 I stayed in an apartment in Kasteli overlooking the harbor below and the imposing Yiali Tzami— a huge domed building that was once a mosque. Today, it's a cultural center and in the summer, just outside, a stage is set up for Cretan dance performances for tourists.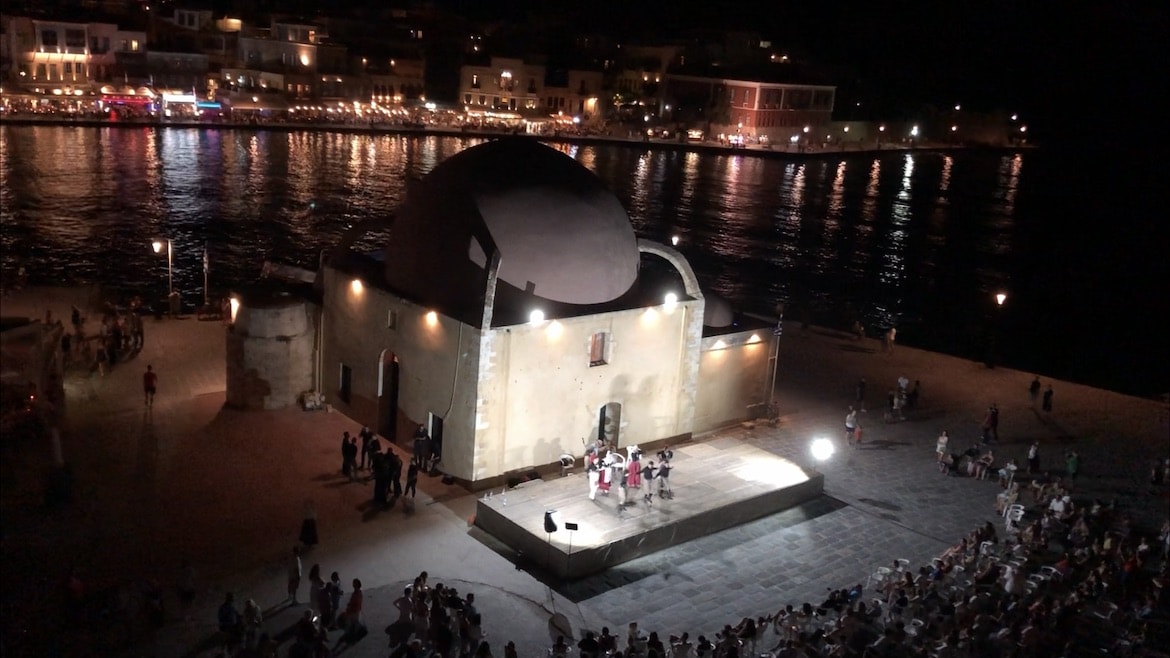 Right off the Venetian Harbor is "Ovreaki" where my dad grew up. The neighborhood gets its name from the once-vibrant native Jewish presence that resided here. Today, my dad's family home on Kondylaki Street is a hotel that my cousin operates.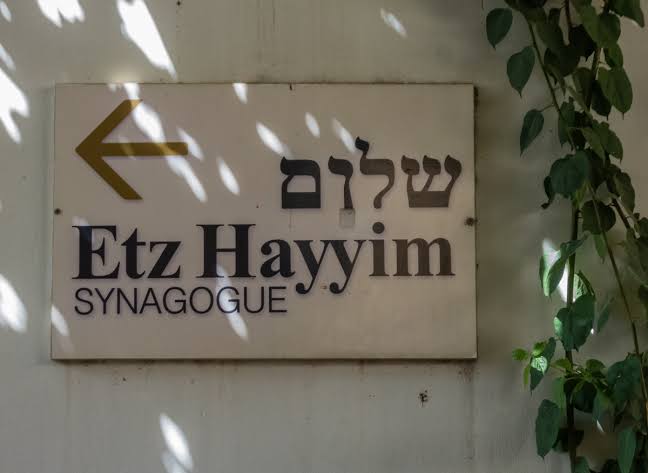 The only remains of the Jewish presence are some Hebrew inscriptions on some bricks, and the 15th century synagogue of Etz Hayyim, which was originally destroyed by the Nazis when they rounded up the neighborhood's Jews, and eventually rebuilt.
Splantzia is also one of my favorite neighborhoods of Hania and another place I remember my dad talking about.
I started my walk here at the First High School of Hania which my dad was forced to abandon when the Nazis invaded in 1941 and took it over as a command center.
Walking down Daskalogianni Street— named after an 18th century early Cretan revolutionary who started numerous uprisings against the Turks, the street is filled with history.
A quick left turn and you see an imposing Ottoman Turkish minaret, restored a few years ago and now a focal point of a thriving neighborhood with galleries, shops, bars and restaurants along Hatzimihali Daliani Street.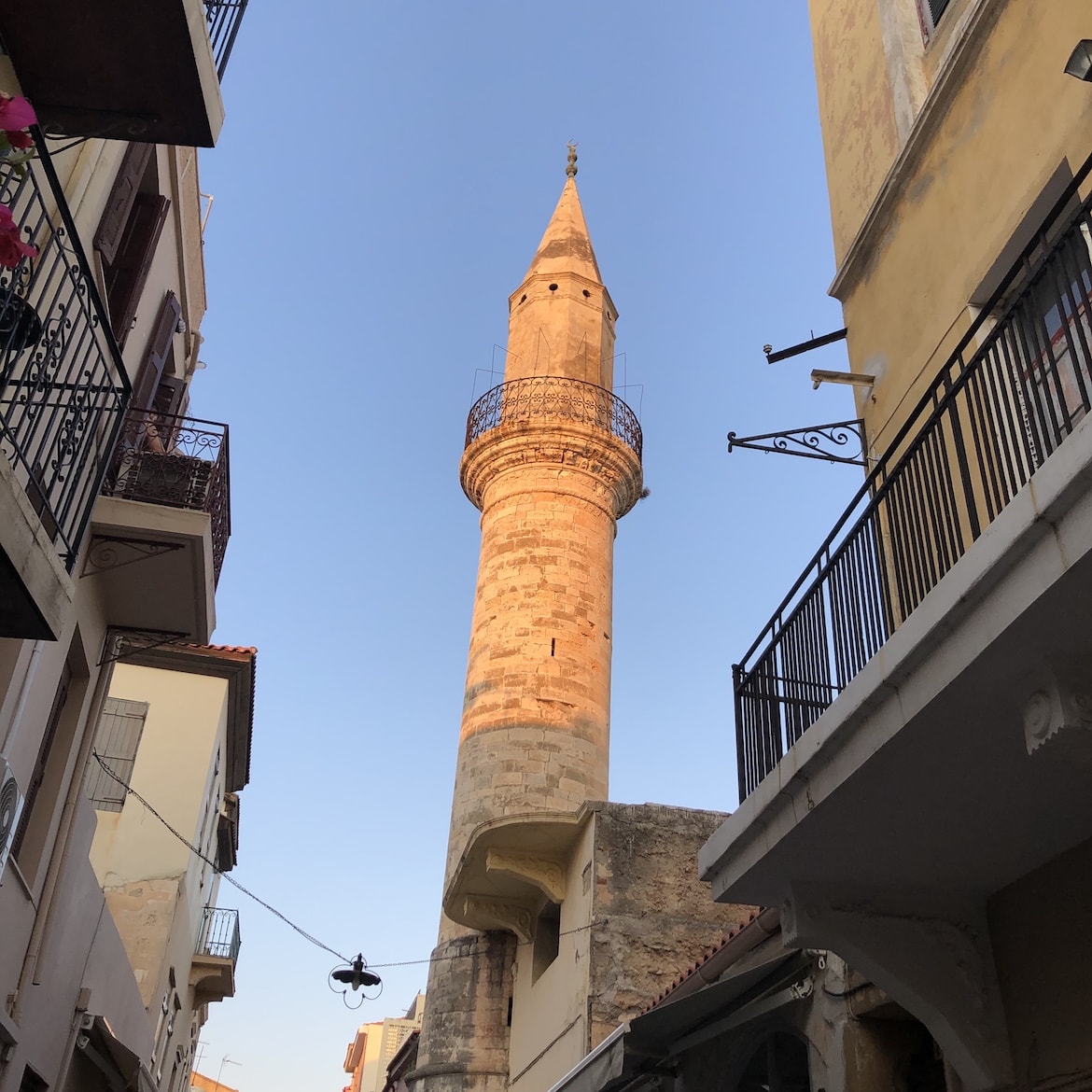 Walking further down Daskalogianni on the right is the main square of Splantzia, with an imposing platanos (Sycamore) tree right smack in the middle of the square with a memorial to a Greek Orthodox bishop that was hung from the tree by the Turks in 1821.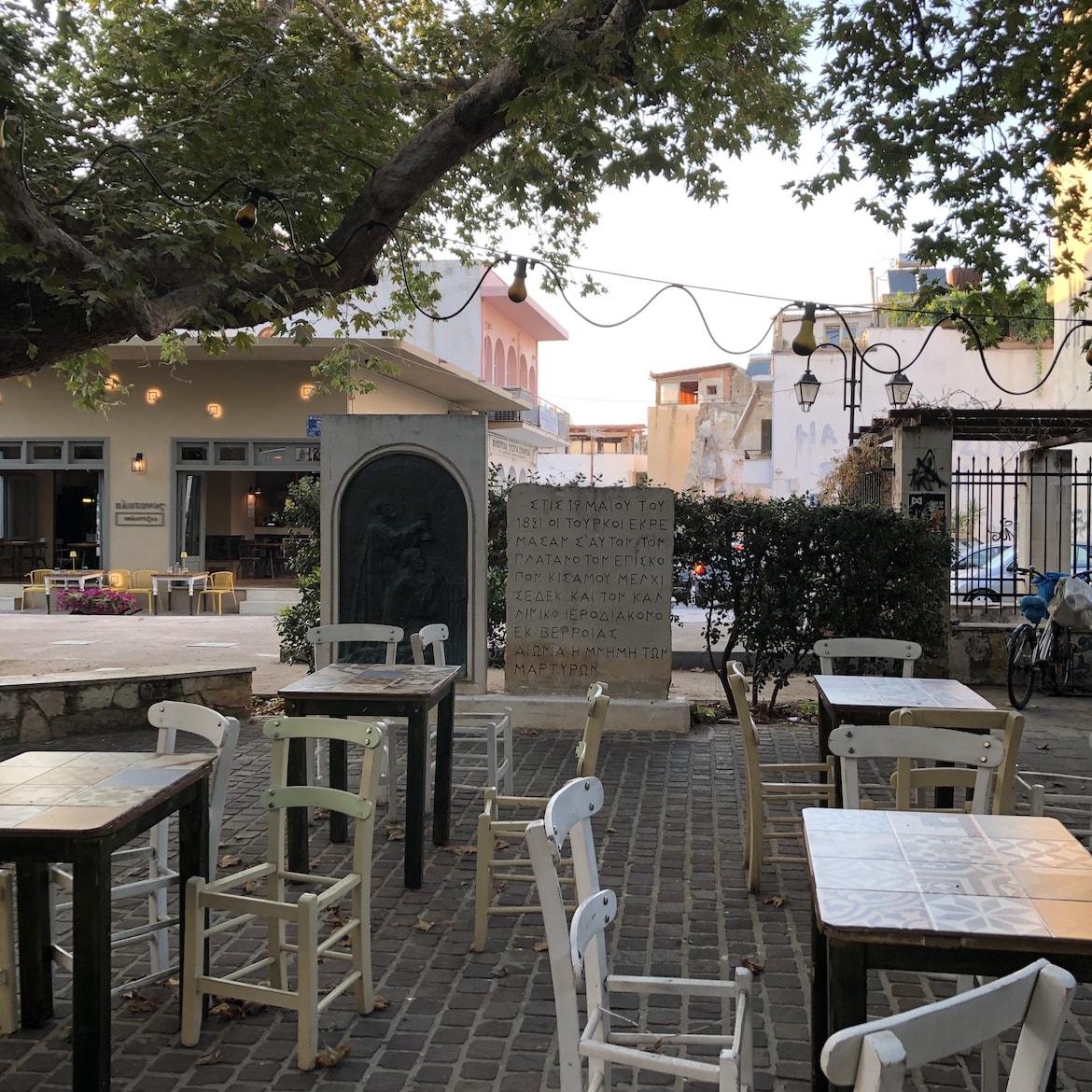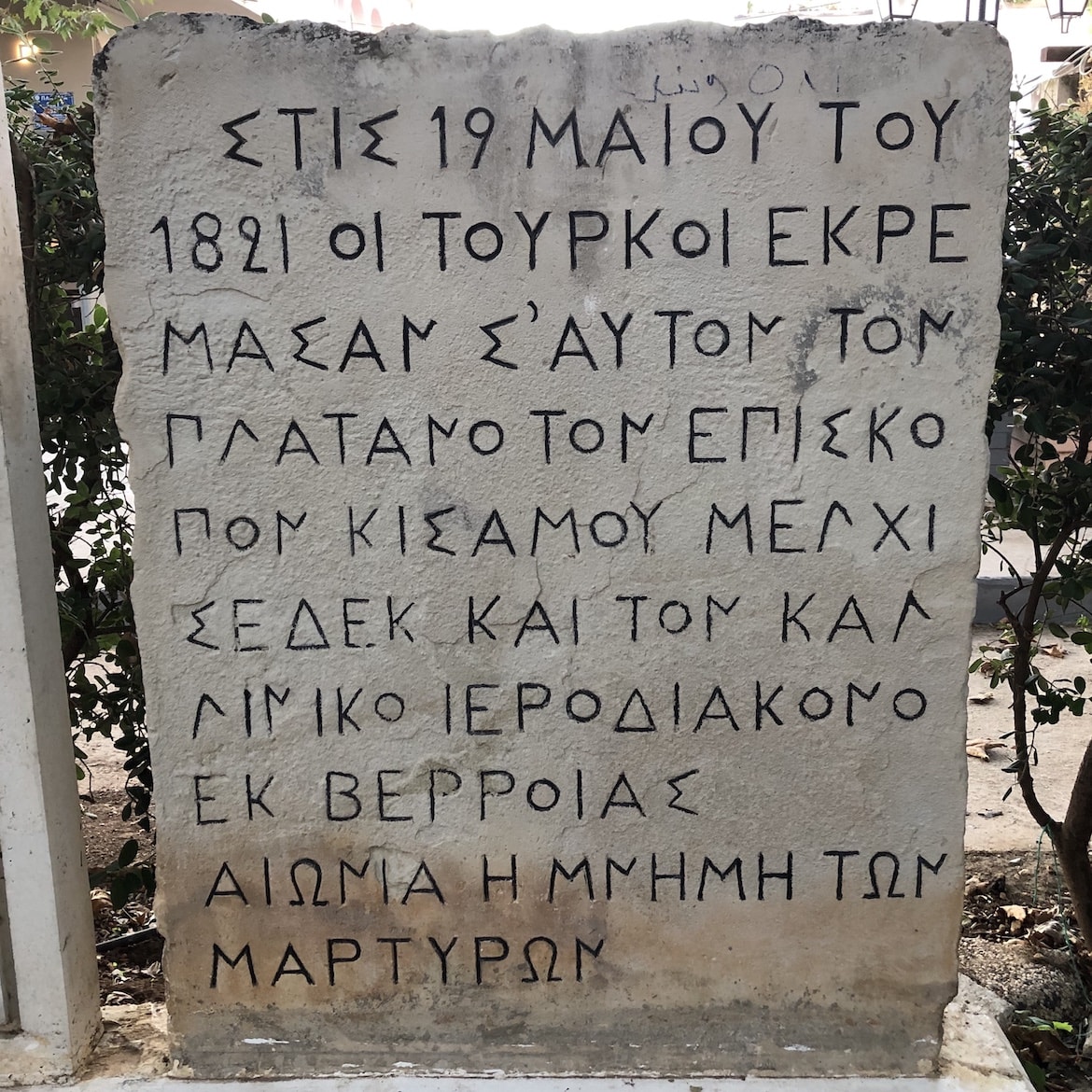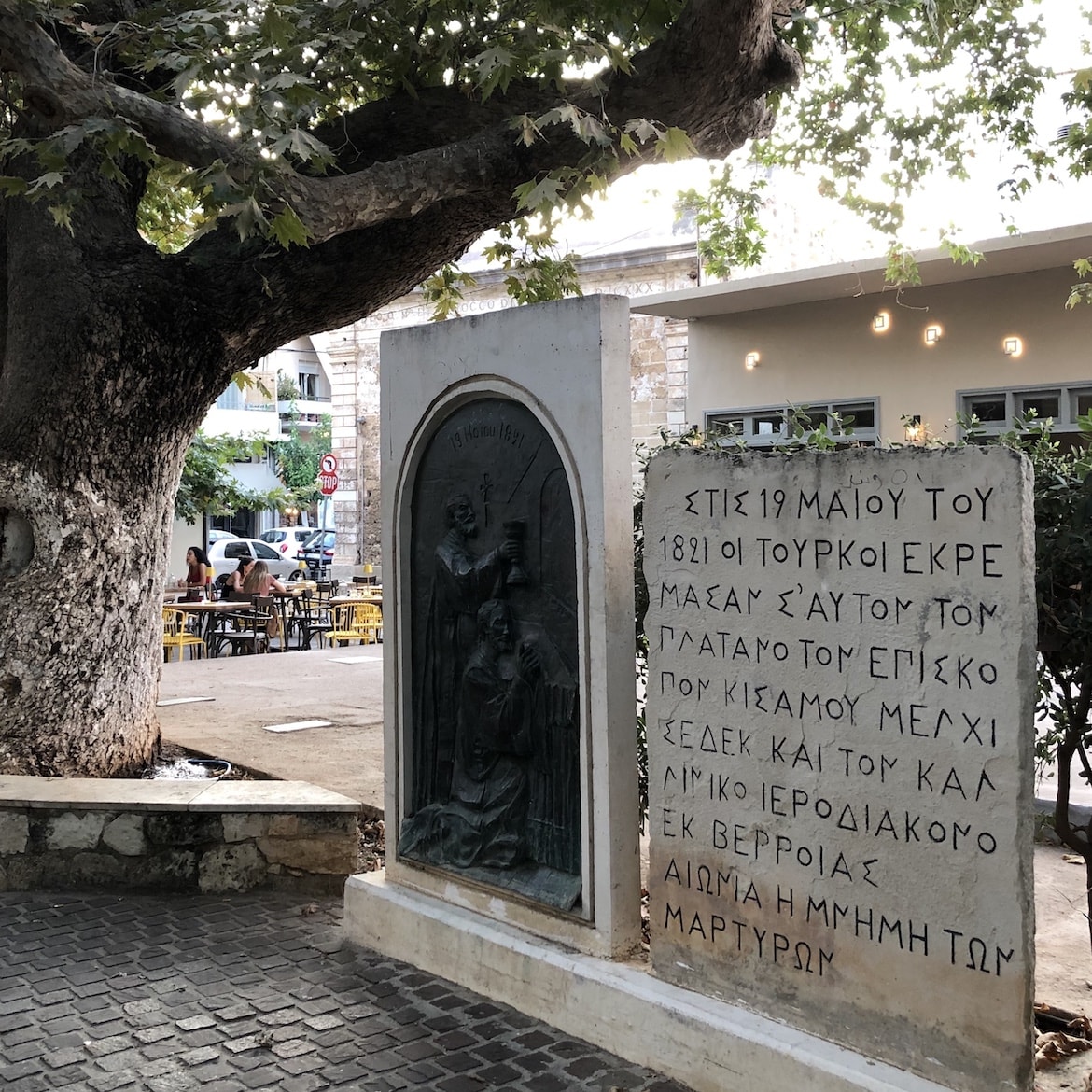 The irony of the meze shop in the square didn't escape me, where you can have Anatolian-inspired appetizers under the same tree where the Bishop was hung and the memorial occupies the space right next to the tables.
But if you think this is ironic— also on the main square of Splantzia is St Nicholas Greek Orthodox Church, which was originally built in the 13th century as a Dominican monastery (Catholic), then converted to a Greek Orthodox Church and then a mosque, when a minaret was added.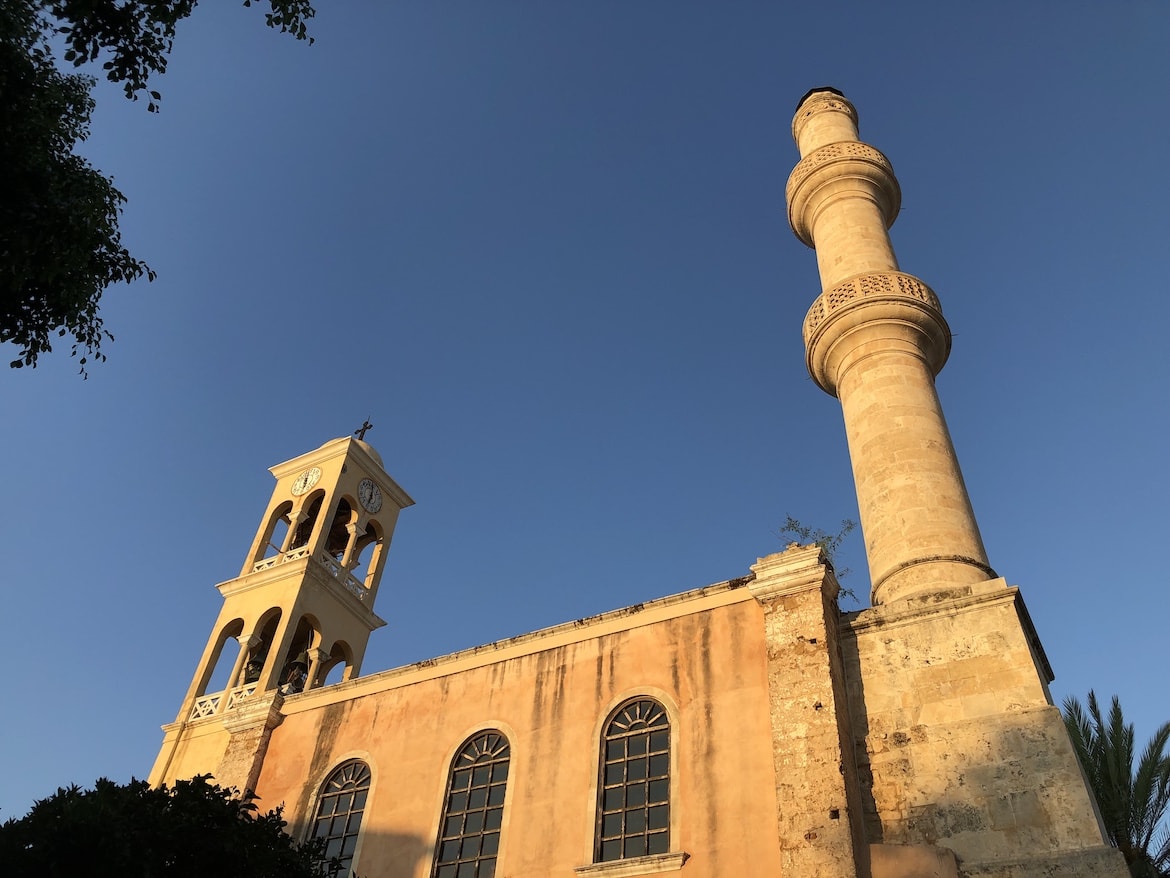 Today it's a functioning Greek Orthodox Church again but the local Cretan population decided a long time ago to leave the minaret.
Jews, Turks, Venetians— and so many other people all left their mark on this city— people of different languages and faiths, some who came with ill intentions.
What remains today is a thriving Greek town, with a people cognizant of their past and confident of who they are.
With two parents from this place and having spent so much time here I think I owe a lot to them— as well as the place itself— for defining a huge part of who I am.
---
Is The Pappas Post worth $5 a month for all of the content you read? On any given month, we publish dozens of articles that educate, inform, entertain, inspire and enrich thousands who read The Pappas Post. I'm asking those who frequent the site to chip in and help keep the quality of our content high — and free. Click here and start your monthly or annual support today. If you choose to pay (a) $5/month or more or (b) $50/year or more then you will be able to browse our site completely ad-free!

Click here if you would like to subscribe to The Pappas Post Weekly News Update