The Stavros Niarchos Foundation (SNF) has granted $27,477,000 million to Rutgers University in order to fund a dynamic initiative that aims to rejuvenate Greek agriculture and create new jobs for the youth.
Rutgers will partner with the Agricultural University of Athens (AUA) and American Farm School (AFS) in Thessaloniki to lead the three-year project called "Recharging the Youth: New Agriculture for a New Generation," which looks to develop a new generation of farmers and inspire agriculture and food entrepreneurs.
The university coalition will strive to prepare more young Greeks for jobs in agriculture — the country's second-biggest employer —as well to help them start their own businesses.
Rutgers-New Brunswick Chancellor Debra Dutta said in an interview with Rutgers Today that the project is a "strong collaboration" that looks to take on a sophisticated and important issue.
"It illustrates how our research benefits society, as well as the range of our problem-solving and interdisciplinary skills at home and abroad," Dutta said.
The multiyear project originates from 2015 when SNF gave Rutgers and its partners $2.1 million to begin planning. During this time, Rutgers supported faculty from AUA and AFS as they conducted 20 studies in various sectors — alternative fruit crops, incubators, agro-tourism, Greek wine and spirits, technology and aquaculture — the goal of which was to evaluate the sectors's growth and employment potential.
SNF then asked that Rutgers and its Greek partners propose the next phase — the new $27 million grant that marks the largest philanthropic foundation gift in Rutgers' history.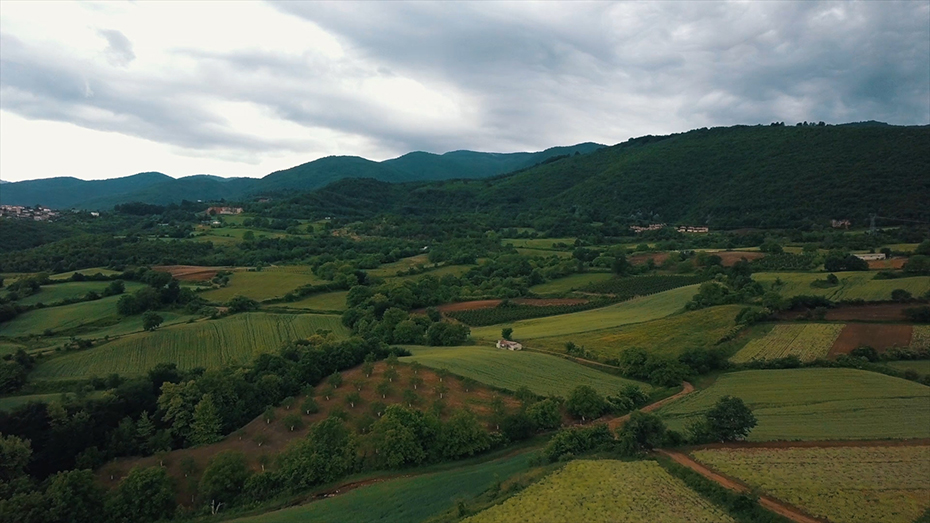 However, the commitment does not end there; in fact, the grant forms part of a broader, €100 million initiative called Recharging the Youth, which came into fruition at the peak of the Greek economic crisis to create jobs for thousands of unemployed youth.
SNF Co-President Andreas Dracopoulos said in an interview with Rutgers Today that although the initiative's starting point was about generating employment, its true importance lies in its effort to rejuvenate one of Greece's most vital industries.
"It has the potential, we hope, to jump-start one of the country's most important and strategic assets with unlimited growth potential, agriculture," Dracopoulos said. "We are not seeking to reinvent the wheel through this major grant. We are just trying to help boost its chances to become the growth and development engine that it should be."
About one-third of $27 million will go toward developing a network of training facilities such as farm incubators and regional food innovation centers. The incubators will then be supplemented by potential internship hosts — i.e. existing farms and businesses — which include locations that belong to Greek university partners and the private sector.
Among others, one of the team's objectives is to lay the foundations in Greece for an advisory and business development extension service that is similar to the American system of which Rutgers is a part.
See below Rutgers' Facebook video about the project, "Recharging the Youth: New Agriculture for a New Generation."
https://www.facebook.com/RutgersU/videos/10157697077002575/
*****
Since you're here… I have a small favor to ask.
More and more people than ever before are reading The Pappas Post and despite increasing costs to maintain the site and provide you with the quality content that you deserve, I will never "force" you to pay for our website or add a paywall. I believe in the democracy of the internet and want to keep this site and its enriching content free for everyone. But at the same time I'm asking those who frequent the site to chip in and help keep it both high quality— and free. We've implemented a "free-will" annual subscription for those who want to support our efforts. I guess it's fair to call it a philotimo subscription… because you don't have to do it but it's really the right thing to do if you love the site and the content we publish. So if you like The Pappas Post and want to help, please consider becoming a "philotimo subscriber". Click here to subscribe. If you'd rather make a one time donation, we will gladly accept any amount, with appreciation. Click here to donate any amount.