Greek authorities have declared a state of emergency on the tiny Aegean Sea island of Symi in the Eastern Aegean after a torrential rainfall flooded homes and shops, swept vehicles into the sea and cut power to the island.
Monday's storm turned streets into rivers of mud, inundated the local power station and cut the electricity supply for hours.
About a dozen cars were swept into the island's main harbor.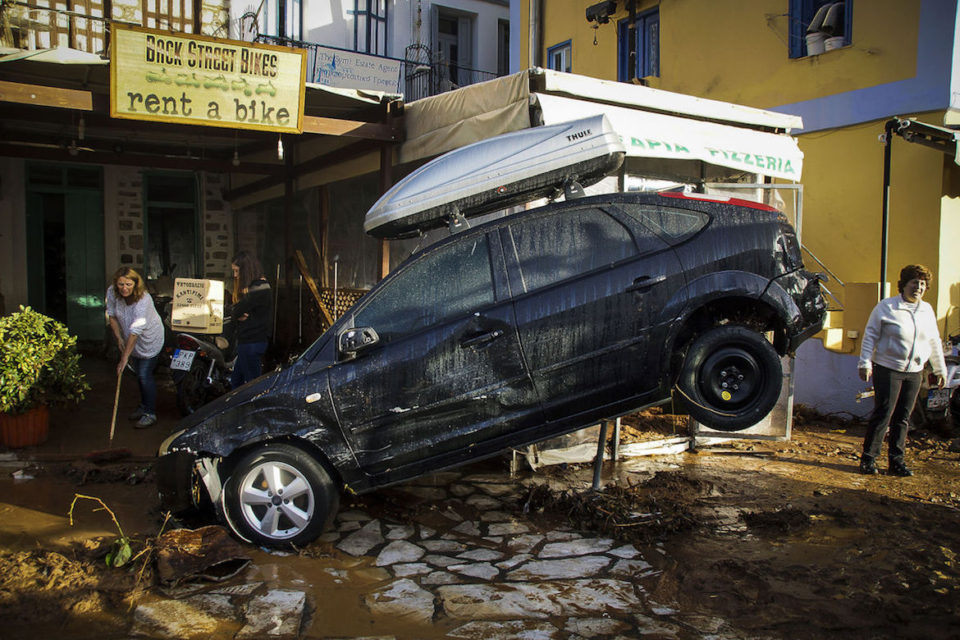 The coast guard brought firefighters with water pumping equipment to Symi from the nearby island of Rhodes, while the military sent 19 soldiers with earth-moving equipment and a generator to help cleanup efforts.
No deaths have been reported but there are unconfirmed reports of one man missing.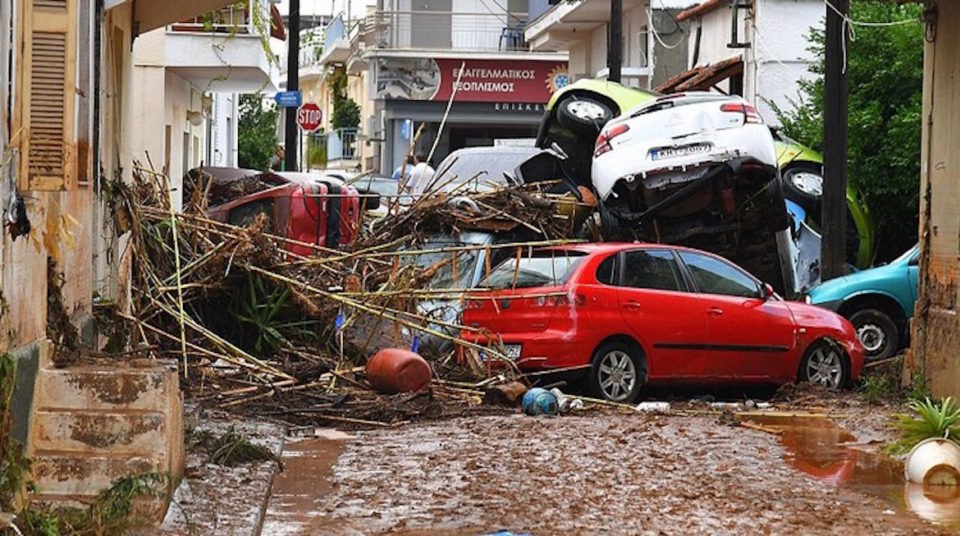 *****
Since you're here… I have a small favor to ask.
More and more people than ever before are reading The Pappas Post and despite increasing costs to maintain the site and provide you with the quality content that you deserve, I will never "force" you to pay for our website or add a paywall.
I believe in the democracy of the internet and want to keep this site and its enriching content free for everyone.
But at the same time I'm asking those who frequent the site to chip in and help keep it both high quality— and free.
We've implemented a "free-will" annual subscription for those who want to support our efforts. I guess it's fair to call it a philotimo subscription… because you don't have to do it but it's really the right thing to do if you love the site and the content we publish.
So if you like The Pappas Post and want to help, please consider becoming a "philotimo subscriber".Click here to subscribe.
If you'd rather make a one time donation, we will gladly accept any amount, with appreciation. Click here to donate any amount.