There's a new famous name at Athens Square Park, joining already installed statues of Aristotle, Socrates and the goddess Athena.
A bronze statue of ancient Greek playwright Sophocles was installed at the park on March 28th, the final Hellenic statue planned for the space after years of fundraising by community members.
The Park is the project of Athens Square, Inc., a neighborhood nonprofit organization that hosts entertainment in the park during warm weather and raised money for the artwork.
The Greek statues in the park were the vision of Greek American civic leader Dennis Syntilas, who founded the Athens Square group decades ago and passed away in January at the age of 85.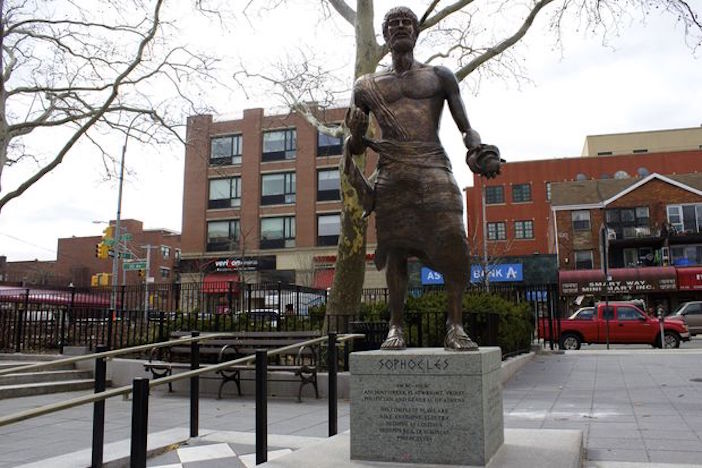 It took the group about five years to raise approximately $170,000 to pay for the Sophocles statue, including its construction and the costs of yearly maintenance.
The bronze figure was created by local artist Chris Vilardi, and stands 7-foot-6-inches tall while resting on a 2-foot ceramic pedestal.
The statue of Socrates was added in 1993 after a fundraising campaigning by the group, and added three columns three years later.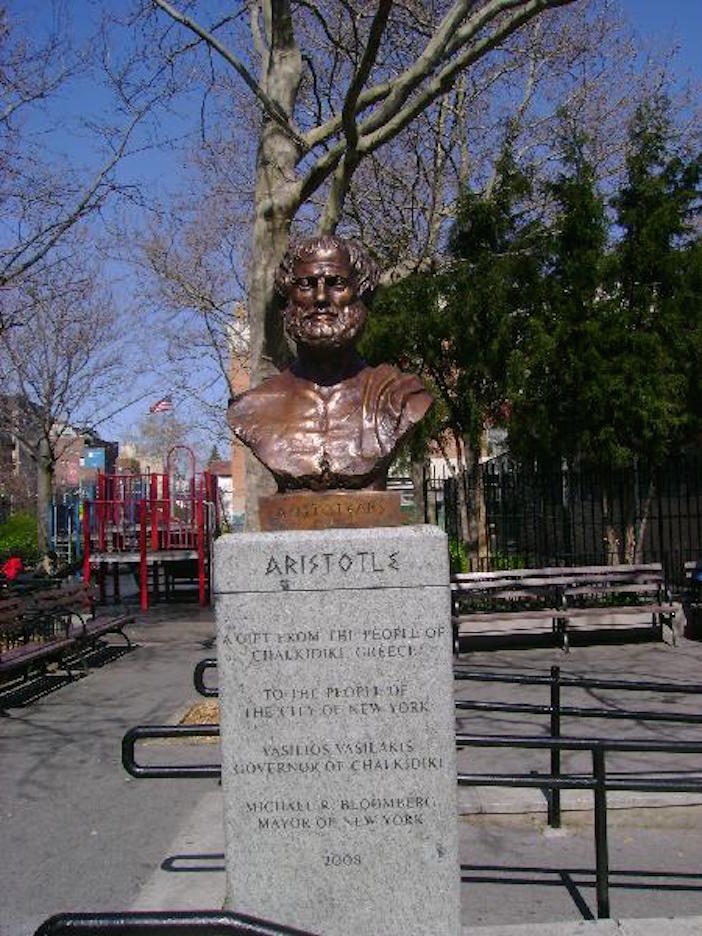 The mayor of Athens, Greece, gifted the statue of Athena to the park in 1998 and the bust of Aristotle was a gift from the Greek region of Chalkidiki in 2008.