Spending time in Athens is always a treat. I've maintained an apartment here for many years since I have a lot of work-related projects that bring me back several times a year.
I live in Kolonaki in the area known as "Moni Petraki" named after the Greek Orthodox monastery that dominates the neighborhood.
But something else that dominates the same neighborhood is the American presence and more specifically, the Greek American presence.
Directly across from my apartment building is the American School of Classical Studies, an institution that brings US academics and archaeologists to learn and conduct research. Across the way is also the beautifully imposing and famed Gennadius Library, affiliated with the ASCS and supported largely by American donors.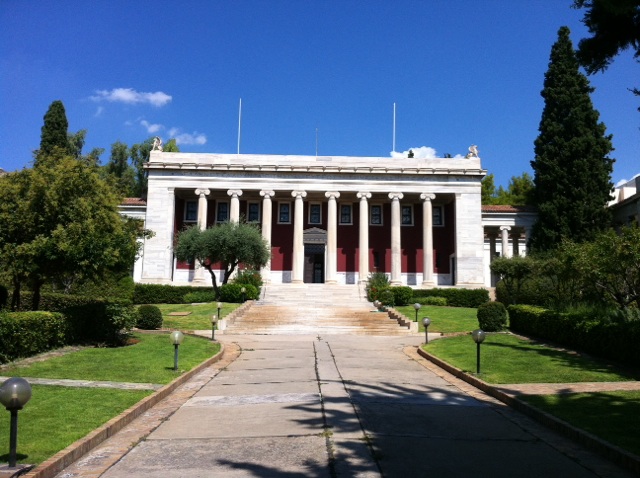 The Gennadius is a repository of books and literature. Opened in 1926 with 26,000 volumes from the personal collection of the diplomat and bibliophile, Joannes Gennadius, the Gennadius Library now holds a richly diverse collection of over 120,000 books and rare bindings, archives, manuscripts, and works of art illuminating the Greek tradition and neighboring cultures.
Finally, just a block from my front door, almost daily, I walk by Evangelismos Hospital where thousands of Athenians get medical care daily. Directly behind the main building is the AHEPA Building, funded by the largest Greek American organization in the United States.
I'm no idealist— I know our two nations have had their share of differences over the past few years… Both Greece's and the United States' politics and practices towards each other have not always been great. There were times when geo-politics and strategic interests superseded interests of people and communities on both sides.
But one thing is for certain— There is much more than binds Greece and the United States together, than there is that keeps us apart.