There are hidden treasures around every corner in this amazing city. I was walking down 8th Avenue in Hell's Kitchen and stumbled across Poseidon Bakery.
The flaky filo in the window is what attracted me inside. It looked like my mom's filo. Frail, dainty, buttery— not the stuff you eat in most stores.
I was greeted by the matriarch of the family-run business— A wonderful woman named Lilian.
"Same recipe for 95 years," she told me as I ordered the Spanakopita.
Almost a century— that's how long Poseidon Bakery has been feeding New Yorkers traditional Greek desserts and pies.
Almost a century of the exact same recipes that were brought from the old country by the founder, Demetrios Anagnostou, a baker from Kerkyra who emigrated to America in the early 1900s.
Lilian, who is a 3rd generation baker to run Poseidon also told me that she and her sons— the fourth generation in the family business— prepare their own filo daily.
Nothing is processed by a machine, she told me. It's all made by hand.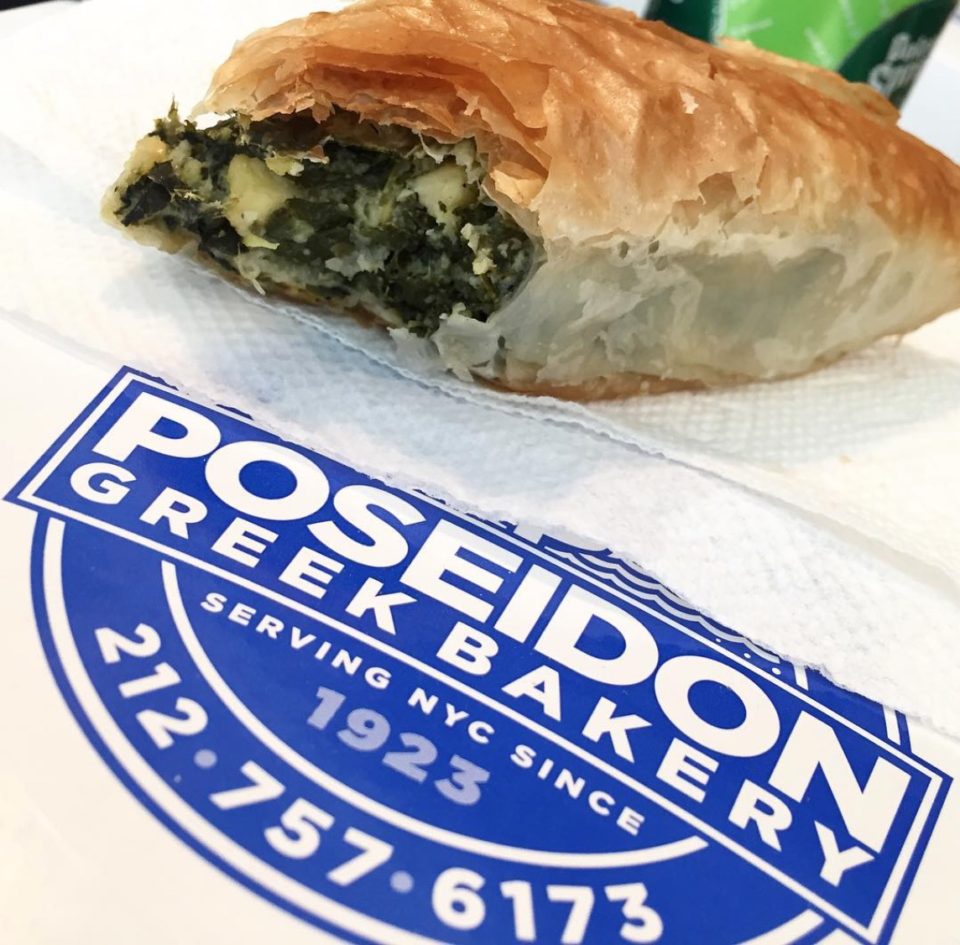 She also told me what life was like in Hell's Kitchen in the 1960s and 70s. There were dozens of Greek businesses up and down the avenue and thousands of Greeks lived and worked in the area.
On weekends, she said, you had a dozen different bouzouki joints to choose from— just in Hell's Kitchen alone.
It was a different era then, she explained and it lasted until the 1970s when there was a mass exodus for Astoria.
But truth be told— I haven't tasted a spanakopita like this anywhere— not even in Astoria.
*****
Since you're here… I have a small favor to ask.
More and more people than ever before are reading The Pappas Post and despite increasing costs to maintain the site and provide you with the quality content that you deserve, I will never "force" you to pay for our website or add a paywall. I believe in the democracy of the internet and want to keep this site and its enriching content free for everyone. But at the same time I'm asking those who frequent the site to chip in and help keep it both high quality— and free. We've implemented a "free-will" annual subscription for those who want to support our efforts. I guess it's fair to call it a philotimo subscription… because you don't have to do it but it's really the right thing to do if you love the site and the content we publish. So if you like The Pappas Post and want to help, please consider becoming a "philotimo subscriber". Click here to subscribe. If you'd rather make a one time donation, we will gladly accept any amount, with appreciation. Click here to donate any amount.