A joint team of Greek and American underwater archaeologists have discovered 22 shipwrecks off the coast of a group of tiny Greek islands in the Fourni archipelago, revealing what has been called one of the biggest finds of 2015.
The Fourni archipelago is now being called the "ancient shipwreck capital of the world" by the ocean explorers. The sea region is group of 13 islands and islets located between the eastern Aegean islands of Samos and Ikaria.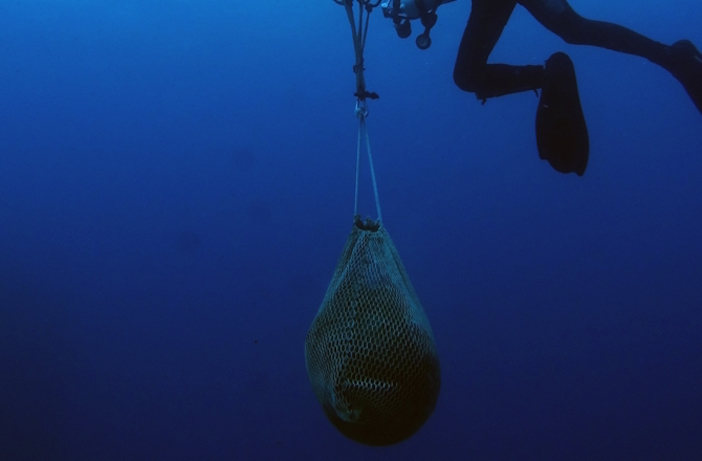 "Surpassing all expectations, over only 13 days we added 12 percent to the total of known ancient shipwrecks in Greek territorial waters," Peter Campbell, of the University of Southampton and co-director from US based RPM Nautical Foundation, told Discovery News.
Over half of the wrecks date to the Late Roman Period (circa 300-600 A.D.). Overall, the shipwrecks span from the Archaic Period (700-480 B.C.) to the Classical (480-323 B.C.) and Hellenistic (323-31 B.C.) through the Late Medieval Period (16th century).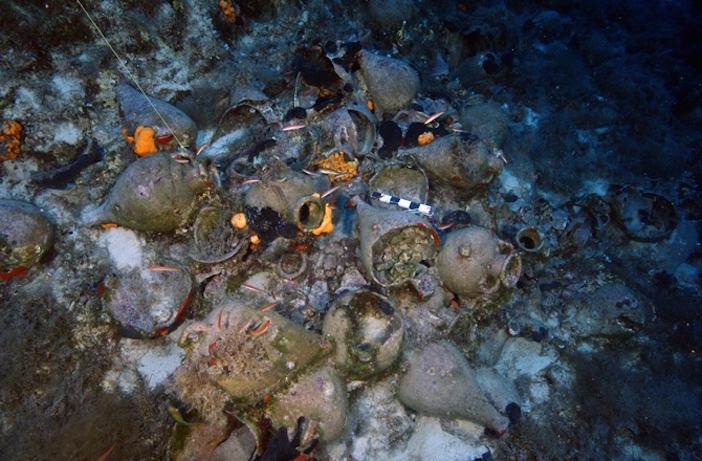 It was the first time that an underwater archaeological expedition was organized around these islands. Archaeologists from the Greek Ephorate of Underwater Antiquities and RPM Nautical Foundation worked with local sponge divers, fishermen, and free divers.
Funding for the expedition was provided by the Honor Frost Foundation, a UK charity that supports research in the eastern Mediterranean through an endowment from pioneer maritime archaeologist Honor Frost.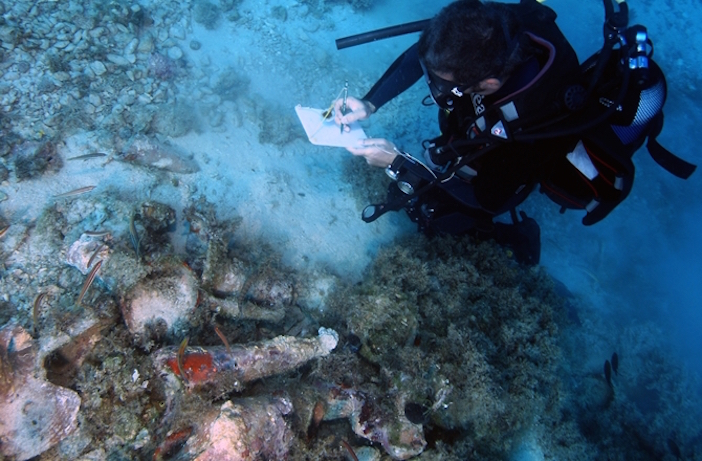 "What is astonishing is not only the number of the shipwrecks but also the diversity of the cargoes, some of which have been found for first time," Greek director George Koutsouflakis said.
The cargoes reveal long distance trades between the Black Sea, Aegean Sea, Cyprus, the Levant, and Egypt in all those periods. At least three ships carried a cargo of amphoras, or jars, that have not been found previously on shipwrecks.
Source: Discovery News