Underwater archaeologists working at the site of a pre-biblical battle that happened more than 2,000 years ago have uncovered the remains of a monumental ancient Greek structure.
Archaeologists discovered the ancient remains in shallow waters off the coast of Salamis island during excavation work that took place in June and July of last year.
The structure is estimated to be nearly 50 feet long and was arranged on a north-south axis. Researchers believe it was a large public building that was used until the late Roman period — i.e. 3rd century AD.
The discovery will help archaeologists reconstruct the geography of the region as it was 2,500 years ago.
The Greek Ministry of Culture said the remains date to the time of the Battle of Salamis — a Greek-Persian naval battle which took place in 480 BC and which some historians consider a turning point for Western civilization.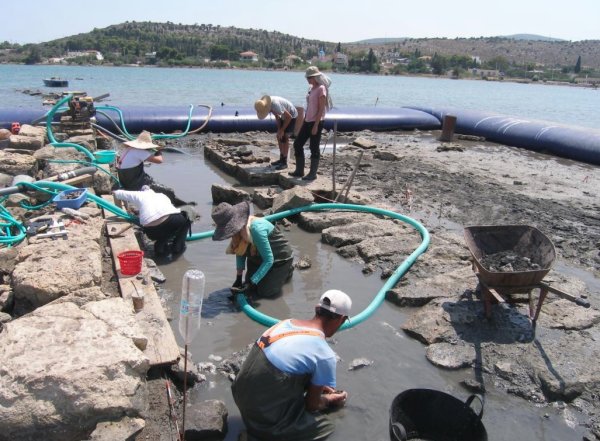 The archaeological team said that the building — located at the ancient city's port — was most likely one of the primary public buildings in the area.
They found ceramics, statues, columns, pillars and other features relating to the building. They also found marble sculptures — including the head of a statue of an athlete or god apparently dating to the 4th century BC, according to the ministry.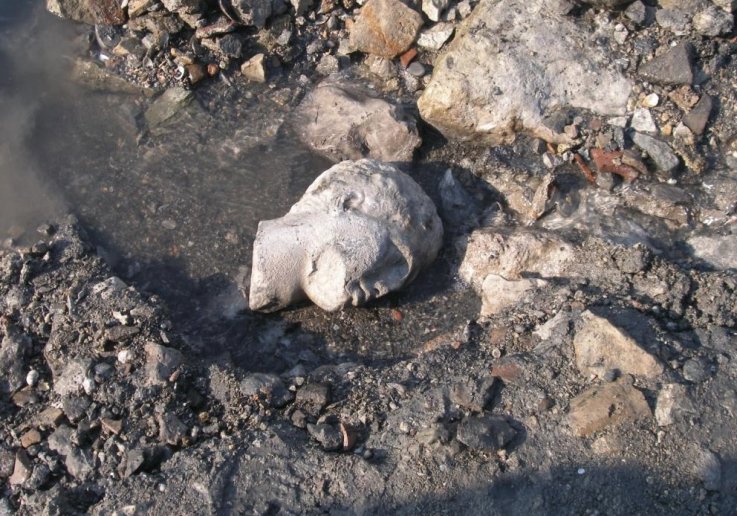 ---
Is The Pappas Post worth $5 a month for all of the content you read? On any given month, we publish dozens of articles that educate, inform, entertain, inspire and enrich thousands who read The Pappas Post. I'm asking those who frequent the site to chip in and help keep the quality of our content high — and free. Click here and start your monthly or annual support today. If you choose to pay (a) $5/month or more or (b) $50/year or more then you will be able to browse our site completely ad-free!

Click here if you would like to subscribe to The Pappas Post Weekly News Update