An organization representing Greek Australians and others who support the return of the pillaged Parthenon Marbles from their original home in Athens have targeted visitors to the British Museum with a provocative billboard— just a few hundred yards away from the museum.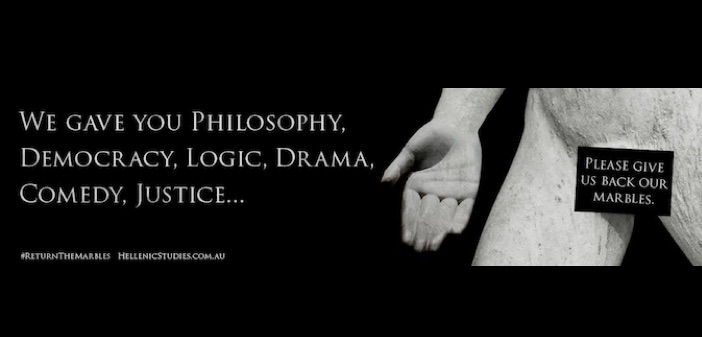 "We gave you philosophy, democracy, logic, drama, comedy, justice… Please give us back our Marbles" the billboard states, carrying with it a photo of a male statue with the words "Please give us back our Marbles" placed over the statue's genitals.

The Foundation For Hellenic Studies funded the billboard for 48 hours and plans an online campaign to raise funds to keep it up longer. They're using a Twitter hashtag #ReturnTheMarbles to draw attention to their campaign.
Tom Koutsantonis, a member of parliament in South Australia, supports the foundation's efforts, describing it as "such a tragedy" that the Marbles are "spread across the world", including in Britain, rather than being in Greece.
He took to Twitter to share his views and the billboard's message.
It's time, it's time to rejoin the community of responsible museums & #returnthemarbles @britishmuseum @HellenicFdn pic.twitter.com/LM5PWkExSc

— Tom Koutsantonis (@TKoutsantonisMP) May 6, 2016
The foundation used British-based support to implement their strategy, including Bill Muirhead, a partner in M&C Saatchi, who hails from South Australia, and Phil Georgiadis, UK chairman of Publicis Media, who has family connections to Greece.
The British Museum did not comment directly on the billboard, but reiterated its position that it allows a "worldwide" audience to see them by keeping them in London.
"They are part of the world's shared heritage and transcend political boundaries," said the British Museum in a statement.