In a forest close to Oraiokastro, a small village outside of Thessaloniki, a destructive species of bark beetles has caused great devastation.
The forest, known as Seich Sou, yields particular importance due to its abundant population of pine trees.
As of June, experts said that close to 10% Seich Sou's pine trees had been destroyed by larvae of the Tomicus piniperda beetle.
Better known as the "common pine bark beetle," Tomicus piniperda is identified as a serious pest in the United States and is regarded as one of the most destructive shoot-feeding species in Europe.
Responding to the bark beetle crisis in Seich Sou, priests from Oraiokastro traveled to the hilltop forest to offer a unique blessing — which some locals believe will bring an end to the pine tree devastation.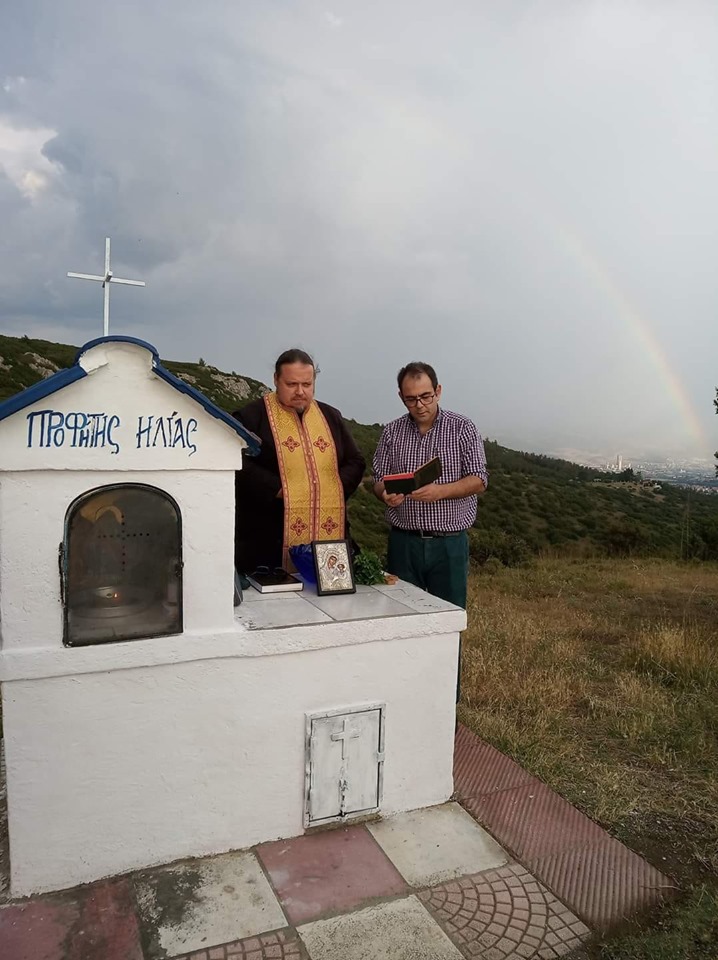 But the priests' move also prompted criticism from other locals who say that prayers and blessings will not resolve such natural disasters.
In an official statement and response to such criticisms, representatives from the Dormition of the Virgin Mary Church in Oraiokastro said the following:
"Our Church has always used its weapons, prayer and blessings, even to address natural disasters. It has always been the reverence of the world, especially in the past, for the reference to the Trinitarian God and the Saints for the solution of even everyday life problems. Despite the imposition of rationality in modern times, the reverence of the world is still alive because that where reason goes to dead ends, faith and reverence come to give in many cases the solution to the problem."
The church also posted an announcement on its Facebook page.
---
Is The Pappas Post worth $5 a month for all of the content you read? On any given month, we publish dozens of articles that educate, inform, entertain, inspire and enrich thousands who read The Pappas Post. I'm asking those who frequent the site to chip in and help keep the quality of our content high — and free. Click here and start your monthly or annual support today. If you choose to pay (a) $5/month or more or (b) $50/year or more then you will be able to browse our site completely ad-free!

Click here if you would like to subscribe to The Pappas Post Weekly News Update