The 2019 session of Hellenic American University's Aviation and Flight Academy, its fourth to date, came to a close on July 12, 2019 with graduation ceremonies for the 49 high-school students who completed this summer's program.
The summer STEM enrichment program, which was developed in cooperation with Athens International Airport and with the support of Global Aviation SA and American Community Schools in Athens, combines classroom instruction and on-site experiential learning in flight, aviation operations and aviation management.
The program ran from June 24 to July 12 and took the students to various experiences through courses including Fundamentals of Aviation and Flight, Global Aviation Management and Operations, Flight Operations and Introduction to Unmanned Aircraft Systems. All instruction is in English.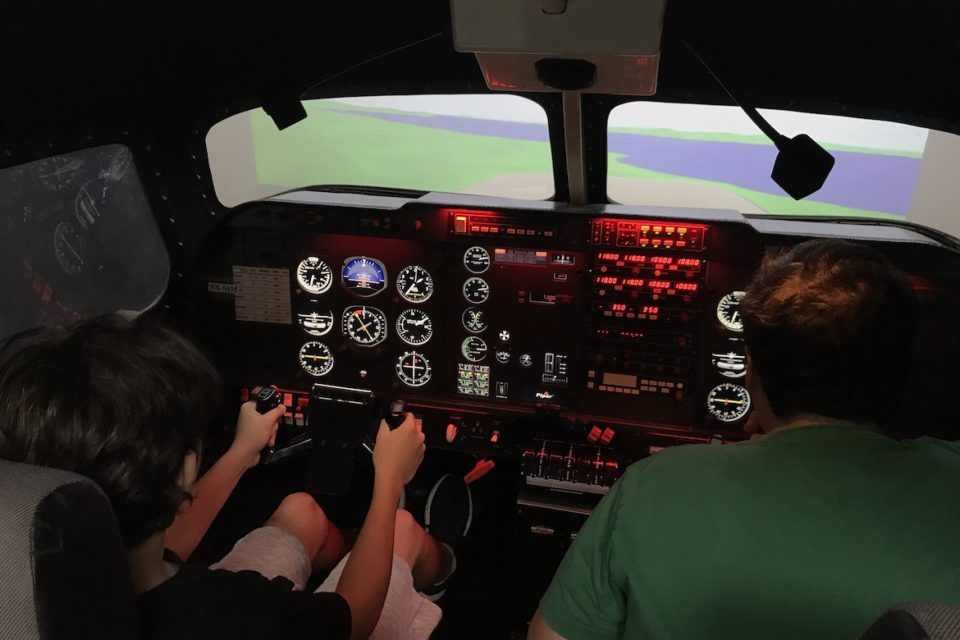 Students who complete the program range in age from 14 to 16 years old and receive academic credit through Hellenic American University.
Roughly a third of the students of this year's class were female. Students come from throughout Greece to take part in the three-week-long training experience. The program is also open to students from throughout the world.
For University Provost Dr. Triant Flouris, who has been the guiding force for the Academy since before its launch, the growing proportion of young women in the program has been highly encouraging.
It reflects, in his words, "the University's commitment to ensuring access to quality STEM education for all student groups." Dr. Flouris reports that the University expects to launch an immersive science and technology academy for young women in summer 2020 with the support of the Embassy of Canada in Greece.
---
Is The Pappas Post worth $5 a month for all of the content you read? On any given month, we publish dozens of articles that educate, inform, entertain, inspire and enrich thousands who read The Pappas Post. I'm asking those who frequent the site to chip in and help keep the quality of our content high — and free. Click here and start your monthly or annual support today. If you choose to pay (a) $5/month or more or (b) $50/year or more then you will be able to browse our site completely ad-free!

Click here if you would like to subscribe to The Pappas Post Weekly News Update