As olives were harvested this fall to be prepped for the massive olive oil production that takes place throughout Greece, a special harvest took place in the municipality of Glyfada involving a humanitarian effort by the city and volunteers to provide olive oil to people in need.
Like most of Greece, olive trees are abundant on public land and go largely untouched, with tons of fruit simply withering and falling to the ground, season after season. One resident, Stavros Giakoumakis, wanted to change that and approached Glyfada's mayor, Giorgos Papanikolaou, with a plan.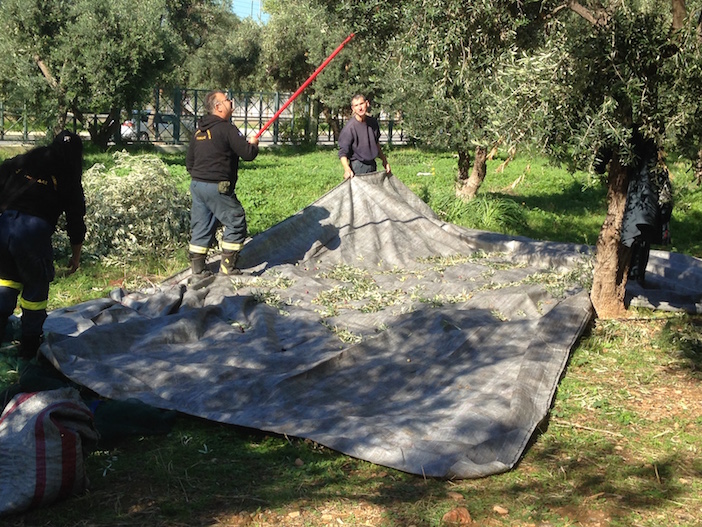 That plan involved a massive volunteer and educational effort to harvest all of the olive trees that exist on public land— in parks, in forested areas and other areas that belong to the municipality, and produce olive oil that would, in turn, be given to needy families through the city's public welfare efforts.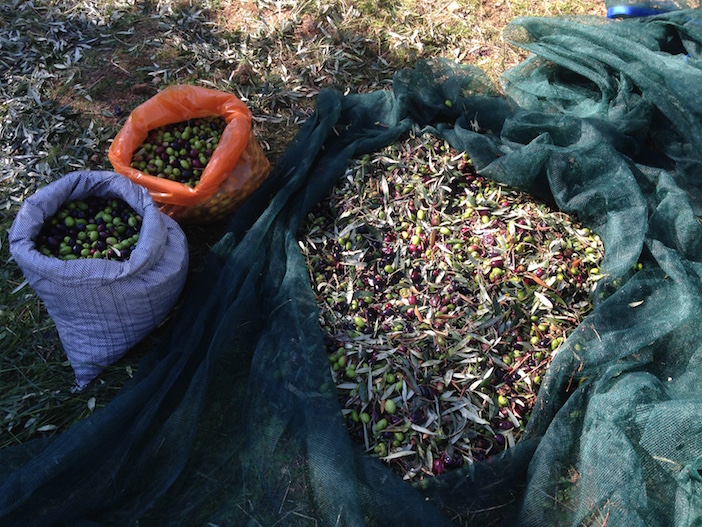 The effort led to the harvest of four tons of olives which produced 600 kilograms of extra virgin olive oil and the entire effort was handled by volunteers and hundreds of impoverished families received 3-liter containers for their cooking needs.
The pressing of the olives takes place in various elementary and middle schools, so children can have a first-hand look at how Greek "liquid gold" is made.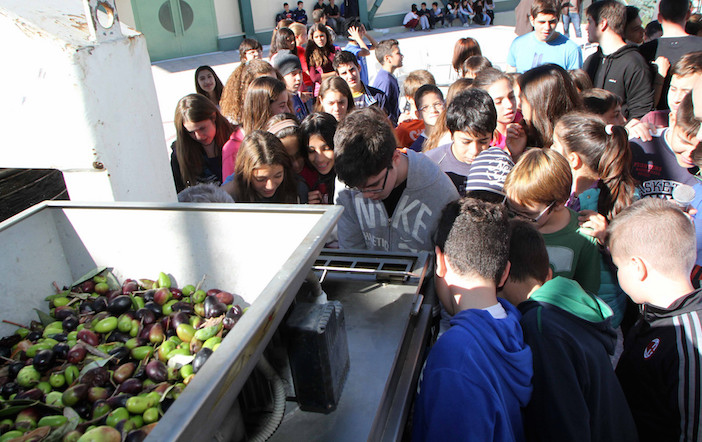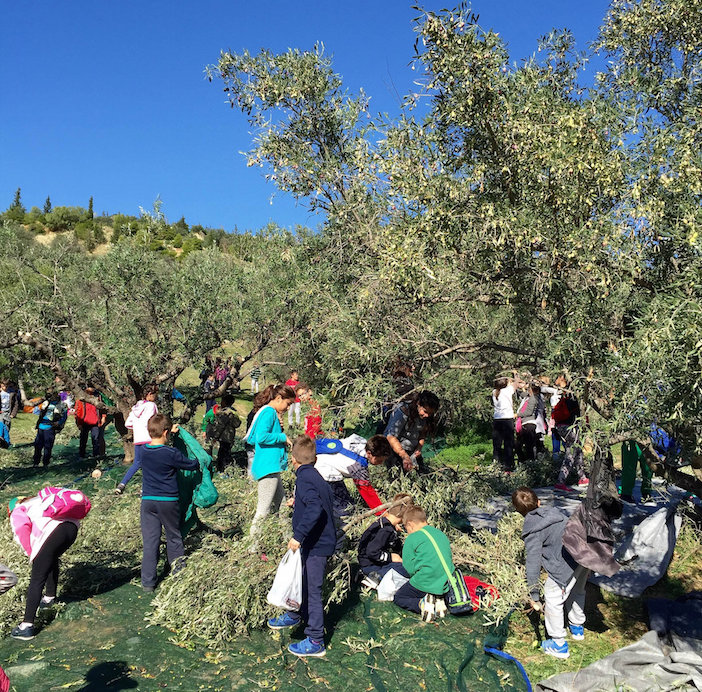 Schools and community groups participated in the program, which included an educational aspect, introducing hundreds of urban-born and raised children in the densely populated Athens suburb to the ancient tradition of olive harvesting.