And the world becomes smaller and more and more students are opting to study abroad for summer sessions, semester or even year-long programs, one institution is offering hundreds of American university students a once in a lifetime opportunity to make the city of Athens a classroom.
The U.S.-accredited Hellenic American University in downtown Athens has, this summer alone, welcomed hundreds of students from various universities throughout the United States.
Some students come on what are called "Faculty-led" programs from classics or other humanities departments led by a professor who acts as a group leader.
Other students are ambitious and come on their own to take part on the various summer programs offered at the university, including the popular "Walk Across Greece" or "Athens Across the Ages," all of which include college credit.
Such credits are all transferable to home institutions in North America because the Hellenic American University is accredited by the New England Commission of Higher Education (NECHE), which means its credits are comparable to any American institution of higher learning.
All in all this year, more than 200 students from the United States are studying at HAU, which is located in the Kolonaki/Neapoli neighborhood of central Athens, home also to the French Institute of Athens and other cultural institutions, making the campus a Mecca for young people studying humanities and languages.
This summer so far, Hellenic American University welcomed five faculty-led study abroad programs in May/June 2019 alone, with more planned throughout July and August.
Students from the Hospitality Management program at the University of South Alabama came to study tourism and see first hand a nation that demands on it.
New Hampshire Institute of Art students came to experience the famed light of Greece as part of a photography course with their professor, Mr. Gary Samson, who led the students throughout Athens and the island of Chios.
University of New Hampshire classics students spent more than five weeks in Greece, traveling for the first week and taking courses at Hellenic American University for the remainder of the program.
Students also came from Middlesex Community College in Bedford, MA for a study abroad program in Greek Culture and Civilization, while University of North Carolina students took part on the A Walk Across Greece and various Western History and Culture with a concentration of Greek Mythology and History taught by HAU professors.
University of South Alabama: students visit the NEW Hotel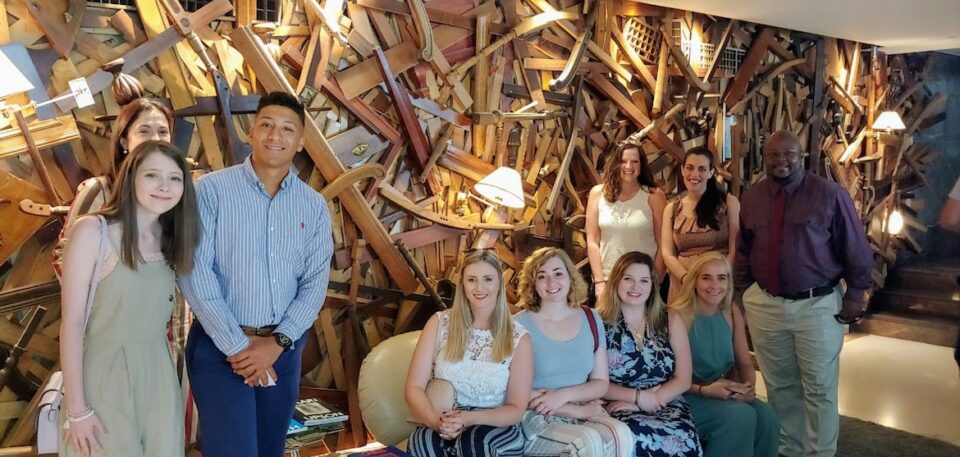 University of South Alabama: Greek Dance Class at the Dora Stratou Theater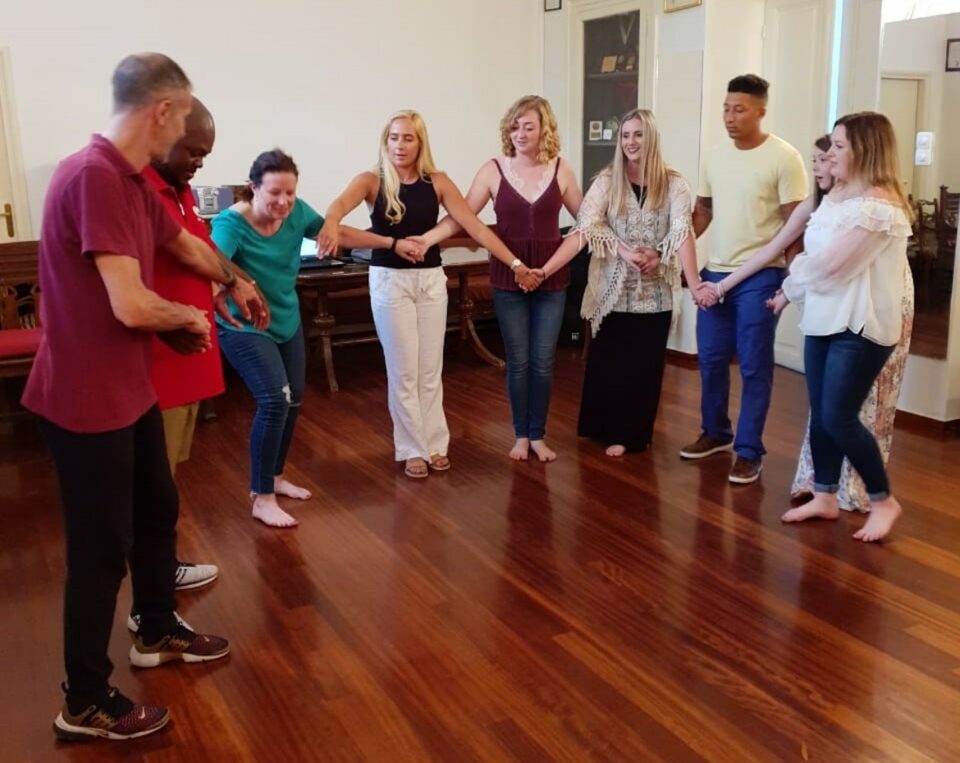 Middlesex Community College: Civic Engagement Day at Shedia Street Magazine for Homeless People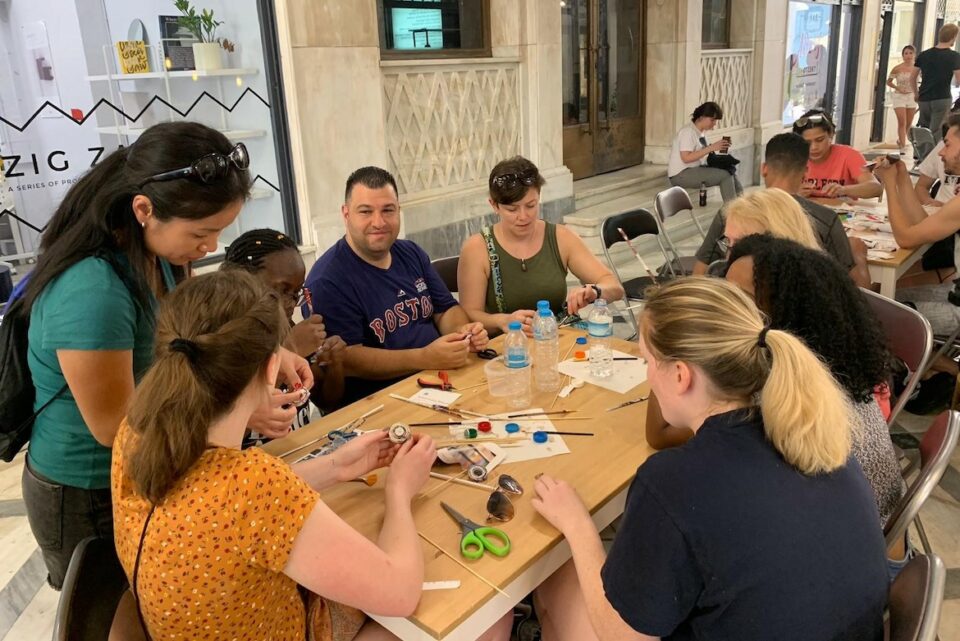 Middlesex Community College: Visit to Mycenae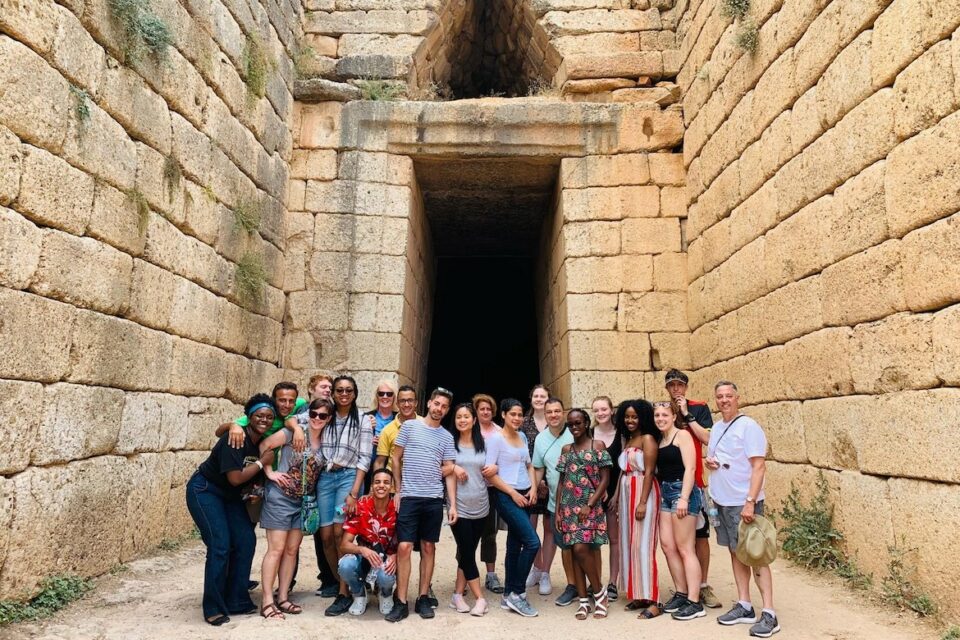 University of New Hampshire: Visit to Mistras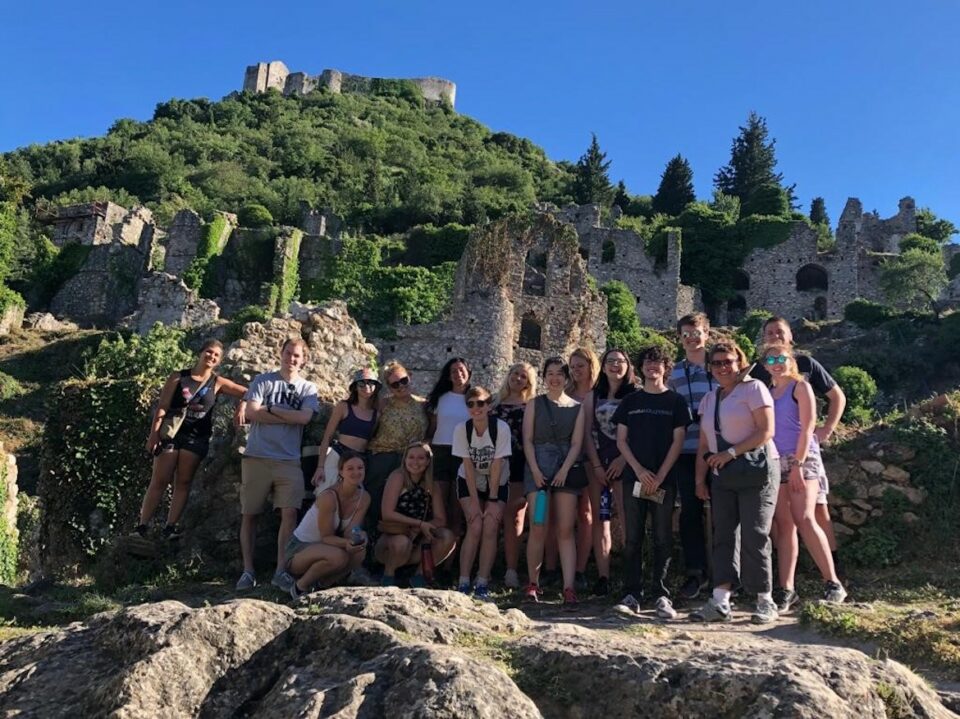 New Hampshire Institute of Art: Photography Class visit to Delphi