The Greek Ministry of Culture has announced the discovery of an "exceptionally important" Early Bronze Age settlement on the islet of Daskalio off the coast of Keros in the Cyclades.
Archaeologists made the discovery during the Keros-Naxos Seaways research program – a four-year project being conducted by the British School at Athens and the University of Cambridge.
In a statement, the ministry described the finds as "unprecedented."
Project co-director Colin Renfrew said that the site reveals highly evolved architectural techniques, including a complex tube system that was used keep the sea water out of the settlement.
Archaeologists also uncovered numerous buildings and other sculptures dating back to between 2750 and 2550 BCE.
The discovery came during the final phase of the project, which was completed in October 2018.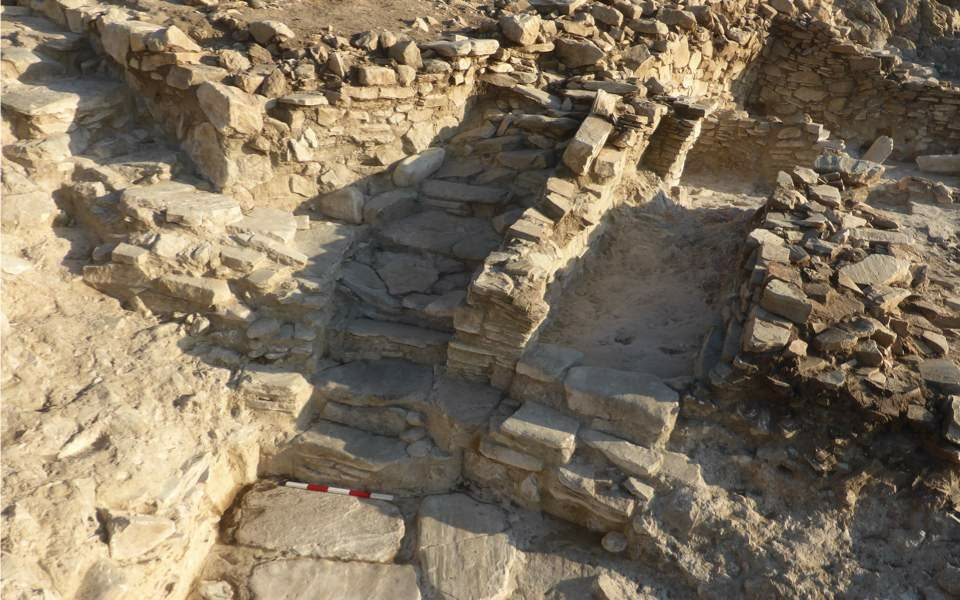 ---
Is The Pappas Post worth $5 a month for all of the content you read? On any given month, we publish dozens of articles that educate, inform, entertain, inspire and enrich thousands who read The Pappas Post. I'm asking those who frequent the site to chip in and help keep the quality of our content high — and free. Click here and start your monthly or annual support today. If you choose to pay (a) $5/month or more or (b) $50/year or more then you will be able to browse our site completely ad-free!

Click here if you would like to subscribe to The Pappas Post Weekly News Update