A dozen hipster bartenders (aka mixologists) show up at a Greek restaurant and start mixing drinks… sounds like the beginning of a joke, right?
It gets better. Add four extra fine premium liqueurs with exotic Greek flavors from Crete, Chios and elsewhere… and the end result?
The Back to the Roots project, a competition that began in Milan and London, before heading this year to New York City, which included some of the country's top cocktail creators using as their inspiration four distinct Greek flavors from Roots, a company that creates liquor flavored Rakomelo, Kanela, Mastiha and Diktamo.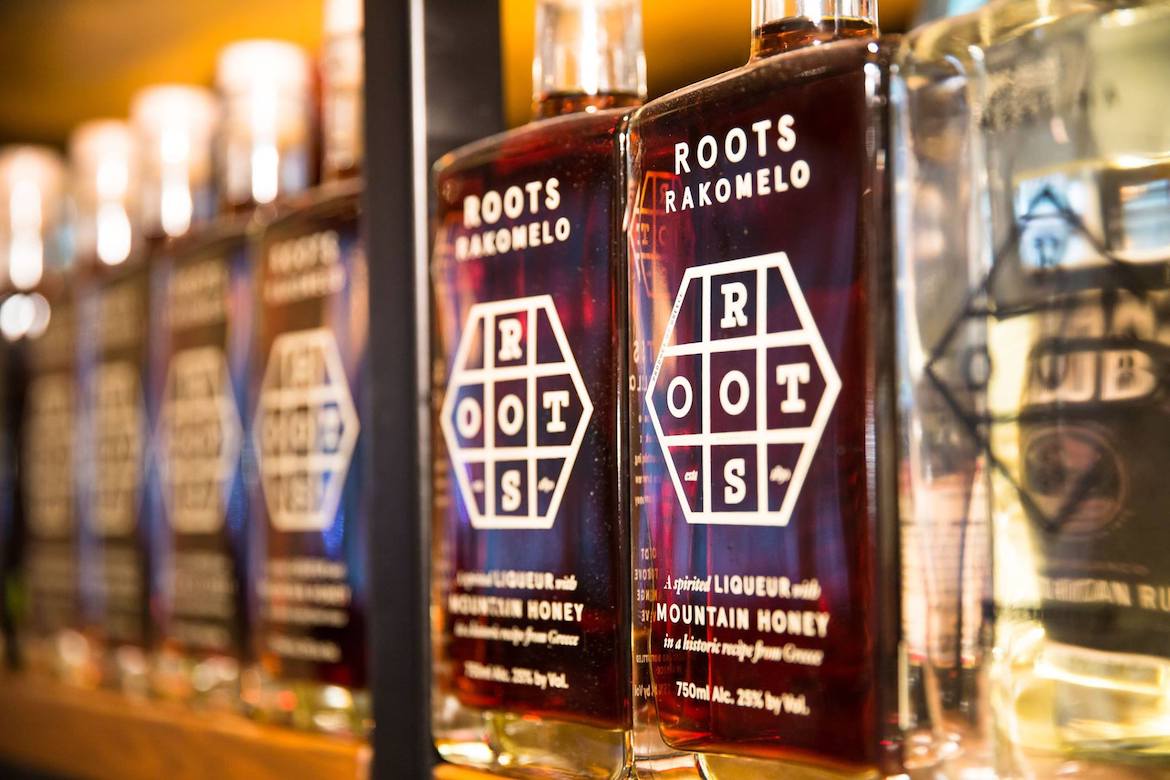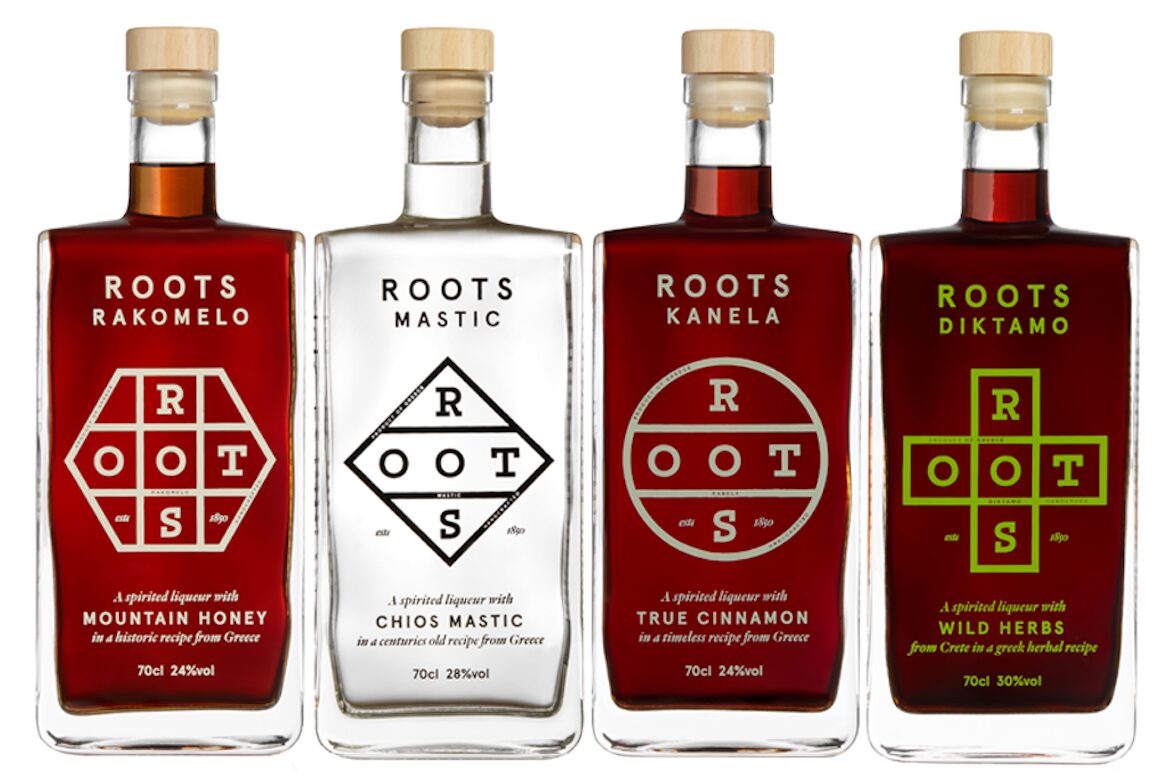 Nikolas Smyrlakis created the Roots brand as a way to bring classic Greek flavors to market in a high-end spirit.
Roots spirits each share their own distinct and rich heritage. Although they are Greek at their essence and core, each one— as is evident by the success of the brand— can hold its own in the world's top cocktail bars.
Of course we are a Greek brand and we're proud of that but we are a Greek brand that belongs to the entire world, Smyrlakis said.
"Mastiha from Chios, Kanela— which is actually a well known spirit from Patra called Tentura… Diktamos and Rakomelo from Crete— these flavors are rich in history and heritage from their respective regions but indeed, they need to be shared with the world," he added.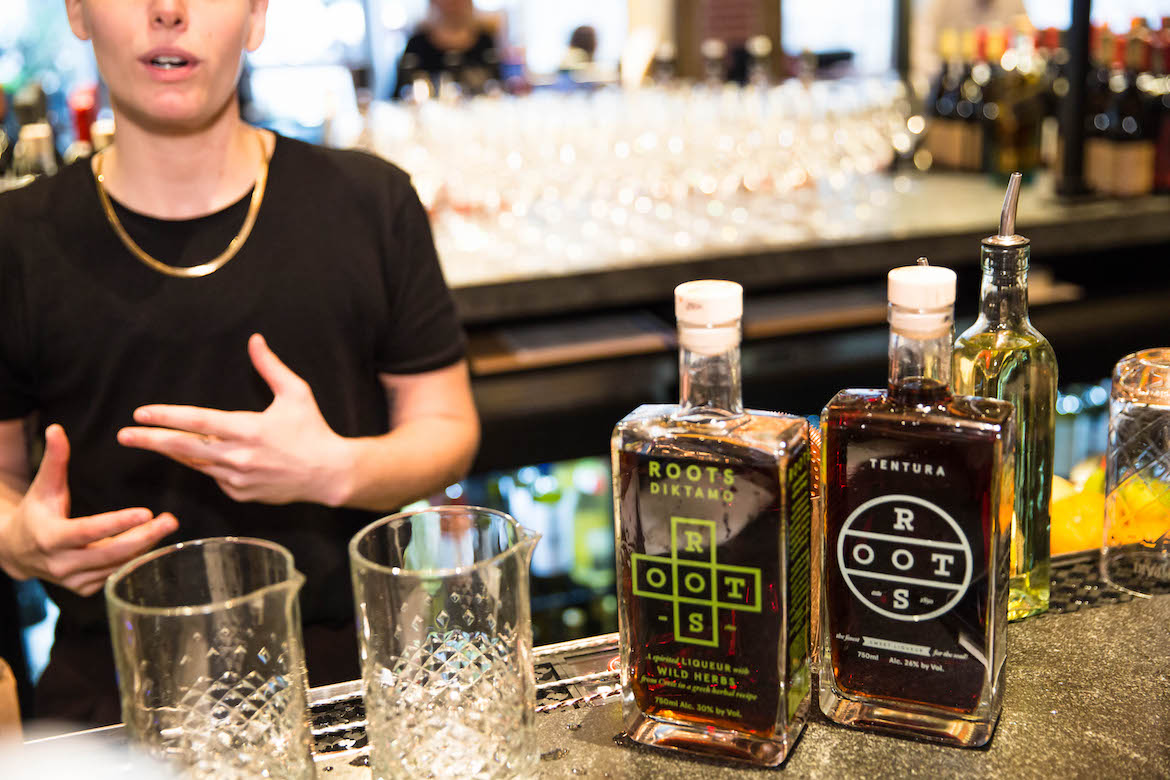 And this was exactly the outcome of the third Back to the Roots competition as bartenders— 95% of whom were not of Greek heritage, were given the task of creating a drink using a Roots spirit, and adding a bit of their own, personal roots as well.
Arnaldo Silva from Boqueria in New York City highlighted the flavors of mastiha by connecting it with coconut water and bitters from his native Puerto Rico to create his cocktail
"With this twist on a Spritzer, with simple ingredients, I wanted to highlight the flavor profile of Roots Mastic, while connecting it with my roots and heritage from another island, Puerto Rico. The coconut water and aromatic bitters play the connecting part between Chios and Puerto Rico. I found these flavors make an interesting and refreshing marriage with the unique mastic profile," Silva said during the competition.
Chios Rocketwar… In a Glass
Another bartender, Alexander Kass from Lion Lion in New York City recalled his own Greek heritage while creating a cocktail he named "Rouketopolemos" or rocket war, that includes elements of childhood memories and tastes from his mother's kitchen growing up. The cocktail mixes arugula, Mastiha, dill and a host of other flavors.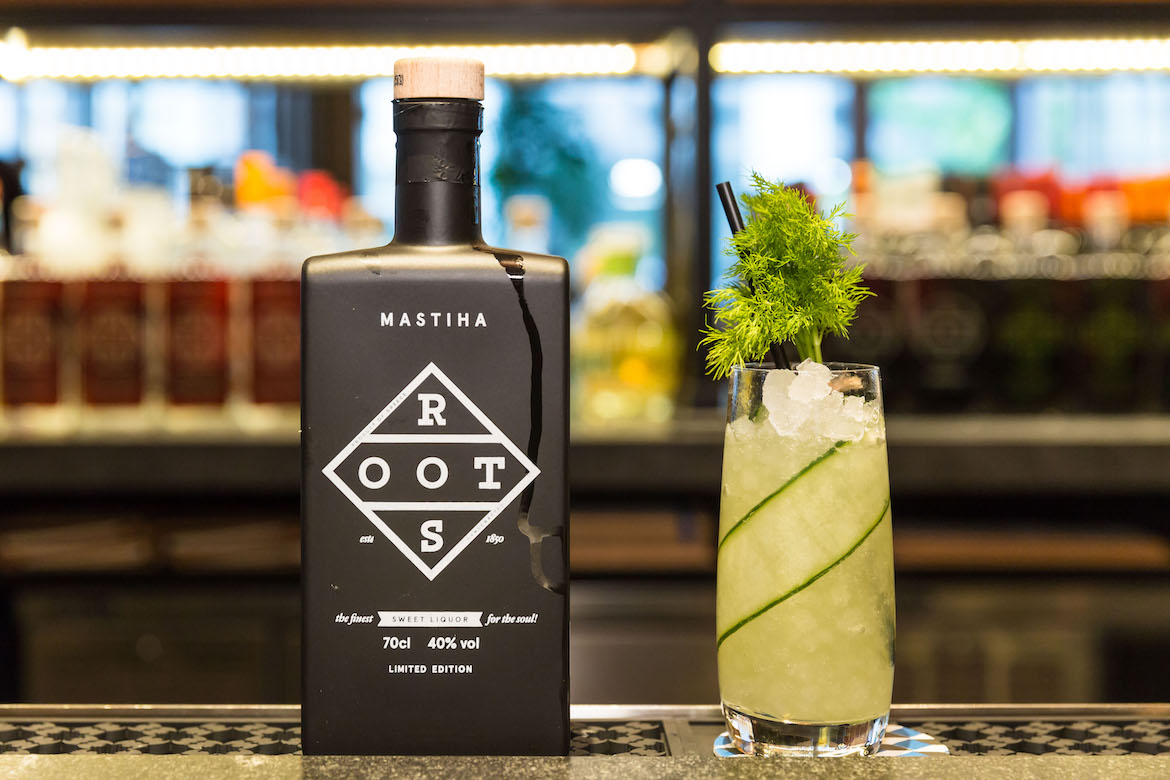 And the winner is…
The big winner of the competition was Jen Laforge from Blossom Bar in Boston, MA who returned to her childhood roots to create a drink she called "Always Sunny" that had, as its main ingredient, Roots Diktamos and evoked flavors of tropical, fruity juice snacks she had growing up as a kid.
All in all dozens of entries were received and 20 finalists were invited to take part in the finals at Ousia Restaurant in New York City where industry-expert judges sipped, smelled and sampled their way through some of the coolest, hippest cocktail concoctions known— each with a Greek twist.
The winner gets a free trip to Athens to participate in the annual Bar Show there.
See here all of the finalists and their innovative cocktails.