There are a lot of cat lovers out there.
Not to mention cat lovers who would love the opportunity to wake up to this view every day: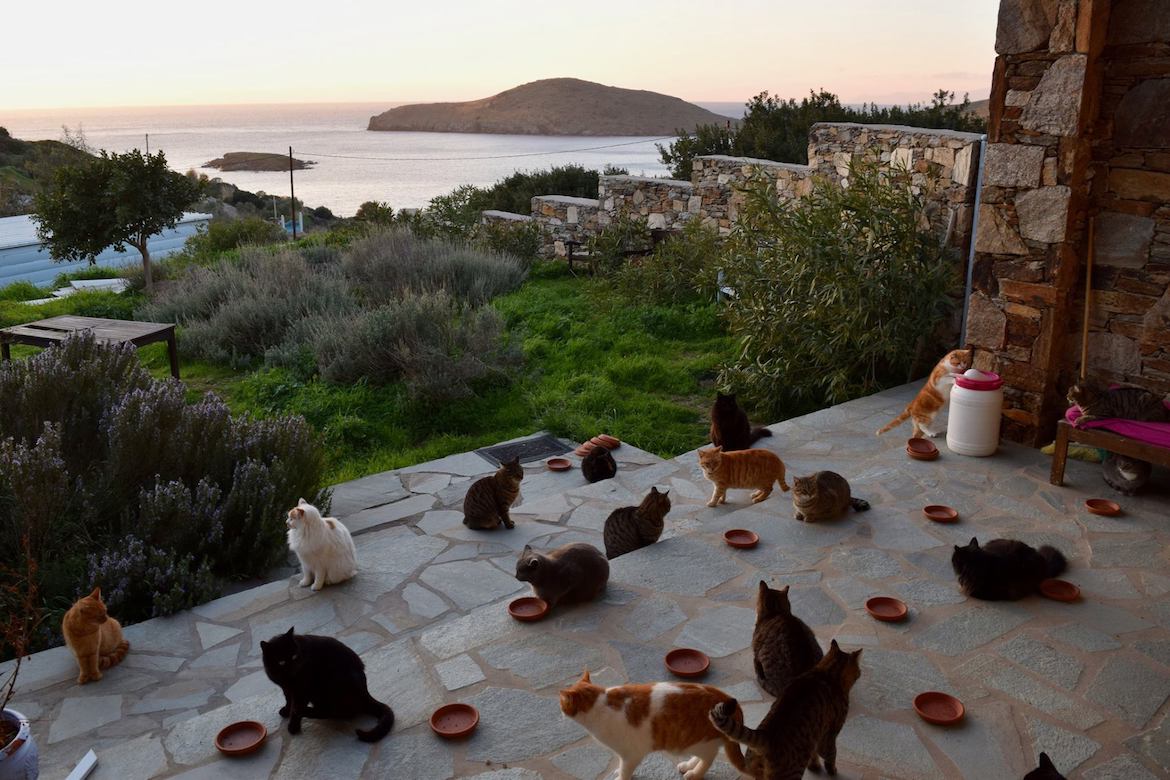 More than 35,000, it seems… and the number grows by the day.
Joan and Richard Bowell of God's Little People Cat Rescue on the Greek island of Syros posted a job opening for the shelter they founded, that included a decent salary, a house on the island, electricity and water — and a single task:
Care for these precious fifty felines currently living in the shelter: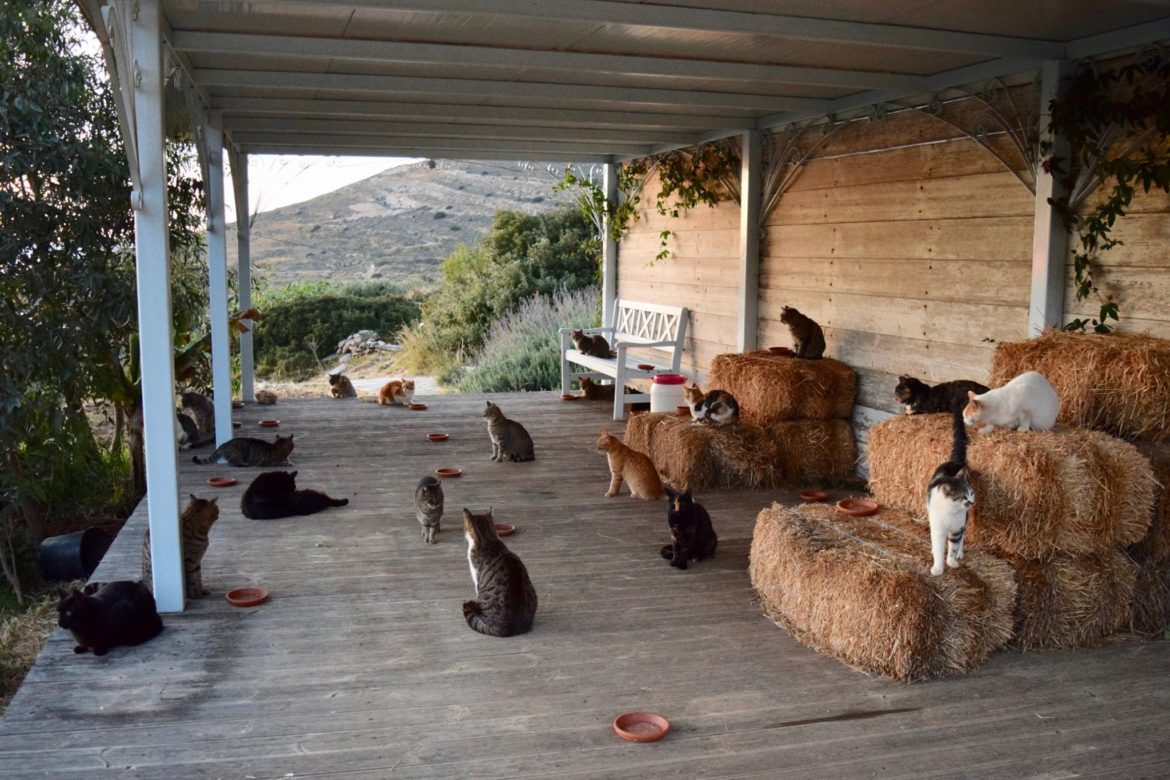 They expected 20-30 applicants, they told ABC News.
They have received almost 40,000 applications from throughout the world.
Joan posted the job opening in August asking for mature and responsible cat lovers whose "cat-whispering skills came naturally."
*****
Since you're here… I have a small favor to ask.
More and more people than ever before are reading The Pappas Post and despite increasing costs to maintain the site and provide you with the quality content that you deserve, I will never "force" you to pay for our website or add a paywall. I believe in the democracy of the internet and want to keep this site and its enriching content free for everyone. But at the same time I'm asking those who frequent the site to chip in and help keep it both high quality— and free. We've implemented a "free-will" annual subscription for those who want to support our efforts. I guess it's fair to call it a philotimo subscription… because you don't have to do it but it's really the right thing to do if you love the site and the content we publish. So if you like The Pappas Post and want to help, please consider becoming a "philotimo subscriber". Click here to subscribe. If you'd rather make a one time donation, we will gladly accept any amount, with appreciation. Click here to donate any amount.