Waiting for a friend in her office's waiting room, I glanced at newspaper on the coffee table.
The headline was unnerving.
It made me think back to my father, who was welcomed into this country in the 1940s as what was called back then, a "displaced person."
Today, they're called refugees. They're people who have been displaced from their country, their family— due to war or hardship.
If you've ever been to the Statue of Liberty, they're the people she welcomed over the decades and the people referred to in the poem that is etched on the pedestal.
The New Colossus
"Give me your tired, your poor, Your huddled masses yearning to breathe free, The wretched refuse of your teeming shore. Send these, the homeless, tempest-tost to me, I lift my lamp beside the golden door!"

– Emma Lazarus, November 2, 1883
For decades, this nation welcomed them. Our national ideals and narrative has been built on being a country that has welcomed people— the tired, the weak, the wretched.
And today, we have an administration that's trying to strip this nation bare of the very ideals it was founded on by working tirelessly to limit the number of refugees that are legally allowed to enter this country.
This isn't an immigration thing. This isn't an opening for a deflection of the topic to illegal South and Central Americans crossing the southern border. This has absolutely nothing to do with that— and everything to do with America being a place of refuge.
Refuge for the pilgrims who were fleeing religious persecution in their homelands when they came in the 1600s…
Refuge for the first Greeks who landed on the east coast of Florida in the 1700s who opted to begin their lives in the New World as indentured servants rather than stay in their Turkish-occupied lands.
Refuge for orphans of the Greek war of Independence in the 1800s who lost their families.
Refuge for thousands of victims of World Wars and attempted genocide, not to mention extreme poverty in the 1900s.
War, poverty, hardship still exists in the world today and America must never stop being the beacon of hope— and refuge— for people of all walks of life from all corners of the planet.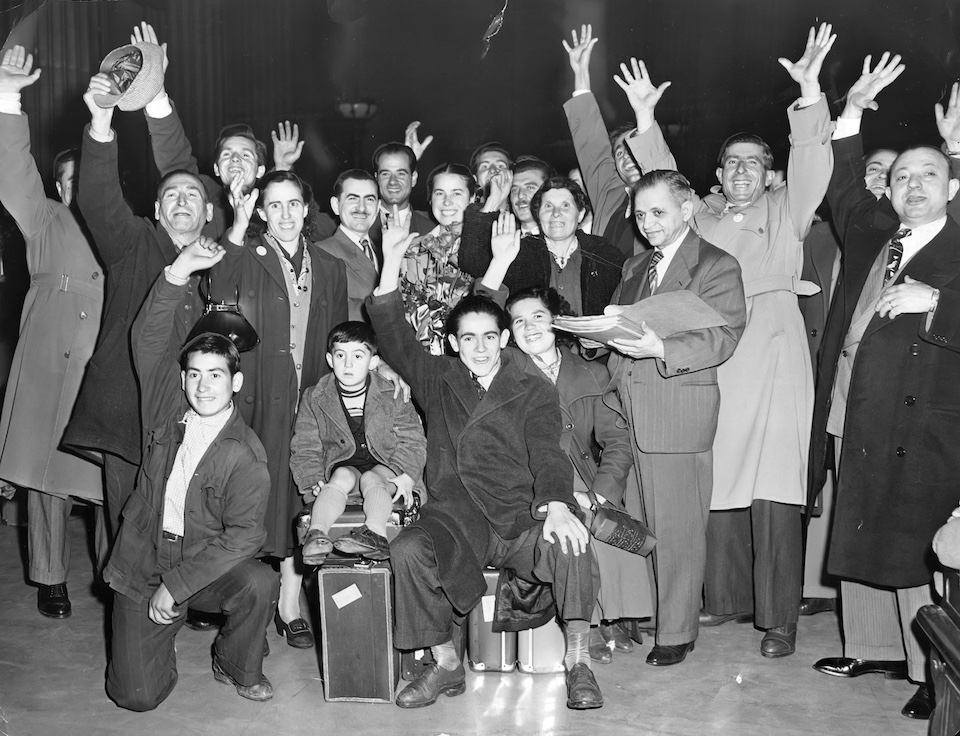 It's why America was founded.
It's what America is.
And unless we let them, Donald Trump and Stephen Miller cannot change that.
Only unless we let them.
What kind of America do you want to live in? It's a simple question. No diversions. No deflections. A simple question.
Do you want to live in an America that welcomes refugees?
Or do you want an America that closes its doors on refugees?
---
Is The Pappas Post worth $5 a month for all of the content you read? On any given month, we publish dozens of articles that educate, inform, entertain, inspire and enrich thousands who read The Pappas Post. I'm asking those who frequent the site to chip in and help keep the quality of our content high — and free. Click here and start your monthly or annual support today. If you choose to pay (a) $5/month or more or (b) $50/year or more then you will be able to browse our site completely ad-free!

Click here if you would like to subscribe to The Pappas Post Weekly News Update