It was December of 1959, and the United States was in the heat of the Cold War with Russia.
As a result of Greece's geographical position bordering communist Albania, Bulgaria and Yugoslavia, U.S. President Dwight Eisenhower made history as the first sitting American president to visit the Balkan nation.
It was the longest foreign journey in American presidential history.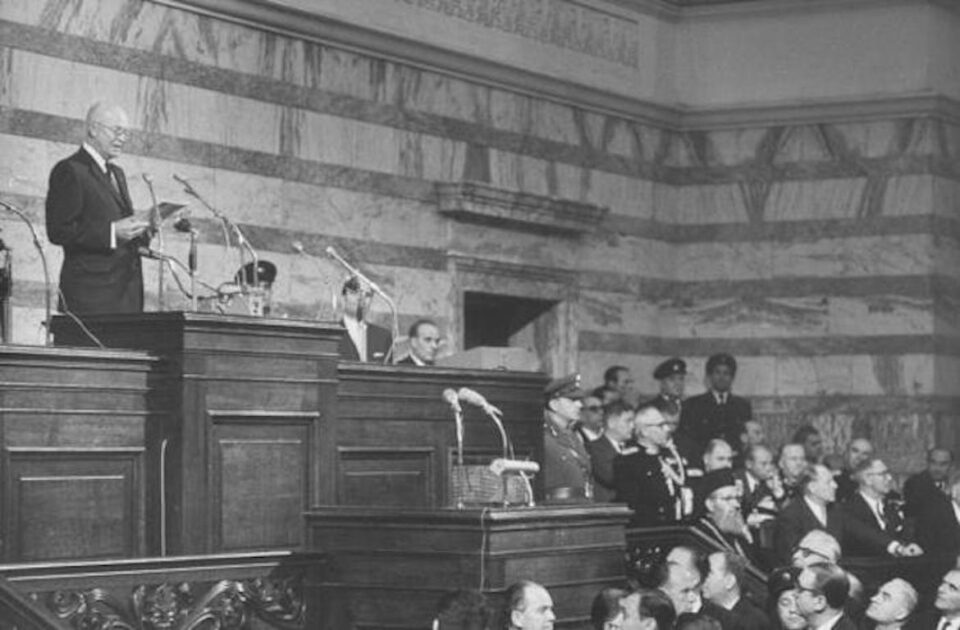 Eisenhower traveled for 19 days — 19,600 miles by plane, 270 by helicopter, 1,500 by ship and 1,000 by train and car.
Visiting 11 nations, Eisenhower's purpose for the trip was to show that he supported "the goals that free nations share." More specifically, however, the president had matters to discuss with Greece's leadership, according to a Time Magazine interview from December 1959:
"Such Greek problems as Cyprus and the threat of Iron Curtain countries to the north got a thorough going-over during [Eisenhower's] talks with Premier Constantin Karamanlis. The Greeks, too, delicately hinted that the President should not put too much stock in Russian peace talk, reminded him that they had fought a bitter civil war to drive the Communists out of the country after World War II. Greece had staked out a priority interest in all Balkan affairs, and got from [Eisenhower] his assurances that the U.S. and Greece would consult on such affairs."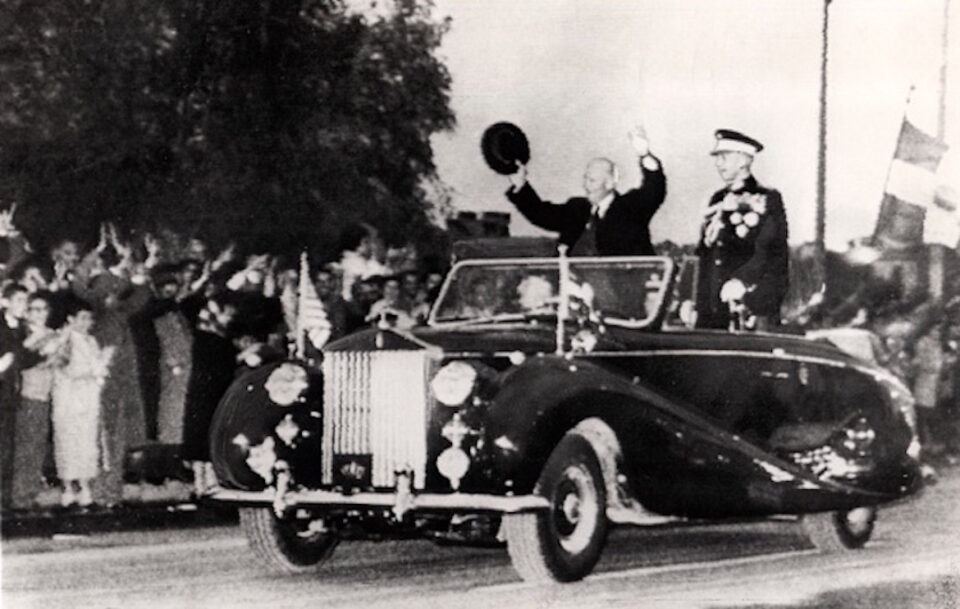 When he arrived in Athens, "cheering throngs" lined the streets as he passed in a Rolls-Royce with King Paul of Greece.
Time Magazine described the scene in further detail.
"[Eisenhower] could see the Parthenon glowing in light on the Acropolis, the ruins of the Temple of Olympian Zeus, and a small obelisk monument to Americans who were killed in Greece's 1821-29 war for independence from the Ottoman Empire."
Eisenhower stayed in Greece December 14-15, departing from Athens by boat for his next stop in Tunis, Tunisia.
---
Is The Pappas Post worth $5 a month for all of the content you read? On any given month, we publish dozens of articles that educate, inform, entertain, inspire and enrich thousands who read The Pappas Post. I'm asking those who frequent the site to chip in and help keep the quality of our content high — and free. Click here and start your monthly or annual support today. If you choose to pay (a) $5/month or more or (b) $50/year or more then you will be able to browse our site completely ad-free!

Click here if you would like to subscribe to The Pappas Post Weekly News Update