Born Maria Amalia Mercouri in 1920, no single woman in contemporary Greek history was more well-known throughout the world as a true voice of Greece than Melina Mercouri.
The actress, turned political activist, turned politician was known worldwide for her fervent love for Greece and for the causes she believed in — most notably her advocacy for the British Museum's return of the Parthenon Marbles to Greece.
Mercouri died on March 6, 1994 at Memorial Sloan Kettering Cancer Center in New York City from lung cancer. She was 73.
Fascinating Facts About Melina Mercouri
She made her film debut after several theatrical productions in Greece with the film Stella, in which she played a rebetiko singer who was forced to marry a man she didn't love. It has been said that the story of Stella's forced marriage symbolized the foreign forces that are constantly trying to impose their will on Greece. Mercouri was nominated for a Best Actress award at the 1955 Cannes Film Festival for her portrayal of Stella.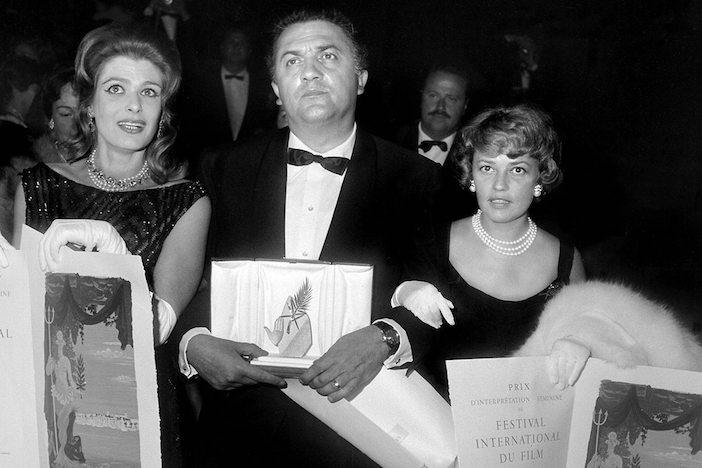 At Cannes Mercouri met American film director Jules Dassin with whom she would share not only her career but also her life. Their first professional pairing was in He Who Must Die (1957). Other films by Dassin featuring Mercouri followed, such as The Law (1959).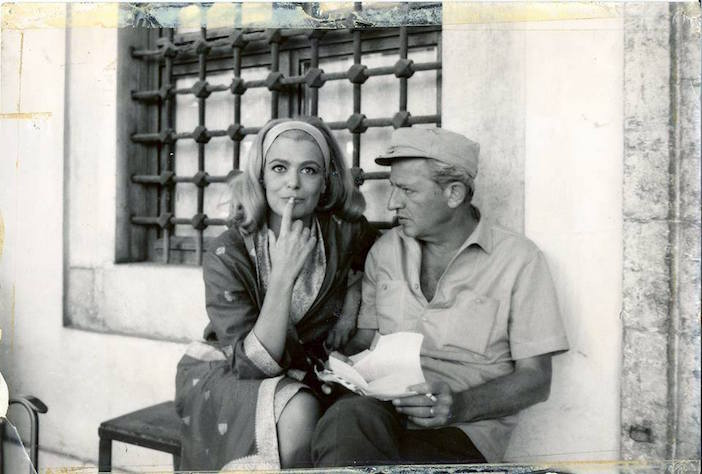 Mercouri became well-known to international audiences when she starred in Never on Sunday (1960), in which Dassin was the director and co-star, and for which she earned the Best Actress Award at the 1960 Cannes Film Festival and was nominated for the Academy Award for Best Actress and the BAFTA Award for Best Actress in a Leading Role.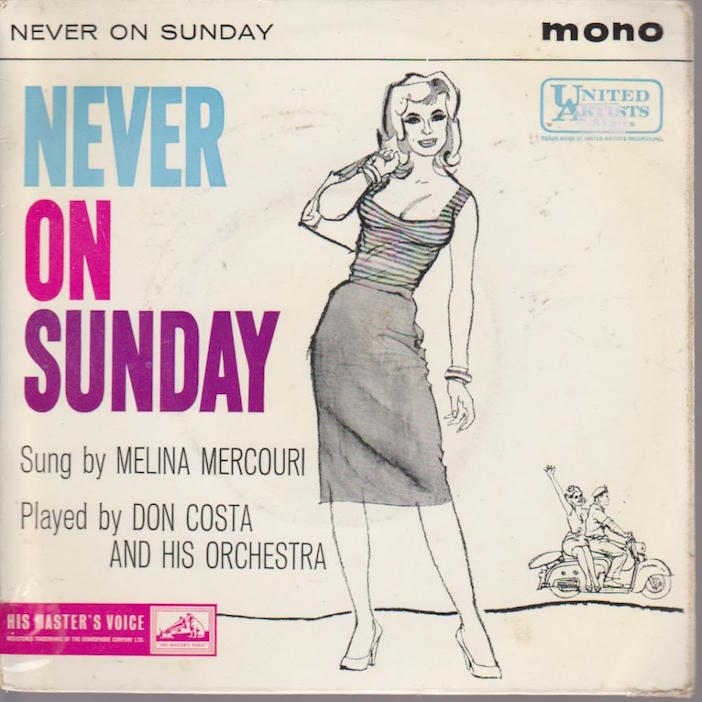 After earning mass acclaim for her role in Never on Sunday, Mercouri went on to star in Phaedra (1962), for which she was nominated again for the BAFTA Award and the Golden Globe Award for Best Actress in Motion Picture Drama. The recognition of her acting talent did not stop there, as her role in Topkapi (1964) granted her one more nomination, this time for the Golden Globe Award for Best Actress in Motion Picture Musical or Comedy.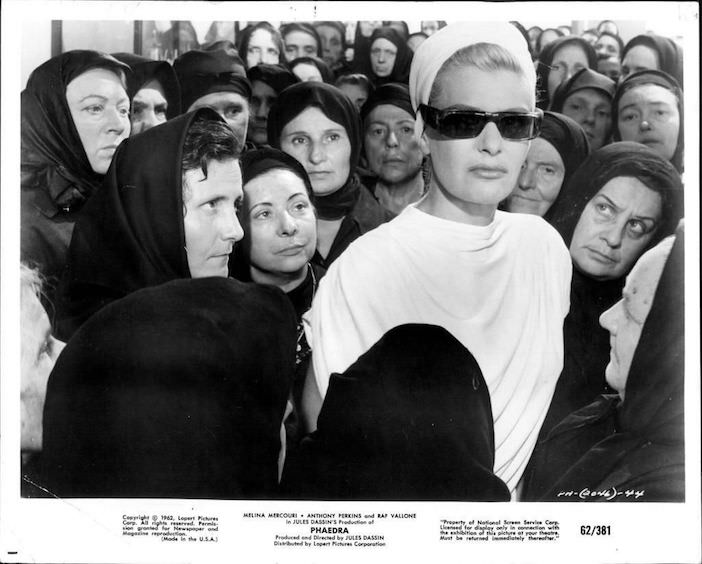 At the time of the imposition of the military dictatorship in Greece on April 21, 1967, Mercouri was on Broadway playing in Illya Darling. She became an immediate and outspoken critic against the dictators and started an international campaign, traveling throughout the world to inform people about the fall of democracy in her homeland.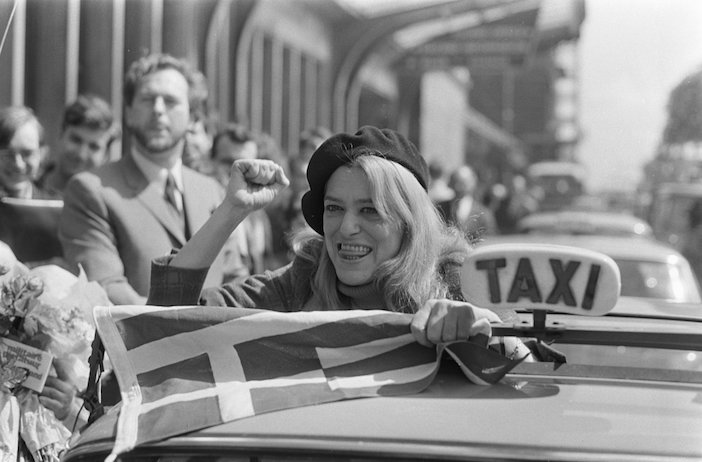 As a result, the dictatorial regime revoked her Greek citizenship and confiscated her property. When her citizenship was taken away, she said:
"I was born a Greek and I will die a Greek. Mr. Pattakos (then Minister of the Interior of the junta who revoked her citizenship) was born a fascist and he will die a fascist."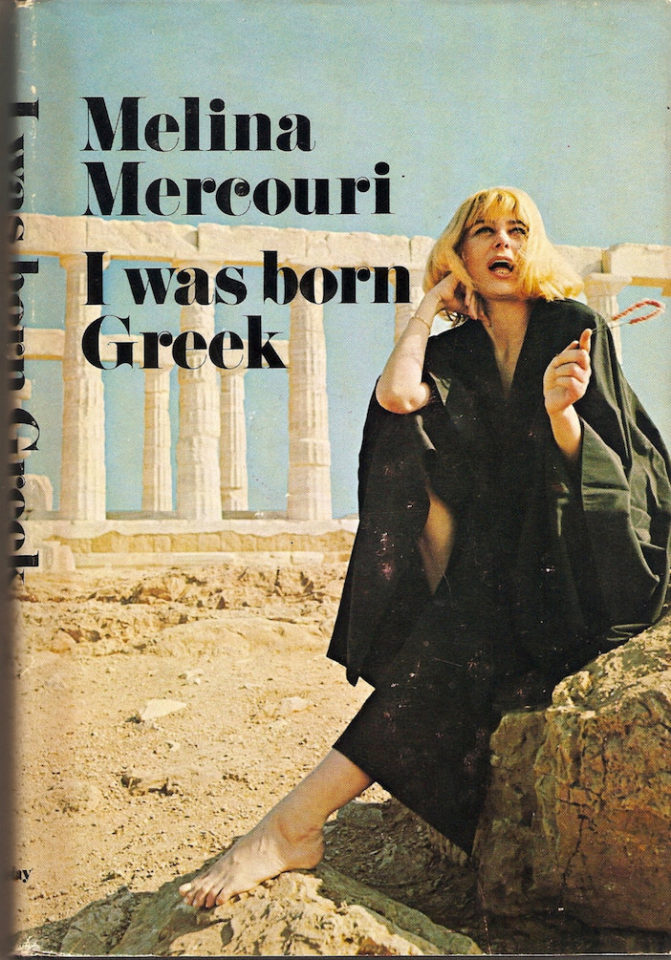 After the fall of the dictatorship, Mercouri returned to Greece and entered politics and was one of the founding members of the Panhellenic Socialist Movement (PASOK), a center-left political party, winning a seat in parliament in the 1977 elections and eventually becoming Minister of Culture in 1981 — the first female to ever hold that post.
It was then that Mercouri took advantage of her fame abroad and started becoming a political advocate for Greece and Greek culture, starting the campaign to return the Parthenon Marbles to their place of origin.
Even today, Mercouri remains an everyday Greek cultural icon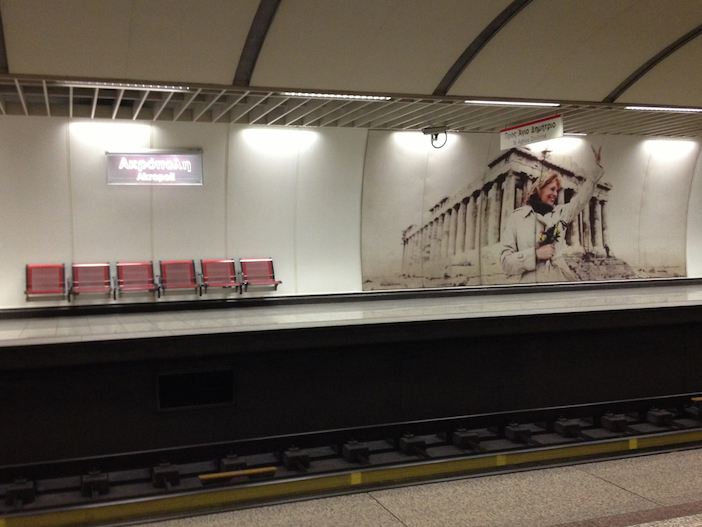 The wall of the Akropoli station on the Athens Metro red line bore her likeness — a tribute to her love for Greece.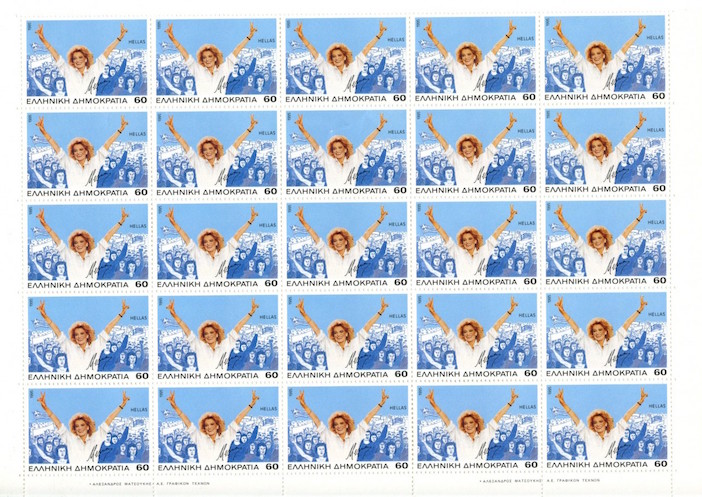 The Greek government honored Mercouri with several postage stamps.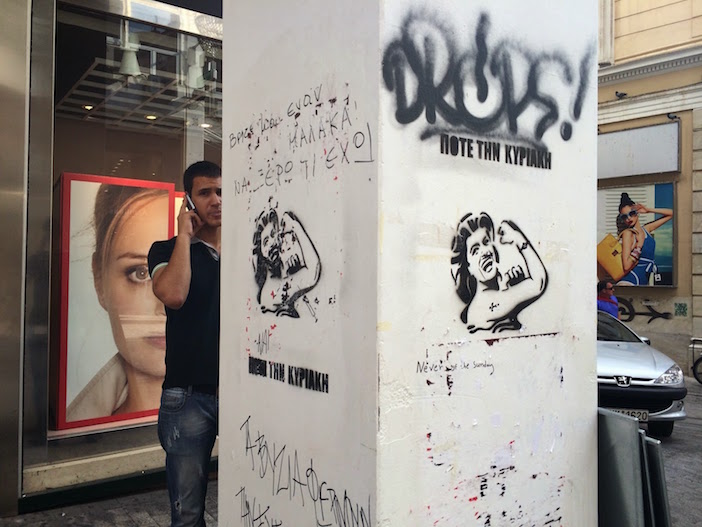 Mercouri's face and the critically-acclaimed film title "Never on Sunday" (in Greek) spray-painted on a building column
---
Is The Pappas Post worth $5 a month for all of the content you read? On any given month, we publish dozens of articles that educate, inform, entertain, inspire and enrich thousands who read The Pappas Post. I'm asking those who frequent the site to chip in and help keep the quality of our content high — and free. Click here and start your monthly or annual support today. If you choose to pay (a) $5/month or more or (b) $50/year or more then you will be able to browse our site completely ad-free!

Click here if you would like to subscribe to The Pappas Post Weekly News Update