Centuries of what the Greeks called "foreign domination" and entanglement in their affairs reached its boiling point two days ago as King Leonidas of Sparta launched an invasion against London, promising to "liberate" the English from their "barbarian" ways and bring them Greek education, culture, food and freedom.
Leonidas sent a battalion of more than 300 Spartans to the British capital, easily subduing the Queen's Guards at Buckingham Palace who had a hard time holding back the Greeks and simultaneously balancing their famously big bearskin caps.
Proving their egalitarian ways and desire to win over average Brits, the Spartans bought Oyster cards and used the London Tube, or subway system to reach Buckingham Palace, spending time also getting to know the people of their newly conquered territory.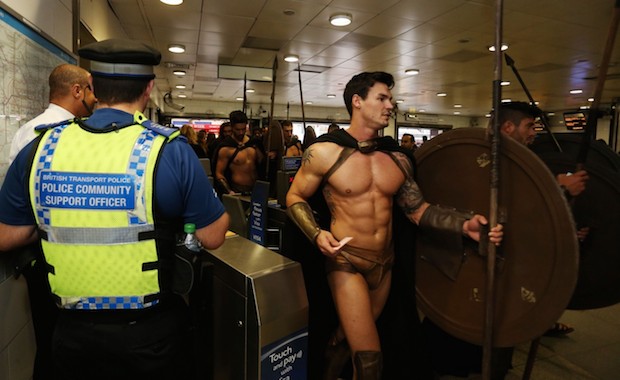 "It is not our intention to kill," Leonidas said through a publicist, upon reaching the British capital. "We want to make friends with the people of Britain and also teach them our ways of life, government, and of course, our cuisine. Londoners have been living under the shackles of bad food and a lack of a good life for too long," Leonidas' spokesperson tweeted.
He immediately called for the lifting of the early closing time of London pubs and ordered boiled potatoes to be banned from restaurant menus. In a move set to enrage London's other Greek colonists, who have settled in large numbers over the years, he ordered the closing of every doner shop in the capital, saying the Cypriots have failed to bring "real Greek food" to the country and have confused Brits into thinking the "horrible sandwiches they serve are actually Greek."
Leonidas stripped the British Parliament of its powers, appointing ex-Greek King Konstantinos as the new transitional Secretary. In a surprising move, he appointed Prince Phillip his new deputy in charge of the new kingdom, relinquishing Elizabeth of hew crown. "They're both Greek, you know?" Leonidas reminded reporters in his heavy accent, when announcing the new posts. Besides, he continued, "A woman's place is in the kitchen and raising a family, not running a country."
Leonidas also promised to help England control its feisty neighbors, the Scots, who came close to declaring independence in a referendum a few weeks ago. Citing a commonality with Scotland's national dress— the kilt, Leonidas said they would use diplomacy and not threats, to win over Edinburgh.
"We have a lot in common with the Scots," Leonidas told a reporter from Tatler, "Men who wear skirts share a lot in common. We can win over the Scots and prevent them from leaving the fold. Of course, if fashion diplomacy doesn't work, we would have to resort to force," Besides, Leonidas reminded the reporter– "You do know the kilt came to Scotland from Greece, right? It was one of our guys who left Greece years ago wearing a foustanella, introducing not only the kilt, but also the bagpipe to these people."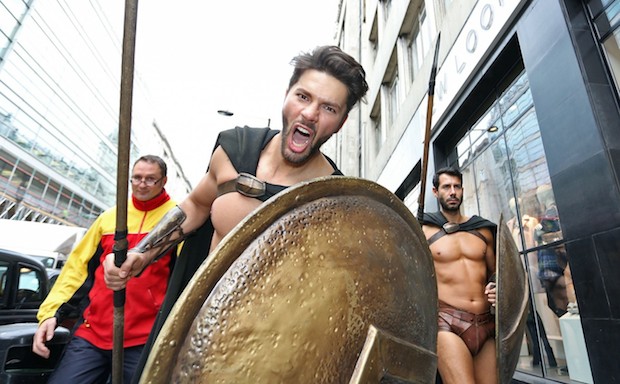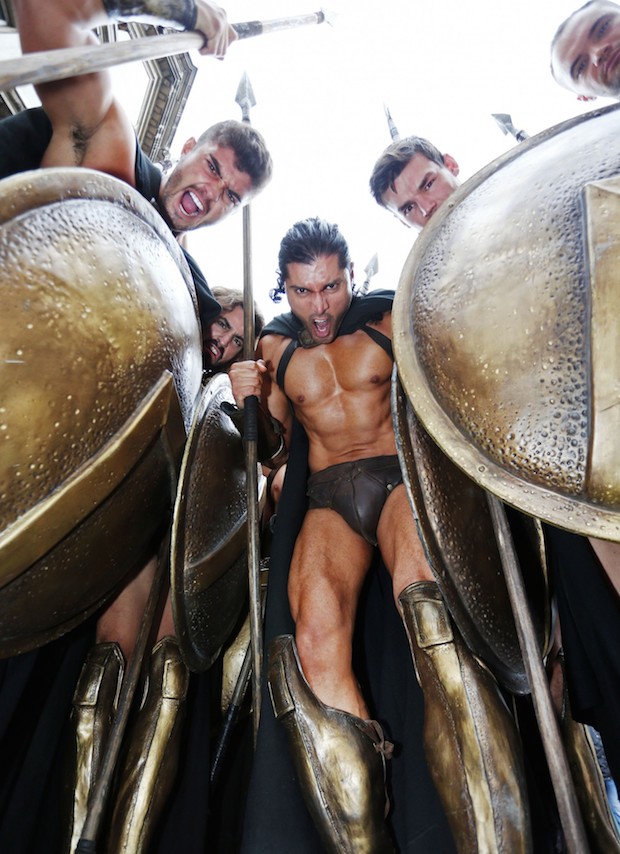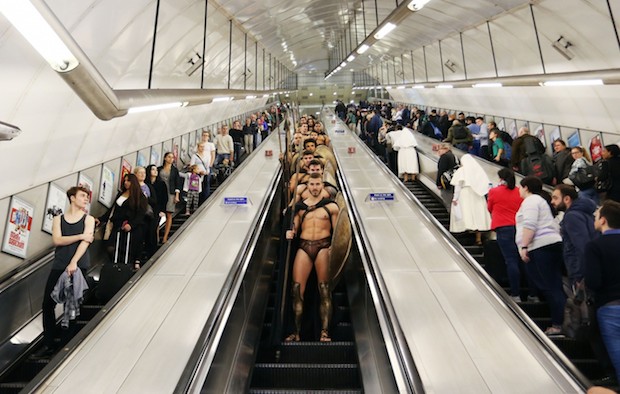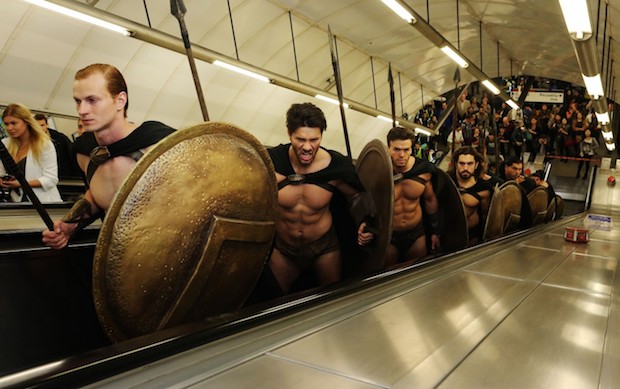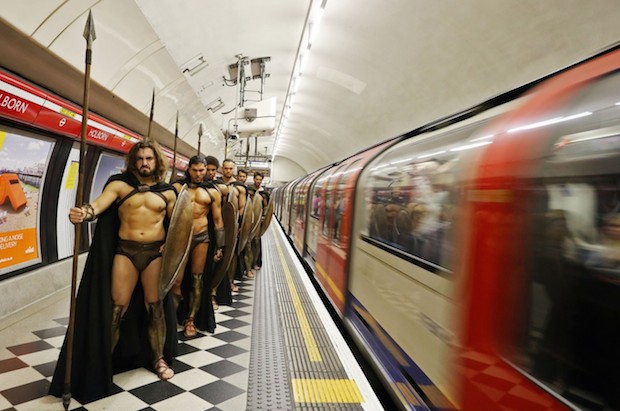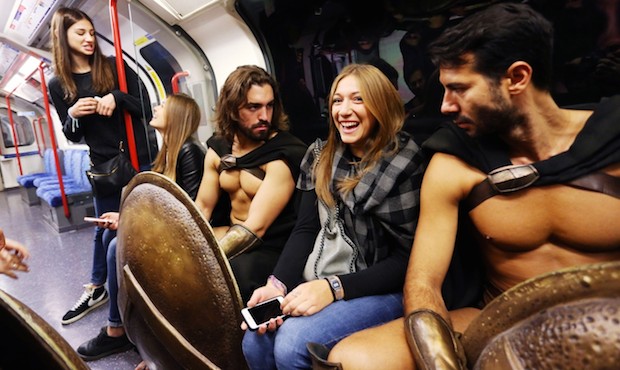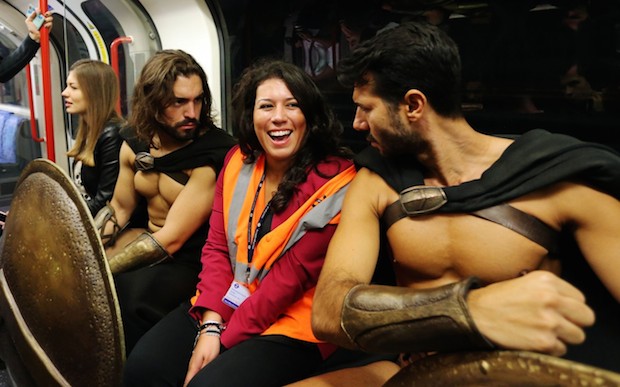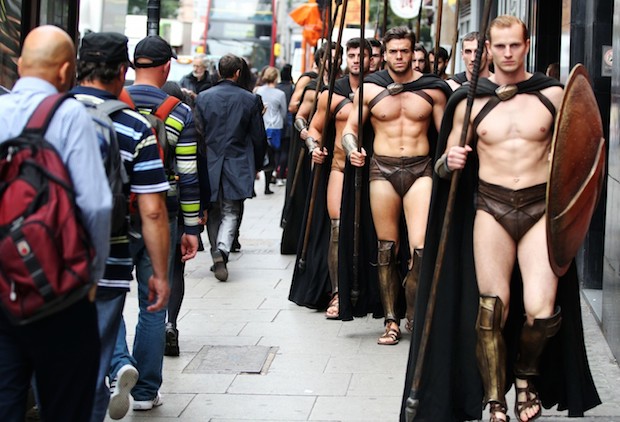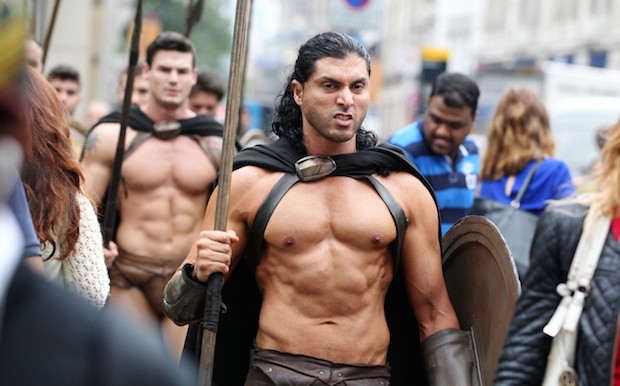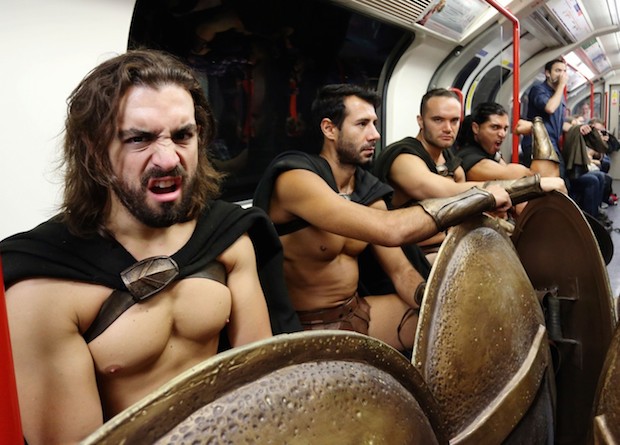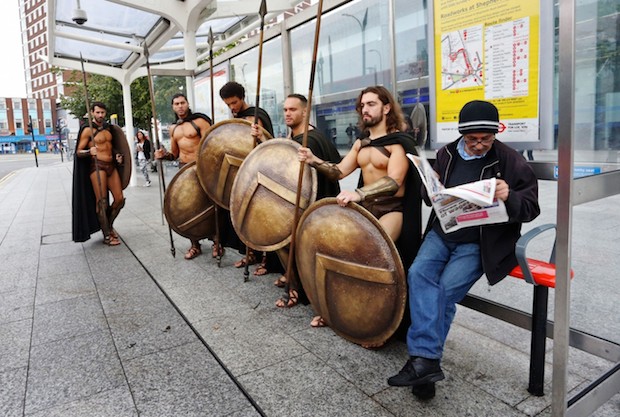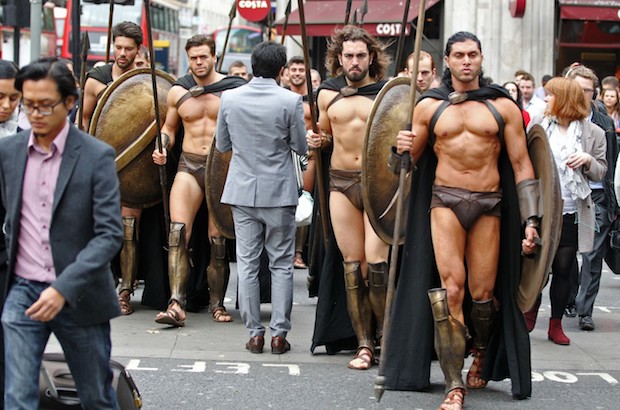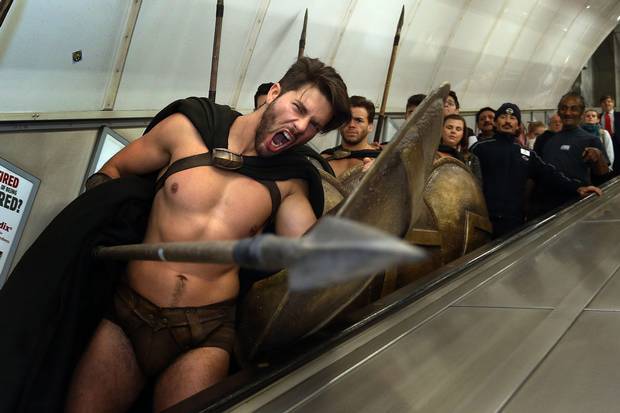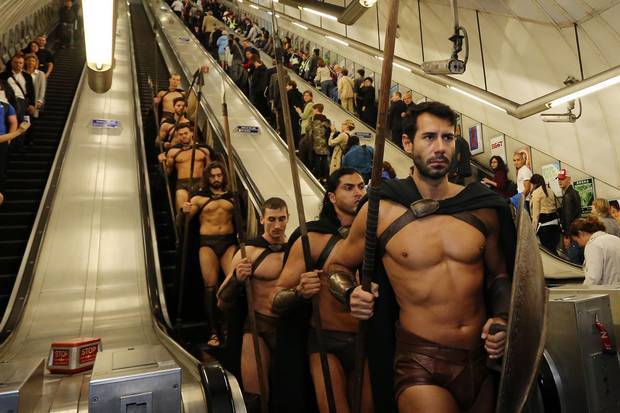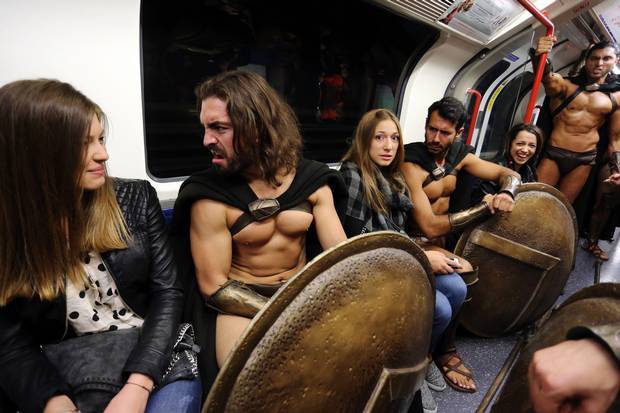 If by now you're still reading this and rushing to open a new Google browser to see what in Hades' name is going on— relax. There hasn't been an invasion of London. It was a publicity stunt created to promote the release of the DVD of 300: Rise of An Empire in the UK.
300: Rise of an Empire is available now on 3D, Blu-ray, DVD and Digital HD on Demand.