The Weather Channel is reporting that a rare weather event resembling a tropical storm could develop in the Mediterranean and bring heavy rain and gusty winds to Greece.
Known as a Medicane, the tropical-like cyclone is an unusual meteorological episode that occasionally materializes in the Mediterranean during the autumn months.
The Mediterranean is not usually conducive for the development of tropical systems, because it is relatively shallow and there are many land areas that hinder tropical development.
However, a similar low pressure system was reported last year on October 30 and was known as Tropical Storm 90M.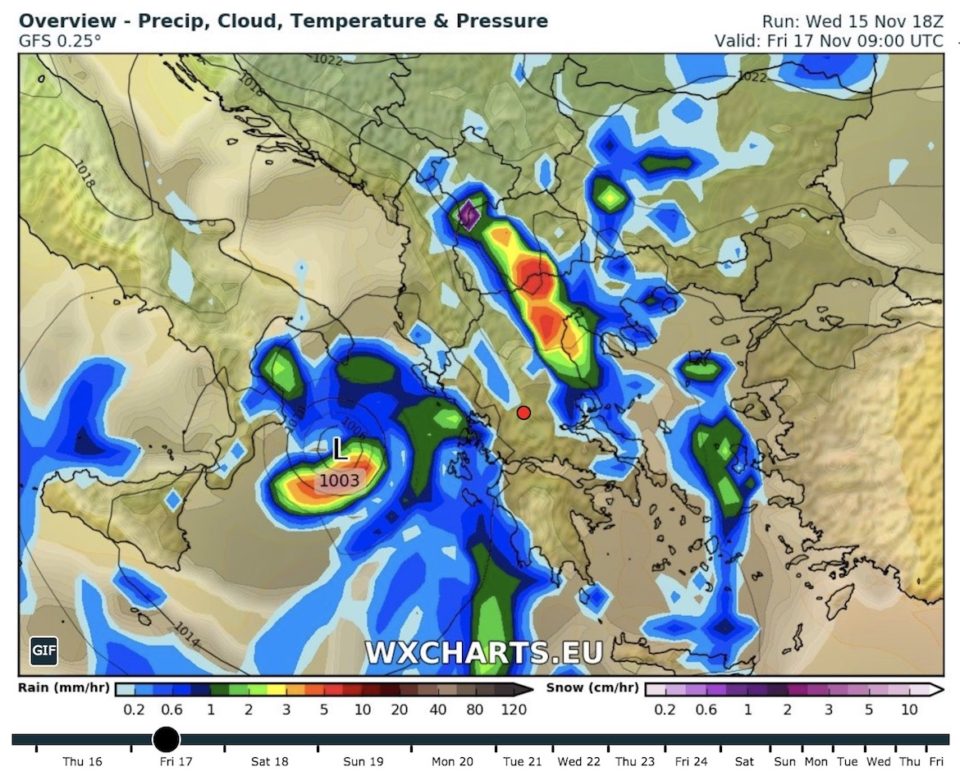 This developed in a similar area over the Ionian Sea, between the west coast of Greece and southern Italy.
Before it was classified as a tropical storm, low pressure linked to the system created high waves that caused minor damage to the coast of Malta.
Storm #Numa may become a rare #medicane in the Mediterranean Sea late this week: https://t.co/1Yn9xmjkCs pic.twitter.com/ZIGwZk7cly

— The Weather Channel (@weatherchannel) November 16, 2017
Since you're here… I have a small favor to ask.
More and more people than ever before are reading The Pappas Post and despite increasing costs to maintain the site and provide you with the quality content that you deserve, I will never "force" you to pay for our website or add a paywall.
I believe in the democracy of the internet and want to keep this site and its enriching content free for everyone.
But at the same time I'm asking those who frequent the site to chip in and help keep it both high quality— and free.
We've implemented a "free-will" annual subscription for those who want to support our efforts. I guess it's fair to call it a philotimo subscription… because you don't have to do it but it's really the right thing to do if you love the site and the content we publish.
So if you like The Pappas Post and want to help, please consider becoming a "philotimo subscriber".Click here to subscribe.
If you'd rather make a one time donation, we will gladly accept any amount, with appreciation. Click here to donate any amount.