Rutgers University sent a team of graduate students to Greece last summer to study the complex and troubled health systems of the country's refugee camps.
But what they actually experienced turned out to be much more.
Jonas Attilus and Sofia Funes, graduate students from the Rutgers School of Public Health, saw an international humanitarian crisis firsthand.
Attilus said that he and his classmate felt "inspired" through their work.
"We knew we needed to better understand the health care system at these refugee camps," Attilus said. "So we conducted a study to better gauge the resources."
The student researchers presented their research in October at The Association of Medicine and Psychiatry's (AMP) Annual Meeting in Atlanta, Georgia.
In their research, titled "The urgent need for integrated care in refugee camps in Greece," the team found that there must be a more efficient use of funds provided by the EU, non-profits and the International Organization of Movement. This, they said, would create a way to fund integrated healthcare at the camps.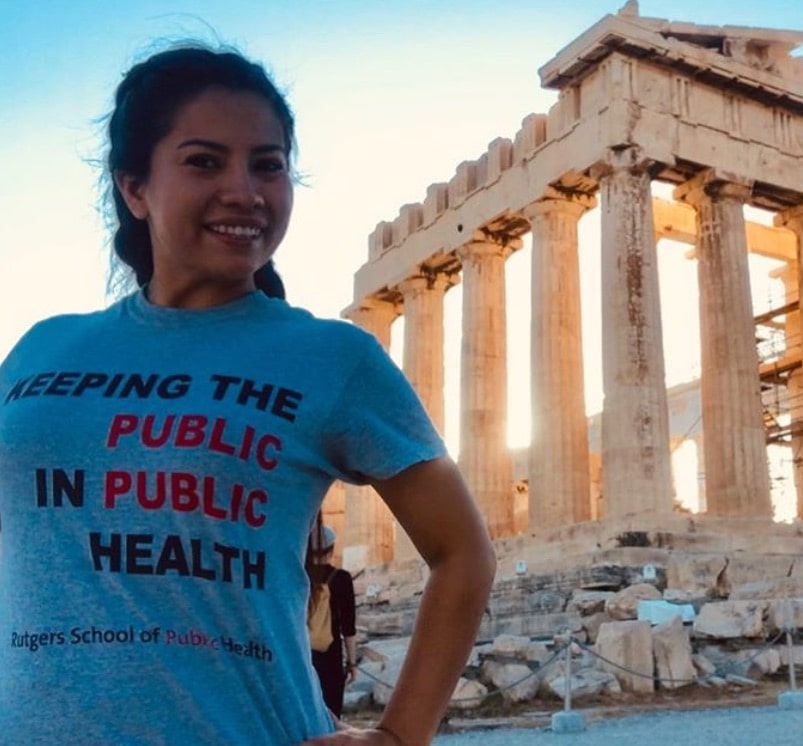 In 2015, the migrant crisis reached its peak in Greece with more than 860,000 migrants and asylum seekers arriving that year. Many of the refugees fled the Syrian Civil War and economic hardships in the Near East and Africa.
Following the height of the refugee crisis, the EU established "hotspots" in Greece and Italy to facilitate the reception, identification and registration of refugees arriving by sea. But these "hotspots" have become overcrowded and many refugees spend more than a year in reception facilities awaiting asylum approval.
Overcrowding increases the risk of disease for residents in the camps, and conditions do not address the residents' need for mental health care.
According to a Doctor's Without Borders survey, 75 percent of the patients suffered from anxiety disorder between 2016 and 2017.
"Mental health is a human right," Attilus said. "There is a pressing need for integrated health care in Greece that will provide more healthcare professionals; mental health programs that will raise awareness about mental health; teach coping mechanisms and that will train healthcare professionals in assessing people with mental health issues."
Attlius and Funes found that numerous currently unused resources could satisfy the medical needs of migrants in Greece's refugee camps. The Greek workforce can fulfill much of the need, but further assistance can be provided by the migrant population, which includes thousands of educated professionals such as doctors, lawyers and nurses.
Funes said that the Rutgers study abroad program proved to be eye-opening for her and her colleagues.
"The Rutgers School of Public Health's study abroad program enabled us to enter the refugee camps and see how [migrants] are affected by their experiences and current living conditions," Funes said. "As a clinician, I want to provide the best possible care. This program highlighted the health disparities that refugees face as they await asylum." 
---
Is The Pappas Post worth $5 a month for all of the content you read? On any given month, we publish dozens of articles that educate, inform, entertain, inspire and enrich thousands who read The Pappas Post. I'm asking those who frequent the site to chip in and help keep the quality of our content high — and free. Click here and start your monthly or annual support today. If you choose to pay (a) $5/month or more or (b) $50/year or more then you will be able to browse our site completely ad-free!

Click here if you would like to subscribe to The Pappas Post Weekly News Update