Ruthless Turkish smugglers are changing tactics and finding new routes to smuggle refugees into Greece. The tiny frontier island of Kastellorizo— the farthest away spot in Greek territory from the Greek mainland in the far eastern Aegean, has seen upwards of 1,000 refugees arrive on its shores in the past 72 hours.
The population of the island— a mere 250 people— is stepping up to the challenge of organizing and assisting so many arrivals.
The island's volunteers are struggling to handle so many people.
"What do we do? They are being pushed to our island. They are desperate. They are fleeing war. They will do anything the smugglers tell them and as result of a change in tactics, our island has become a new epicenter," said Nikos Dimou, a part time resident of Kastellorizo who spoke to the Pappas Post via telephone.
Dimou added that people were cooking in their homes round the clock to bring food and water. "No matter what your politics and beliefs, everyone deserves dignity and our residents are doing their best to provide dignity," Dimou said.
Makeshift shelters have been created in schools and other public buildings and locals are bringing food from their homes to feed and tend to the refugees, while arrangements are made to register the refugees and send them to Athens.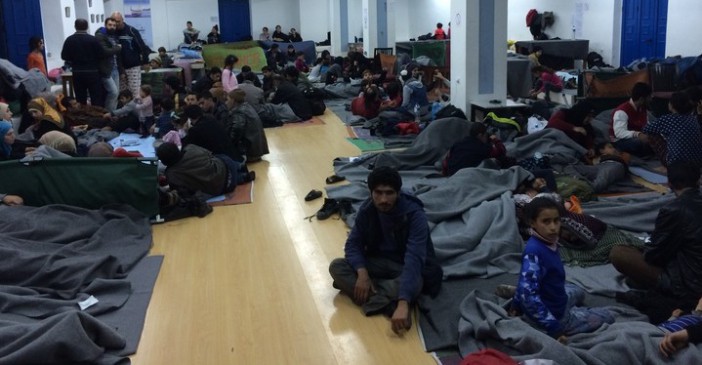 According to news reports from Kastellorizo, there are more than 300 women and children in the group and hundreds have amassed across the channel in the Turkish town of Kas, which is less than 8 kilometers or less than 5 miles away.