Raised by a Greek Cypriot father and an English mother, Maria Elia knew from the age of 4 that she wanted to be a chef. And after years working and training in world-renown kitchens and faraway from her traditionalist roots, Elia "came home" to her reek culinary heritage in a huge way with the publishing of her new book Smashing Plates.
"They are the ones that are most emotive to me; the ones that make my heart sing," she says of Greek flavors.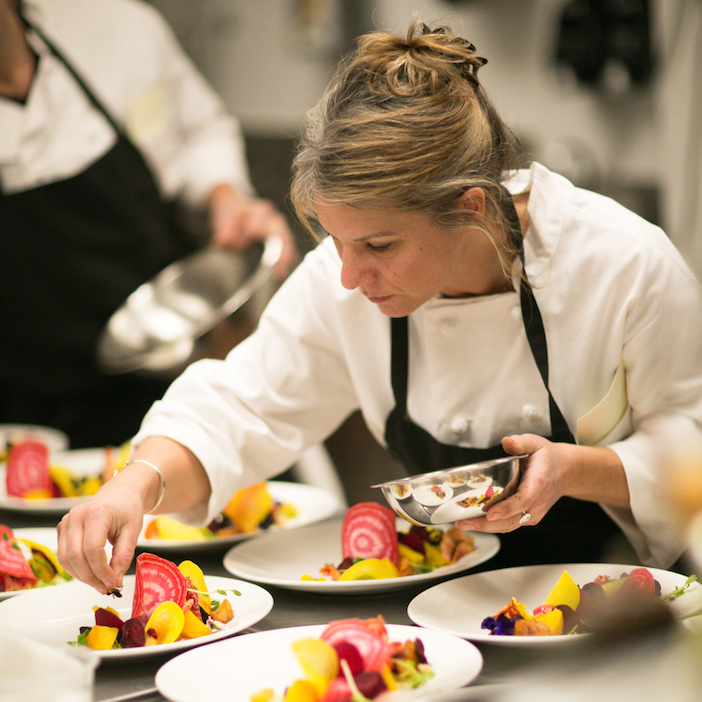 She rediscovered Greek flavors by spending a summer cooking with her father in the Troodos mountains of Cyprus, embracing the rural life as much as the villagers embraced her in return, sharing ancient recipes practiced for centuries and simultaneously trying new twists on these old classics.
There in Cyprus with her father she rediscovered Greek ingredients through her eyes as a professional chef, and found that they were inspirational on a whole new level.
Her stunning new book Smashing Plates represents the fruits of her rediscovery, Elia's contemporary twists on the elevated, yet still rooted in the iconic flavors of Greece.
Greek cuisine has a long history—the first ever cookbook was written by Ancient Greek poet Archestratos in 320 BC. Now Maria Elia brings the traditional flavors and ingredients of Greece into the 21st century with her thoroughly modern take on classic dishes.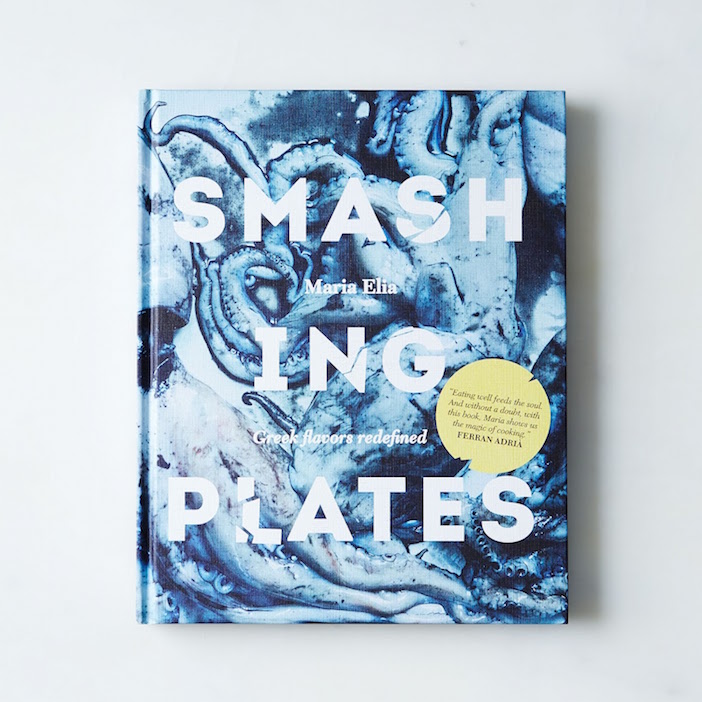 This is not a book for traditionalists, but for adventurers ready to explore exciting new flavor combinations and discover what Greek cuisine has to offer. The 120 recipes are a product of that single summer she spent cooking and experimenting at her father's tavern in Cyprus. The villagers welcomed her into their homes, taught her new and old recipes, shared produce from their gardens and even tried to teach her Greek! She went shooting with her dad and gathered caper leaves for pickling.
GET YOUR COPY OF SMASHING PLATES. CLICK THIS LINK
The recipes in this book are structured into four sections, Small Plates, Sharing & Fuller Plates, Salads & Side Plates, and Sweet Plates. Most have been designed for sharing and can be mixed and matched to create a modern Greek meal to share among your friends and family, where plates of food are placed on the table for guests to help themselves.
From delicious vegetarian dishes such as Carrot Keftedes and Tomato and Runner Bean Baklava to Marinated Lamb with Feta Curd or Zucchini-coated Calamari, and a tempting range of sweet dishes including Watermelon Mahalepi and Greek Yogurt and Apple Cake, Maria's inventive recipes will open your eyes to a whole new world of Greek cooking.
Starting with a helpful Greek pantry that includes key ingredients for your Smashing Plates cupboard and including over 100 gorgeous location and food photographs, this book will transport you to the fresh flavors of the Greek islands.