Fourteen people are confirmed dead following heavy rainfall that caused flash flooding in towns in the western outskirts of Greece's capital city of Athens.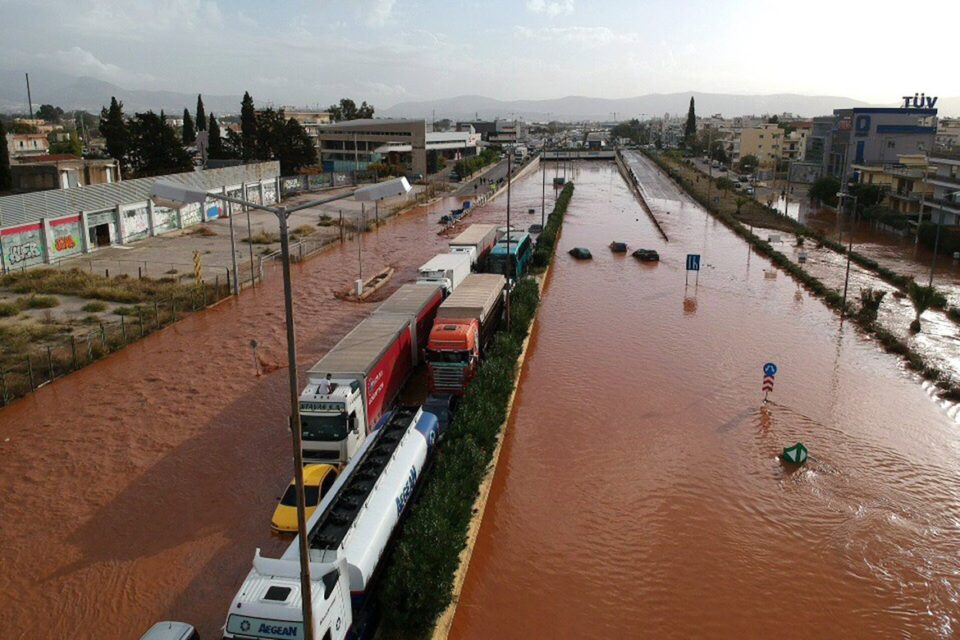 The town of Mandra was the hardest hit, where twelve of the confirmed dead were found in their flooded homes or businesses, while two more bodies were plucked from the Bay of Elefsina.
Emergency call centers received dozens of distressed phone calls from people trapped in cars, busses, apartment buildings and businesses while a bus carrying more than two dozen people was caught in the flow of water and people inside had to be rescued.
https://youtu.be/J_6DUUFcuRM
Prime Minister Alexis Tsipras declared a day of national mourning for the lives lost. "This is a very difficult time for Greece," he said in a statement. "All the necessary measures are being taken to tackle the extreme weather conditions across the country."
Yianna Kriekouki, the mayor of Mandra, referred to the floods as a "biblical disaster" in comments on state television, made by telephone while trapped in her home.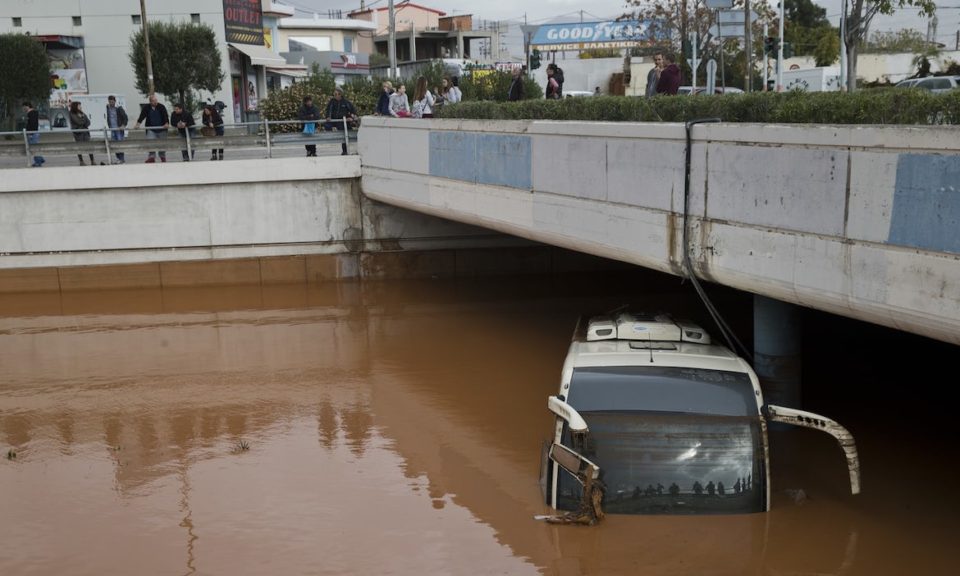 Although freak, severe storms prompted the flash flooding, several experts and engineers said the devastation may have been exacerbated by the illegal construction of homes over riverbeds.
The Greek media erupted with attacks on the illegal building practices and the granting of permits by shady government officials over the years. The two towns hit hardest by the floods — Mandra and Nea Peramos — are known to have shoddy infrastructure.
*****
Since you're here… I have a small favor to ask.
More and more people than ever before are reading The Pappas Post and despite increasing costs to maintain the site and provide you with the quality content that you deserve, I will never "force" you to pay for our website or add a paywall.
I believe in the democracy of the internet and want to keep this site and its enriching content free for everyone.
But at the same time I'm asking those who frequent the site to chip in and help keep it both high quality— and free.
We've implemented a "free-will" annual subscription for those who want to support our efforts. I guess it's fair to call it a philotimo subscription… because you don't have to do it but it's really the right thing to do if you love the site and the content we publish.
So if you like The Pappas Post and want to help, please consider becoming a "philotimo subscriber".Click here to subscribe.
If you'd rather make a one time donation, we will gladly accept any amount, with appreciation. Click here to donate any amount.