Hollywood actor Orlando Bloom who also serves as a United Nations Goodwill Ambassador recently traveled to Greece and the former Yugoslav republic of Macedonia (Fyrom) where he spent time on the border meeting with refugees and getting a better understanding of the problem facing both refugees and the countries that are currently hosting them.
"It's very simple. It's human beings under huge stress with nothing, really, but the clothes on their backs and the money in their pocket, trying to create a new life for themselves and fleeing for their lives," says Bloom, who traveled to Europe with UNICEF in late September.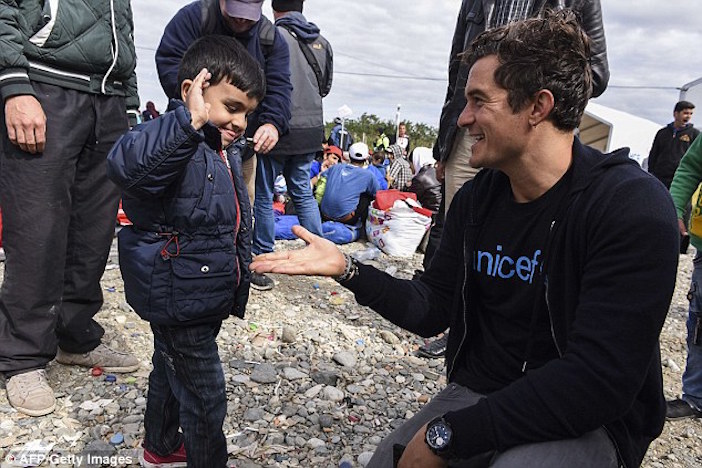 "I think everywhere should be taking more in," he says. "It's a massive human disaster."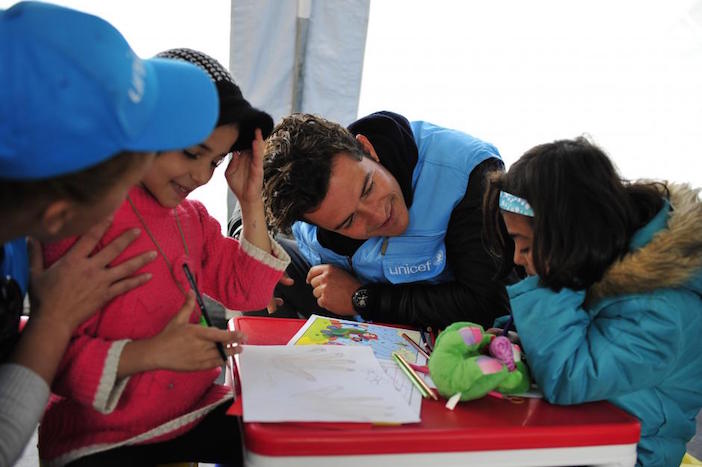 Two stories in particular stood out for Bloom. In one, a nine-month-pregnant woman he met on the Serbian border, who was traveling with her husband and two young children, was distressed because the family was given numbers and didn't know what they meant. (They turned out to be registration numbers.) In the other, a 17-year-old boy named Tarek was traveling alone after seeing his best friend die from a shrapnel wound in Syria. Tarek was taken in by a refugee family after helping one of their daughters when she fell out of a boat on the way to Greece.
"It was very apparent the horrors, the atrocities of war that so many of these young families and children were experiencing," Bloom told Newsweek in an interview. "What made it that much worse was that it was people who came from the equivalent of our middle-income families, with jobs and lives."