Torrential rain and heavy storms inflicted heavy damage throughout Greece on September 22nd, especially the island dog Skopelos. Walls crumbled, houses were devastated, cars fell in to the sea, taverns, supermarkets, and numerous other businesses were destroyed overnight.
The scenes were horrifying and the stories continue about the property that have been destroyed and families who have lost everything.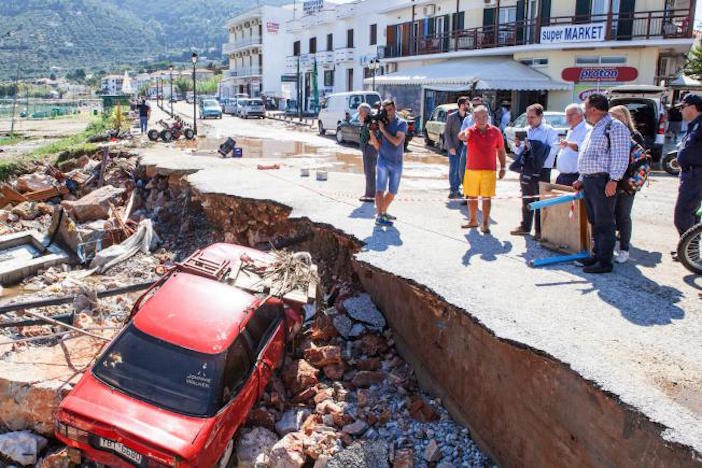 One American resident of the island— known throughout the world as the location where the film Mamma Mia was shot— has decided to take action through a disaster relief fund she set up on the crowdfunding site Indiegogo.
Jill Somer is the Associate Director of The Skopelos Foundation for the Arts and the Director of the Skopelos International Film Festival for Youth.
The Skopelos Foundation for the Arts is a non-profit arts organization that hosts university programs, workshops and artist residencies on the island of Skopelos, Greece The Foundation has been dedicated to support the community of Skopelos by inviting the local children and adults to learn different art mediums and filmmaking alongside the professionals.
Jill is an American that has lived in Skopelos for the past fifteen years and was married to a Greek that suddenly died in 2014. Despite being a widow and mother of her nine-year-old daughter Zoe, she decided to take action to help families in need on the island.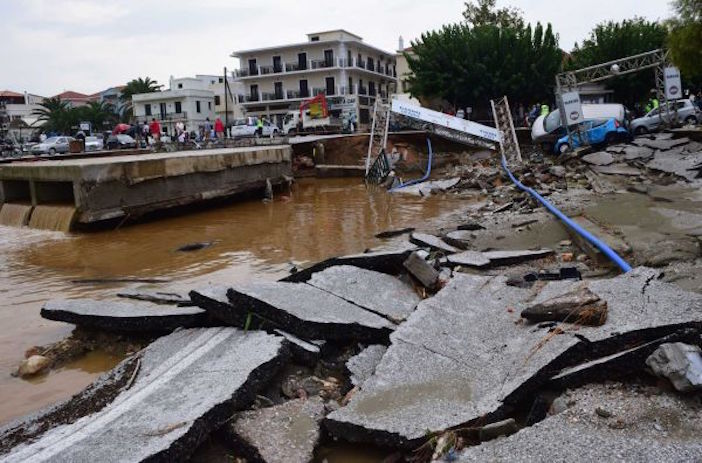 "I feel it is my duty to help this beautiful island that we are so lucky to live on," Jill said, adding that "These people are our friends, family, community and they need everyone's support. Especially now that they are already in a huge financial crisis. We have our doubts the government will be able to give much if anything to the people in the state that it is in."
Click here to donate to the Skopelos disaster relief fund.