Archaeologists from the Aristotle University of Thessaloniki have discovered a statue of Hercules estimated to be 2,000 years old in northern Greece.
Known for his super strength, Hercules is often depicted with a lion skin cloak over his arm and holding a club. The team of professors and students found each of these elements, albeit in fragments, allowing them to identify the statue as the son of Zeus.
The team found the statue among the ruins of a building dating back to the 8th or 9th century, the Greek Ministry of Culture and Sports said in an announcement. The statue itself was likely already hundreds of years old.
"We know from the sources as well as from the archaeological data that in Constantinople statues from the classical and Roman period adorned buildings and public spaces until the late Byzantine period," the ministry said in its statement.
The Aristotle University team found the artifact in Philippi, once a major ancient Greek city located outside the present-day port city of Kavala.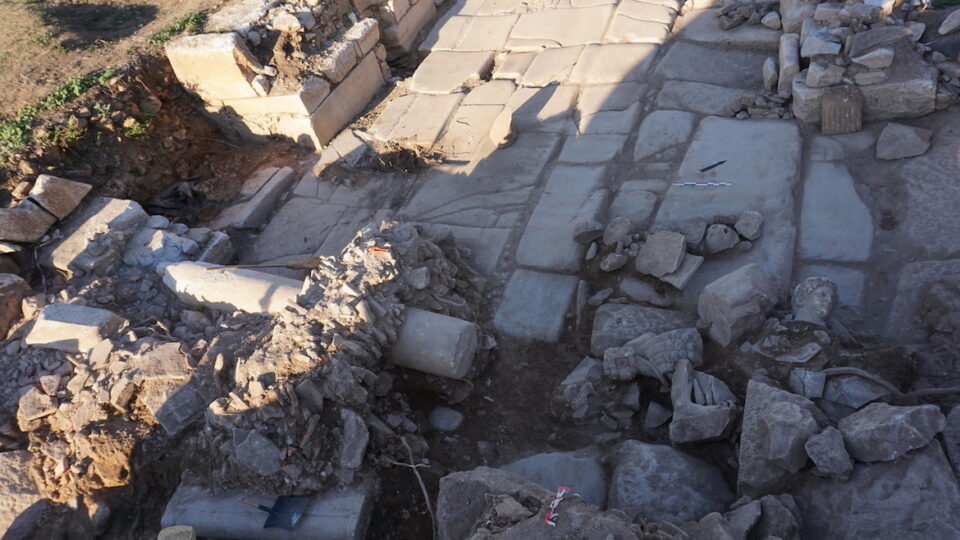 In 356 BCE, the city was conquered by King Philip II of Macedon (the father of Alexander the Great), who renamed it to Philippi. The city became an important center for gold mining for Macedonia and during the Roman period.
Philippi was likely abandoned during the 14th century after the Ottoman Empire conquered Greece. French traveler Pierre Belon noted such details in his texts from the 1540s which describe a ruinous state and the Turks quarrying the city for stone.
Photographs courtesy of the Greek Ministry of Culture and Sports
---
Is The Pappas Post worth $5 a month for all of the content you read? On any given month, we publish dozens of articles that educate, inform, entertain, inspire and enrich thousands who read The Pappas Post. I'm asking those who frequent the site to chip in and help keep the quality of our content high — and free. Click here and start your monthly or annual support today. If you choose to pay (a) $5/month or more or (b) $50/year or more then you will be able to browse our site completely ad-free!

Click here if you would like to subscribe to The Pappas Post Weekly News Update