More than 120 Athenian taxi drivers took part in a massive initiative organized by the Greek start up Taxibeat to gather clothes and other items for needy refugees in the Greek capital.
The numbers were staggering. Taxibeat's call to action on Facebook was shared almost 15,000 times and on the day of the campaign, more than 2,500 Taxibeat users clicked a button on their smart phones to call a Taxibeat driver to come to their home to pick up items they wanted to donate. The items gathered were enough to fill almost a dozen giant containers.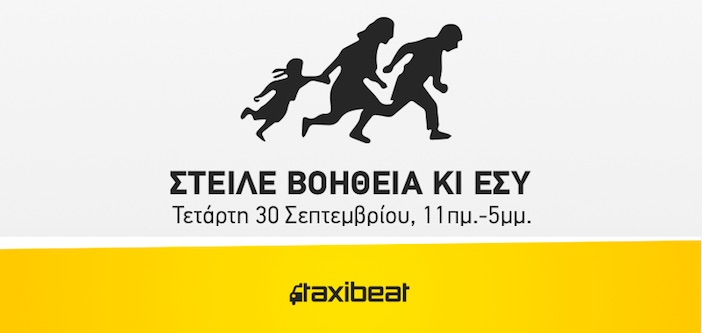 The initiative, the brainchild of Taxibeat and its founder Nick Drandakis, was a direct response to the massive humanitarian crisis unfolding on the streets of Athens and dozens of other Greek islands and towns, as waves of refugees pour across Greek land and sea borders.
Taxibeat is an app that smart phone users download and use to summon nearby taxis. Because the application allows you to store a credit card number, the transaction is handled electronically which means users don't have to carry cash. Furthermore, it maps your journey and also provides you with an electronic receipt and detailed account of your ride.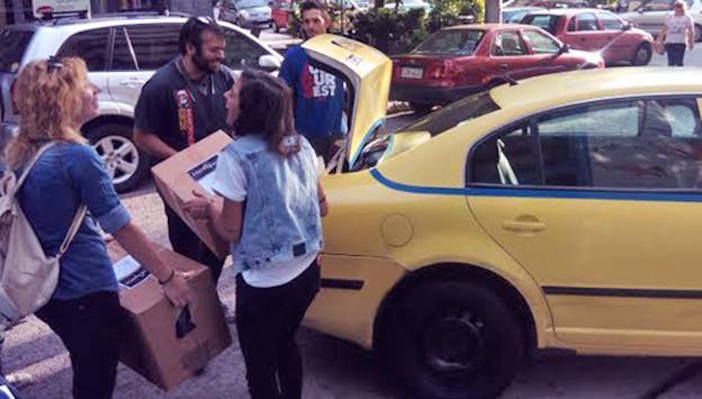 The initiative by Taxibeat was in partnership with MetaAction, a Greek non-profit that is assisting refugees in the city center with food, medical support and other forms of aid.
On Wednesday, September 30th between the hours of 11am and 5pm, Taxibeat users were given the opportunity to summon a taxi to their home via the Taxibeat app. Volunteer drivers came and with the help of volunteers— hundreds of them who were riding in the taxi with the driver— picked up clothing, diapers, food and other items donated by thousands of Athenians.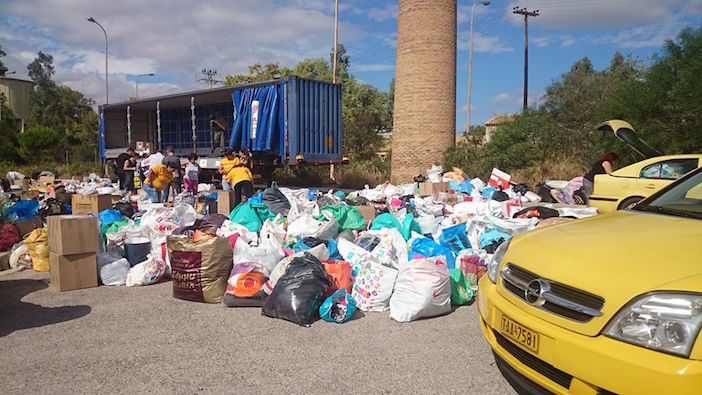 In crisis ridden Greece and with taxi drivers themselves feeling the burden of less cash flowing in Greek consumers' pocketbooks, it's telling to the will of the drivers who agreed to lose a day's work to support the efforts of an organization handling the refugee crisis.