Here'e our latest list— the craziest, zaniest fans of Team Greece. Most of the images come from Greece's 2004 European Cup matches. We threw in one banner— no doubt made by Greek fans— just for a laugh. What will you be wearing when Greece takes the soccer field in Brazil? BTW, our favorites are the last two!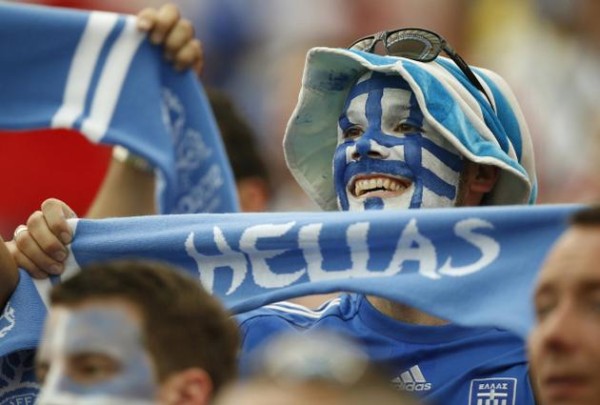 1. Just a few extra crosses on the face, but who's counting?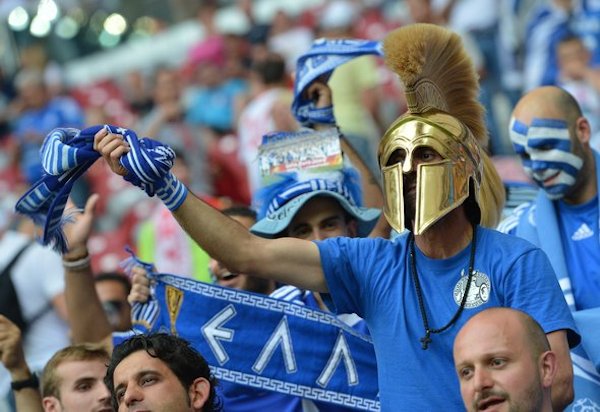 2. IS THIS SPARTA?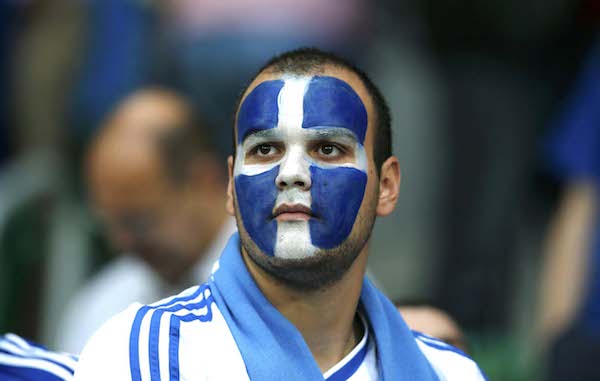 3. Now we're talking… Great make up!
4. THIS IS SPARTA!!
5. Just had to throw this one in… Take that, Europeans!
6. Buy One Get One Free on the glasses?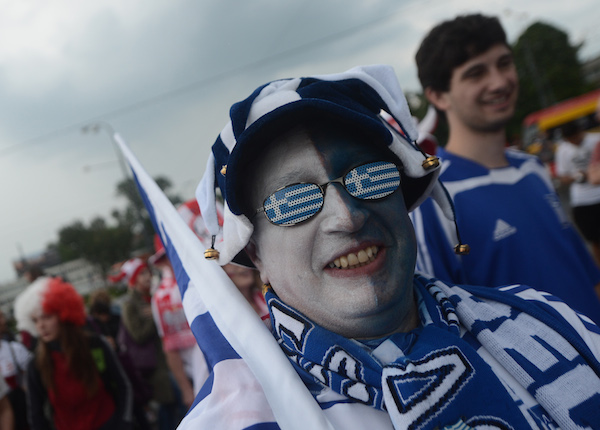 7. Ok… she creeps me out a bit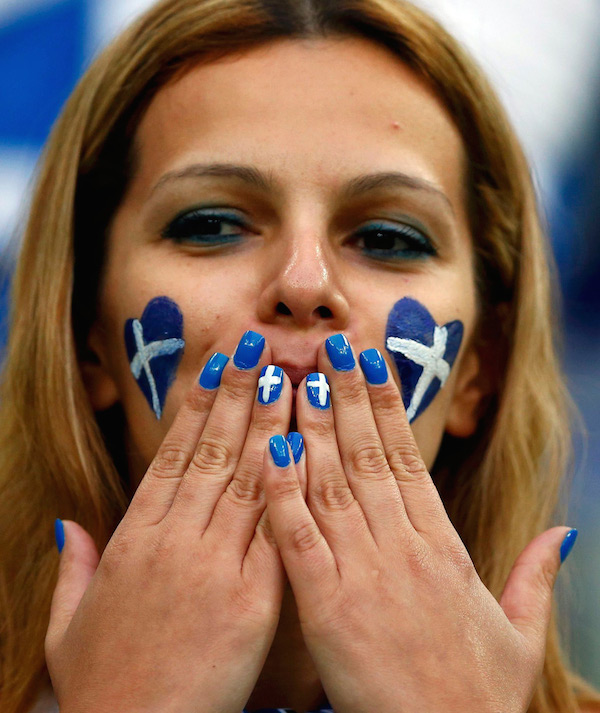 8. Filakia!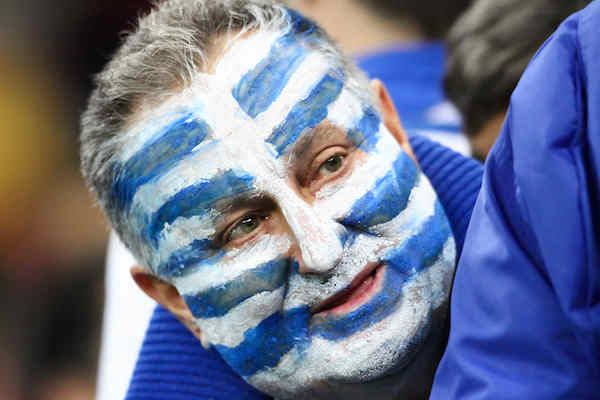 9. This guy could use a make up consultant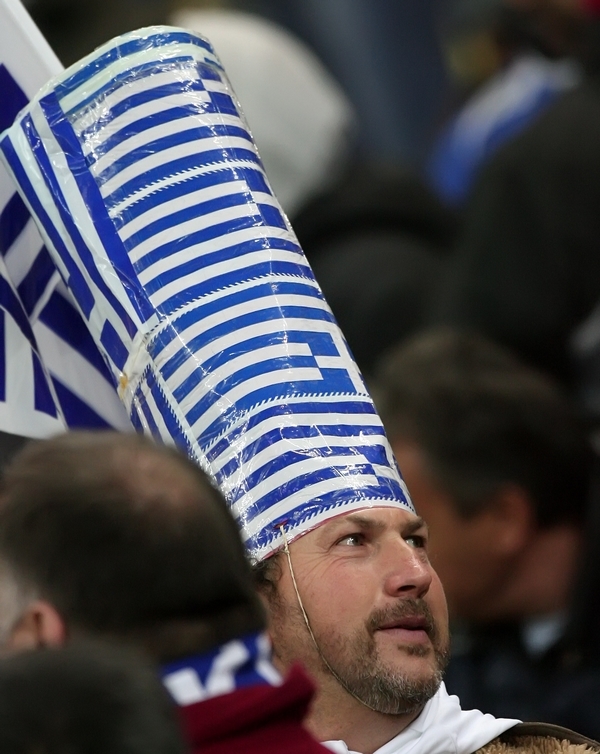 10. The mad hatter– or Chef Greek?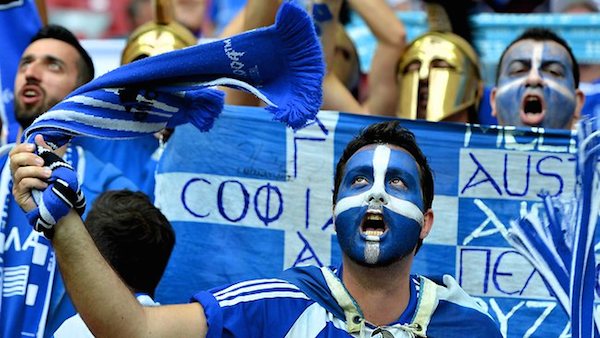 11. Hellas Ole!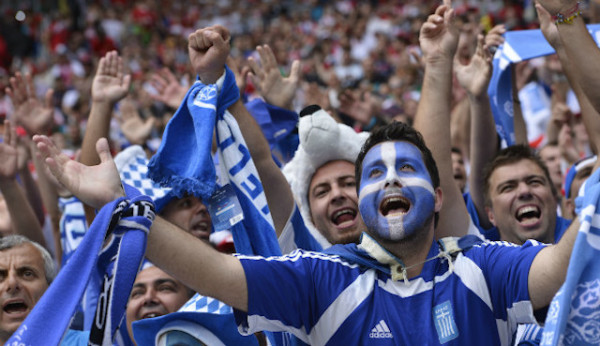 12. Praise Jesus!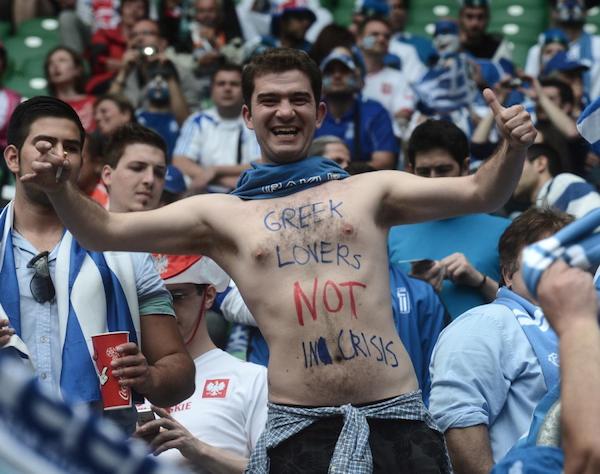 13. This guy get's an "A" for the message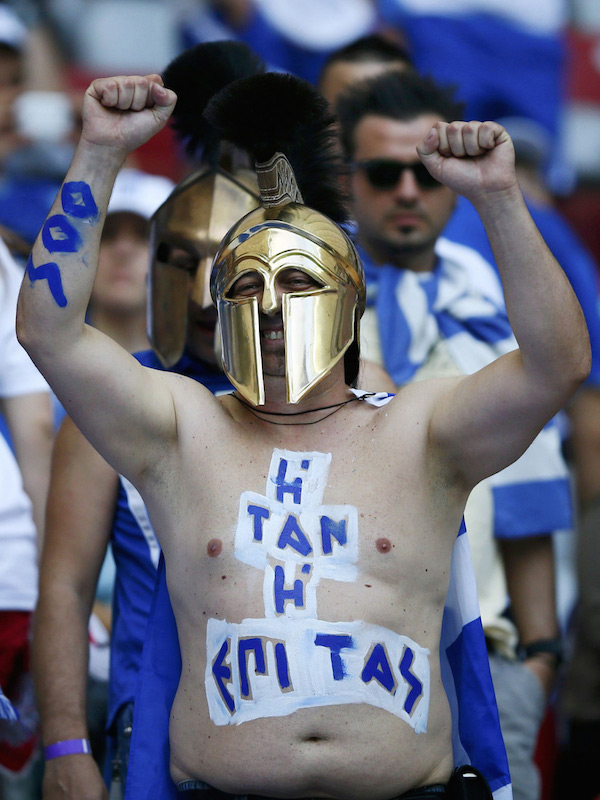 14. And our favorite…