In an effort to help Greece secure its sea borders, the European Union has lended the nation a blimp to monitor migrant trafficking across the Aegean.
The blimp came from the EU border monitoring agency Frontex and has been put into use by the Greek Coast Guard following its initial beta test on July 30.
The 35-meter airship is owned by a German company named IN-Innovative Navigation GmbH and costs an estimated $538,500. It is equipped with radar and a thermal camera and can fly as high as 3,200 feet.
Greece's coast guard will have access to the device through late August and are using it for 24-hour surveillance of the country's maritime border with Turkey — particularly around the island of Samos.
The airship will supposedly help detect when traffickers leave the Turkish coast, allowing the Greek Coast Guard to alert Turkish officials.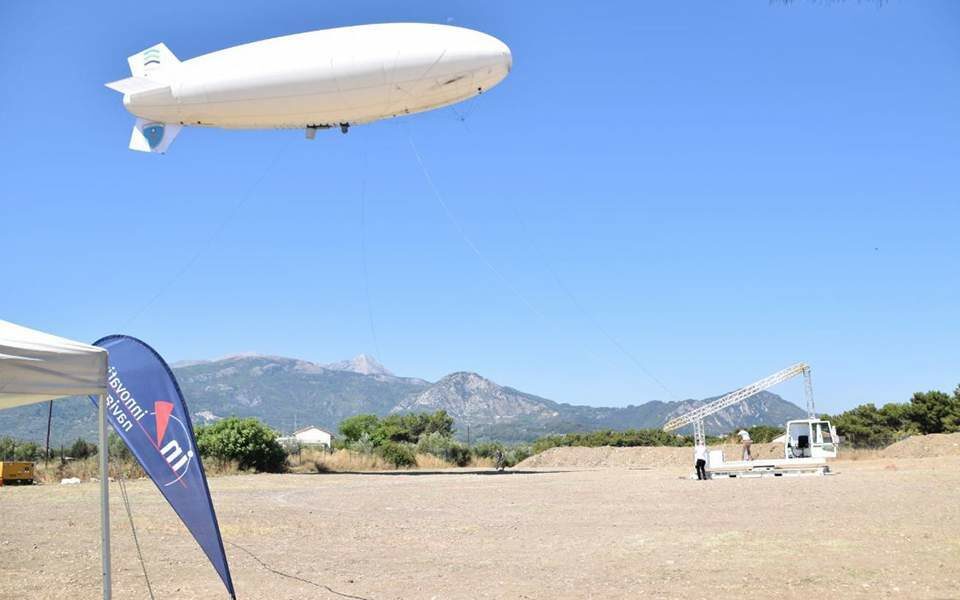 Samos received tens of thousands of migrants during the peak of the refugee crisis in 2015 and continues to house thousands who remain stuck on the island waiting to be granted asylum in other European countries.
The New Yorker reported in June that the island's largest refugee camp currently accommodates 4,000 in a space designed for approximately 650.
"Inside a barbed-wire fence, people inhabit filthy trailers with windows broken by police raids," the report says. "Outside the camp, in an area known as the Jungle, migrants cluster in the trees in squalid collections of tents, shacks and tarpaulins tied to branches."
According to the UNCHR, 22,401 migrants have arrived in Greece by sea in 2019.
---
Is The Pappas Post worth $5 a month for all of the content you read? On any given month, we publish dozens of articles that educate, inform, entertain, inspire and enrich thousands who read The Pappas Post. I'm asking those who frequent the site to chip in and help keep the quality of our content high — and free. Click here and start your monthly or annual support today. If you choose to pay (a) $5/month or more or (b) $50/year or more then you will be able to browse our site completely ad-free!

Click here if you would like to subscribe to The Pappas Post Weekly News Update