The Greece-based FeLe Mastic Skincare has launched a new face wash with a natural resin that locals have been cultivating on a Greek island for centuries.
The company's new product is handmade in Chios and channels the power of mastiha or mastic, a resin produced in "tears" or droplets. Chians have used mastiha for various purposes including in food, drinks and to treat medical ailments.
"Mastic has the potential to really change the skincare industry and create a name for itself for the benefits it provides," FeLe Founder Stefanos Dolomas tells The Pappas Post.
Mastic can notably improve skin health by reducing the appearance of pores, controlling the excretion of sebum, refining and clearing the skin, soothing irritated skin, eliminating comedones and microcysts, as well as reducing shine thus providing a smoother looking skin.
FeLe launched in 2019 with a Mastic Lip Balm which sold out, leading consumers to ask Dolomas when the next product would release — with a specific request.
"A majority [of our customers] mentioned that they would love for us to bring a face cleanser to market," the founder says. "So we listened to our supporters, rearranged our product roadmap and here we are with the all-new product."
FeLe's Mastic Face Cleanser is now available for purchase and can be shipped anywhere in the world.
Dolomas says the response to his company's products has been "overwhelmingly positive" thus far.
"What has been more surprising is that our customer base is so diverse and not heavily Greek-oriented as one might expect from being a Greek brand," he says. "From the U.S. to Australia, Canada and Austria, and a handful of other countries around the world, we have come in contact with so many amazing people which makes us proud because we want to be a brand for all."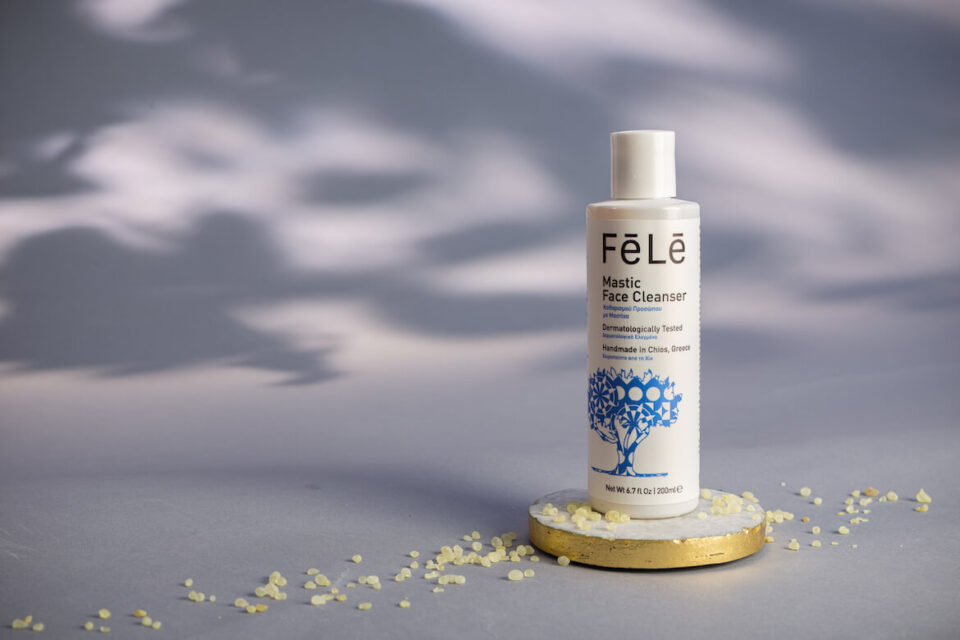 The company has pledged to donate $2 of every bottle sold to the New York-based Greek America Foundation, a non-profit organization founded to promote, preserve and perpetuate Greek culture, history and ideals in North America.
Funds raised from FeLe's campaign will benefit the foundation's annual Greek America Corps volunteer program in Chios. The program sends young adults from the United States and Canada to help disenfranchised and at-risk children on the island.
"We could not be more proud to be supporting the Greek America Foundation," Dolomas says. "We would encourage all to dive further into their work to see the amazing impact they are having across Greece."
Click here for more information about FeLe and the Mastic Face Cleanser.
---
Is The Pappas Post worth $5 a month for all of the content you read? On any given month, we publish dozens of articles that educate, inform, entertain, inspire and enrich thousands who read The Pappas Post. I'm asking those who frequent the site to chip in and help keep the quality of our content high — and free. Click here and start your monthly or annual support today. If you choose to pay (a) $5/month or more or (b) $50/year or more then you will be able to browse our site completely ad-free!

Click here if you would like to subscribe to The Pappas Post Weekly News Update