Greece and Israel signed an agreement to ease travel restrictions for Israeli nationals traveling to Greece with proof of COVID-19 vaccination, a move Athens hopes will support its bid to other nations to use vaccination certificates to support its tourism sector.
Greek Prime Minister Kyriakos Mitsotakis has pushed the idea of using standardized certificates showing foreign travelers have received an inoculation as a method of opening up international travel in time for the upcoming summer season.
"We need to facilitate travelers once they provide easy proof of vaccination and this is what we intend to do with Israel," he said at a live-streamed joint news conference with Israeli Prime Minister Benjamin Netanyahu in Jerusalem.
Israel has been a global leader in vaccinations, with more than a third of its population receiving the Pfizer Inc-BioNTech shot at numbers equalling 250,000 people per day.
Despite its success amongst its own citizens, Netanyahu has been criticized for not implementing a vaccination plan in the its military-controlled areas in the West Bank and Gaza.
Some 75% of citizens over the age of 60 have been inoculated so far, including Palestinian (or "Arab Israeli") citizens of Israel and East Jerusalem, and Israelis living in West Bank settlements.
Not included, however, are more than 4.5 million Palestinians living under Israel's direct or indirect military control in the West Bank and Gaza.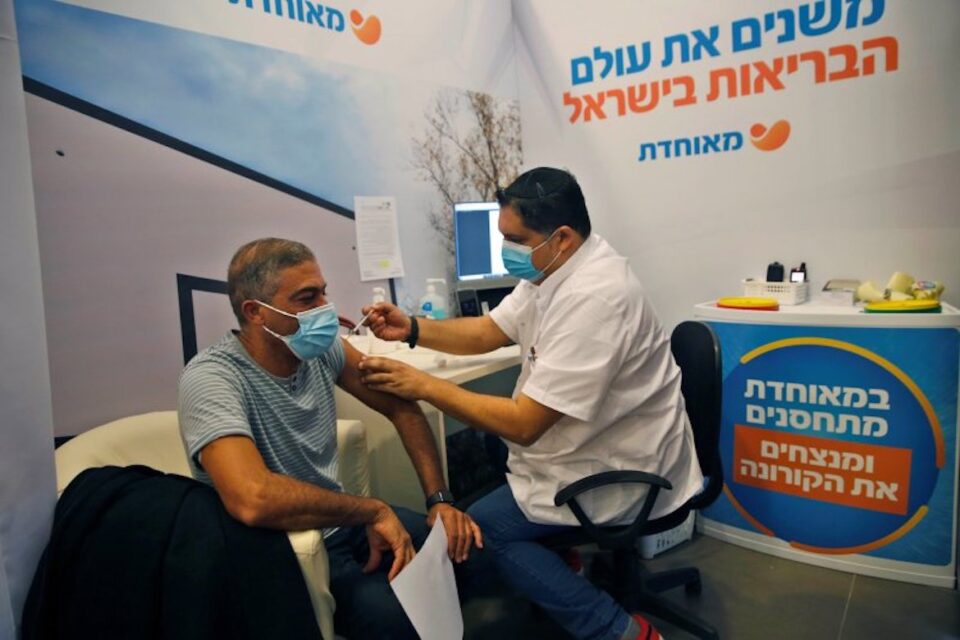 Mitsotakis said Israel's rapid vaccine campaign suggested that the agreement could lead to similar accords with other countries, allowing tourists to visit without additional restrictions, including mandatory quarantining.
"I expect what we will be doing with Israel to be a trial run for what we can do with other countries," he said, adding that he expected a gradual suppression of COVID-19 in the months ahead to release considerable pent-up demand for travel.
Watch the complete joint press conference
---
Is The Pappas Post worth $5 a month for all of the content you read? On any given month, we publish dozens of articles that educate, inform, entertain, inspire and enrich thousands who read The Pappas Post. I'm asking those who frequent the site to chip in and help keep the quality of our content high — and free. Click here and start your monthly or annual support today. If you choose to pay (a) $5/month or more or (b) $50/year or more then you will be able to browse our site completely ad-free!

Click here if you would like to subscribe to The Pappas Post Weekly News Update