Various Greek islands near the coast of Turkey are once again facing systematic stress due to overcrowding from a recent re-surge in refugee and migrant arrivals, according to Associated Press reports.
As of late August, arrival rates reached the highest level since the European Union's migration crackdown in 2016 — when Lesvos and nearby islands functioned as a physical barrier to Europe's mainland equipped with camps, international coast guard patrols and new restrictive travel rules.
In 2018, the Greek government had relaxed said rules to alleviate camp overcrowding and calm tempers among affected islanders. Officials ferried thousands of asylum-seekers to the mainland, adding to the state-run network of refugee camps.
But conditions on the islands continue to worsen and thousands of migrants continue to flee war and poverty.
The Moria refugee camp on Lesvos — Greece's third-largest island — is designed to house 3,000 people but in reality accommodates 12,000. The spike in arrivals has strained Greek-Turkish ties, which have already been tested by tensions over natural gas drilling rights in the eastern Mediterranean — among various other disputes.
Officials closed the camp to new arrivals over the weekend amid government promises to transfer thousands of migrants to the Greek mainland.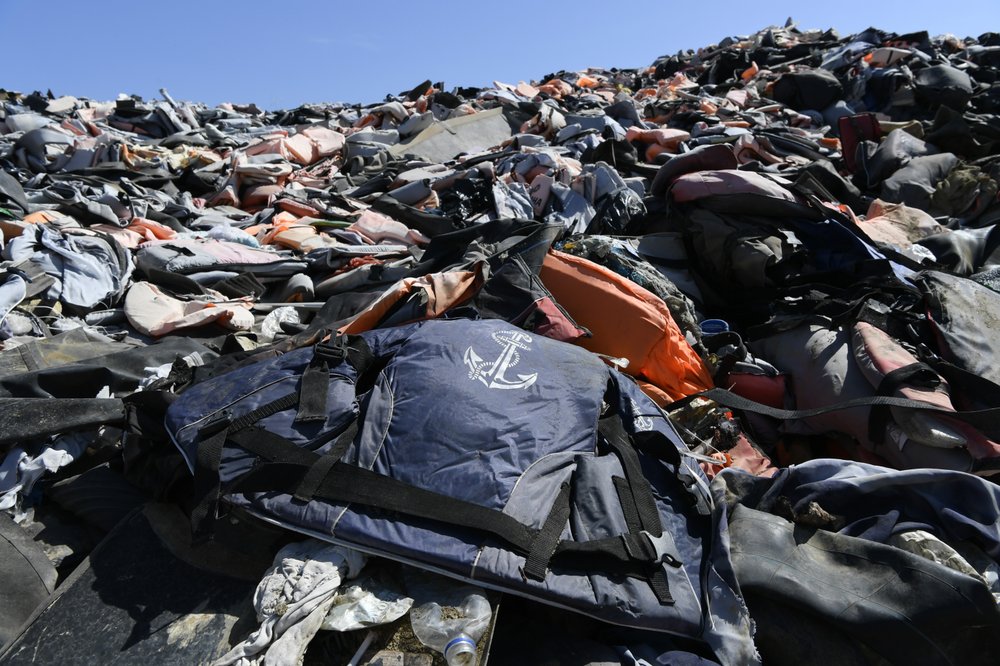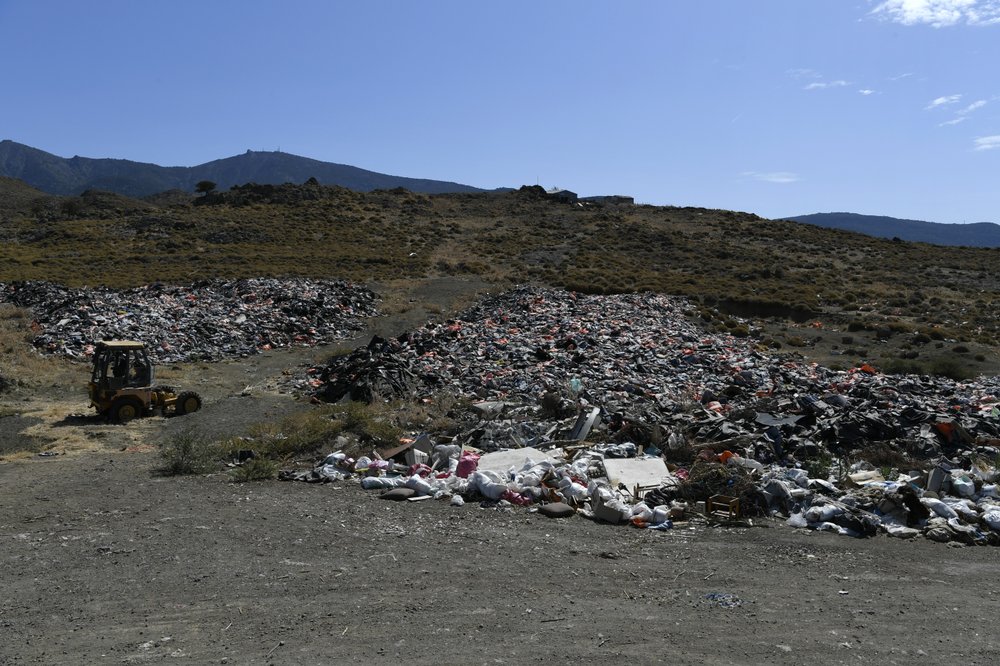 Because of its flat northern coastline and seafront lights of the international airport, Lesvos island has long been a hot target for traffickers bringing flimsy rafts of migrants from Turkey's coast.
At the height of the crisis in 2015, as wars raged in Syria and Iraq, 211,000 migrants made the eight-mile crossing in one month.
NATO deployed ships in the eastern Aegean Sea in 2016 and the number of monthly arrivals on Lesvos decreased to 3,080 by September of that year. Since then, that number has remained relatively stable, according to the UN refugee agency, UNHCR.
But arrival rates spiked again this summer, with September's numbers reaching nearly 8,000 — making Lesvos once again Europe's most crowded entry point.
In an interview with the Associated Press, Constantinos Moutzouris, regional governor of the North Aegean islands, said that the situation on the island has escalated out of control.
"About one in every six people on [Lesvos] got here by illegal means and the situation has become untenable," Moutzouris said. "We are asking for the evacuation of the islands and for a number to remain that is proportionate to the population."
---
Is The Pappas Post worth $5 a month for all of the content you read? On any given month, we publish dozens of articles that educate, inform, entertain, inspire and enrich thousands who read The Pappas Post. I'm asking those who frequent the site to chip in and help keep the quality of our content high — and free. Click here and start your monthly or annual support today. If you choose to pay (a) $5/month or more or (b) $50/year or more then you will be able to browse our site completely ad-free!

Click here if you would like to subscribe to The Pappas Post Weekly News Update