A team of specialists and archivists have launched an initiative to create a public collection of Greek music and related materials produced in the United States — and they are requesting the public's help.
The initiative, known as the Greek Music in America Archives Project, requires up to 2,000 items including analog discs, audiotapes, piano rolls, cylinders and associated ephemera such as record catalogs, sheet music or images. 
See below for the full list of specific items requested
Such materials will complete the project's end goal — to establish a physical collection and database of commercially released Greek music recorded in America — or recorded by American companies in Greece — from 1896 to 1985.
The recordings encompass traditional music from throughout Greece — as well emerging urban genres, stylistic changes, social commentary and reflections of the daily lives of Greek immigrants in America.
Led by project director Tina Bucuvalas, the Greek Music in America Archives Project received a $35,000 grant from the Washington DC-based National Endowment for the Arts in June 2019.
The project falls under the auspices of the Tarpon Springs-based Florida Cultural Resources, Inc. and Indiana University's Archives of Traditional Music — which will house the collection following its completion.
Bucuvalas said that, at this time, there is "no other comprehensive and publicly accessible collection" of Greek music recordings.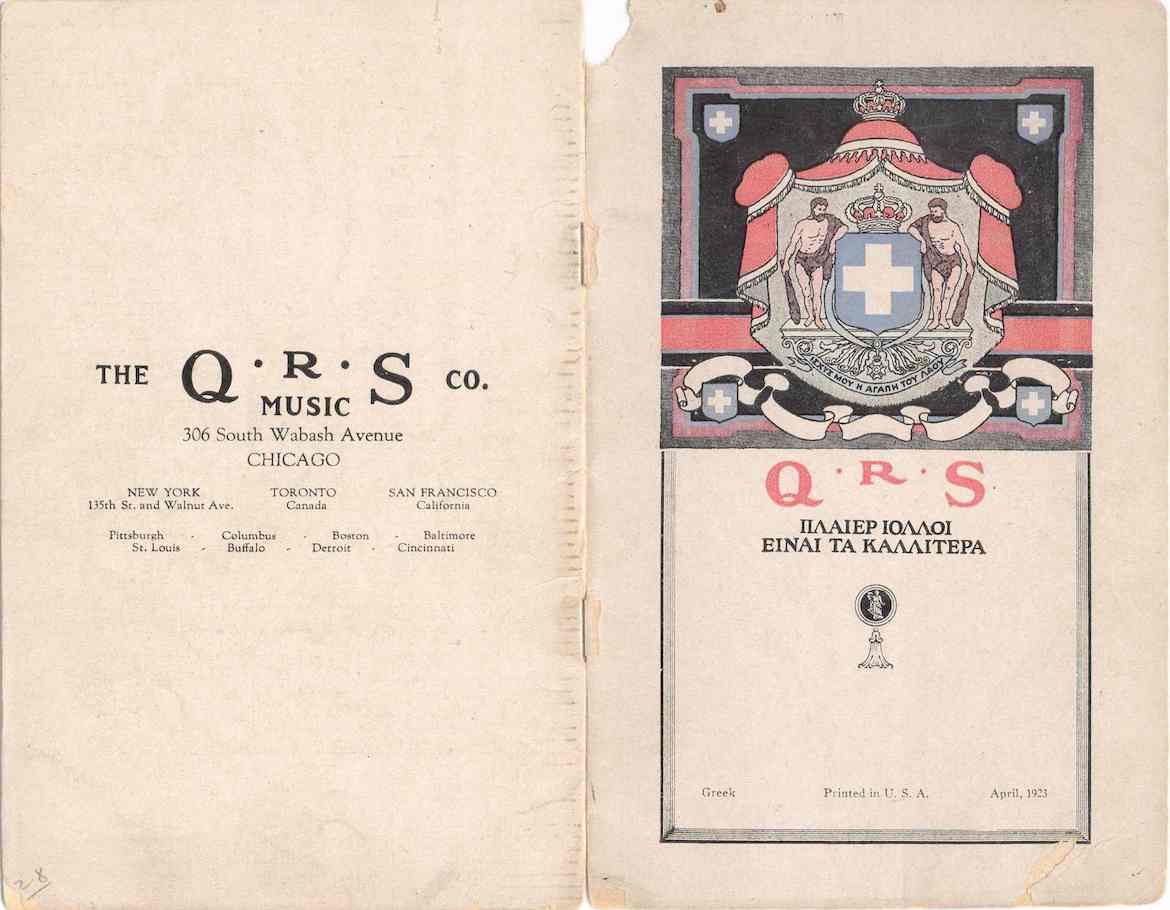 The Greek Music in America Archives Project has acquired approximately 1,000 items — primarily 78rpm recordings — as well as sheet music and record catalogs. But the team needs 1,000 additional items to complete the collection. 
Bucuvalas said that scholars in Greece have already expressed "strong interest" in the collection, which would provide them with more knowledge of Greek music in the diaspora. 
"People of all ages and backgrounds will benefit from the increased knowledge about the history and development of Greek music in America," she said. "But for some there will be greater benefits."
The Greek diaspora brought with them the many permutations of music in Greece. From 1896 to 1942, more than 1,000 analog discs and other media with Greek recordings appeared in the US on labels large and small — and thousands more have appeared since.
"Music was one of the most prized and enduring creations of the diaspora, and an important element for most social occasions," Bucuvalas said. "Greek music generated in the US continues to have an enduring influence on the musical culture of Greece and other diaspora communities."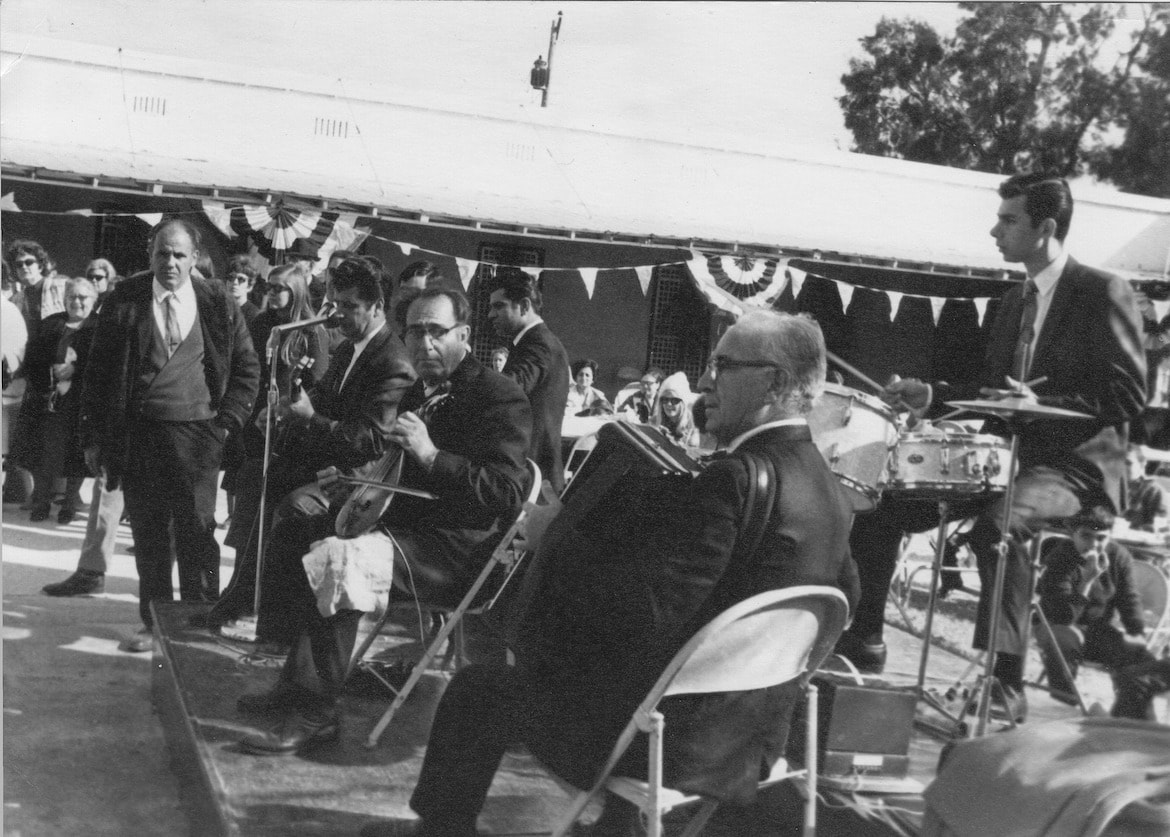 Items needed for the project include the following:
Early recordings of traditional and popular music
Kyria Koula
Sotirios Stassinopoulos
Marika and Gus Papagikas
John Kiriakatis
Alexis Zoumbas
Kostas Papadakis aka Naftis
Zembillas and Maillis (early Grecophon 78rpm recordings)
Early rebetika
Kostas Dousas
Kostas Besos aka A. Kostis
Manolis Karapiperis
Jack Gregory (78rpm – Athena Recordings, New York, NY)
Early Greek vocalists
George Helmis
Marius Lyberopoulos
Greek orchestras
Lucianos Cavadias
Diomidous Avlonitis aka Don Avlon
Record companies
Greek National Opera Company Records, New York
Greek Record Company, Chicago
Okeh 12″ records – 82500 Series
Columbia "E" Series
Arion Records from New York
Independent Greek labels
A.H. Records (LPs and 45s)
Athens Recording Company, Chicago, IL (45s)
PAS Records (45s)
PSP Record Company, New York, NY (LPs, 45s)
Greek Orthodox Church Music from throughout the US
To donate and send any of the above items or for more information on items needed, please contact Project Music Specialist Meletios Pouliopoulos via email — meletios@greekculturalresources.org — or phone — +1 (603) 502-9425.
** Featured photo at top of article: Pan-Hellenic Mandolinata. Ipswich, Massachusetts. Late 1940. Left to right: James George/mandolin; Spiros Aloupis/banjo and mandolin; Fotis Sotiropoulos/ mandolin; William Kokoras/accordion; Arthur Sotis/guitar; Andrew Giannakakis/drums. (Courtesy / Meletios Pouliopoulos)
---
Is The Pappas Post worth $5 a month for all of the content you read? On any given month, we publish dozens of articles that educate, inform, entertain, inspire and enrich thousands who read The Pappas Post. I'm asking those who frequent the site to chip in and help keep the quality of our content high — and free. Click here and start your monthly or annual support today. If you choose to pay (a) $5/month or more or (b) $50/year or more then you will be able to browse our site completely ad-free!

Click here if you would like to subscribe to The Pappas Post Weekly News Update