On the tiny Greek island of Tilos, with no more than thirty-five square miles with a few hundred permanent residents, a group of volunteers has received and cared for more than 5,500 refugees– mostly Syrians, arriving on its hospitable shores.
Elena Pissa, a local shopkeeper who spends her summers on the island running a tourist shop is coordinating the efforts. She explained the superhuman efforts by a handful of people that have achieved remarkable results.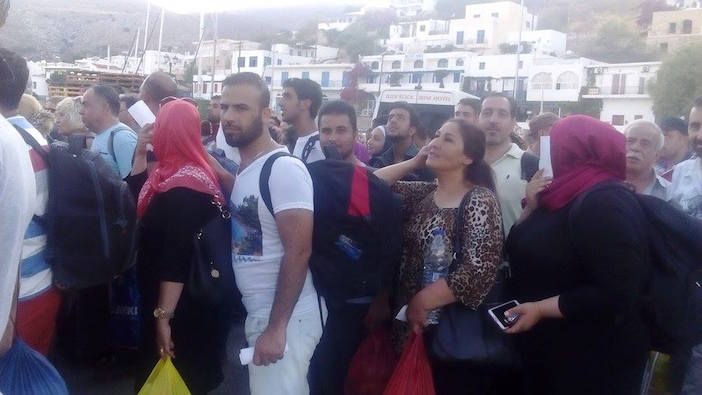 The locals– all volunteers– mobilize when a dinghy arrives, usually on a remote beach. Nikos Christofis, with his own inflatable boat and using his own money for fuel, rushes to the scene with water. A member of the police accompanies him to tend to any immediate needs of the refugees. The island's vice mayor, Andreas Filipou, has been present at all refugee pick up operations.
TILOS VOLUNTEERS ARRIVE TO PICK UP REFUGEES WHERE THEY ARE DROPPED OFF BY SMUGGLERS
They are immediately brought to the main port town where the registration process begins and where refugees are given dry clothes and food, and often times a hug.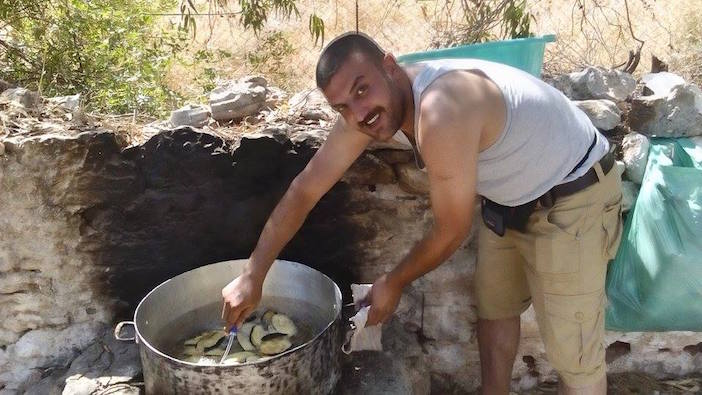 The volunteer group has prepared and distributed more than 10,000 hot meals to refugees in the past year, alone, coordinated by a single cook, Nikitas Morfopos, and served by volunteers, like Karen and Charlie Graham– British expats who are permanent residents of the island, often in the dark of night since there is no electricity.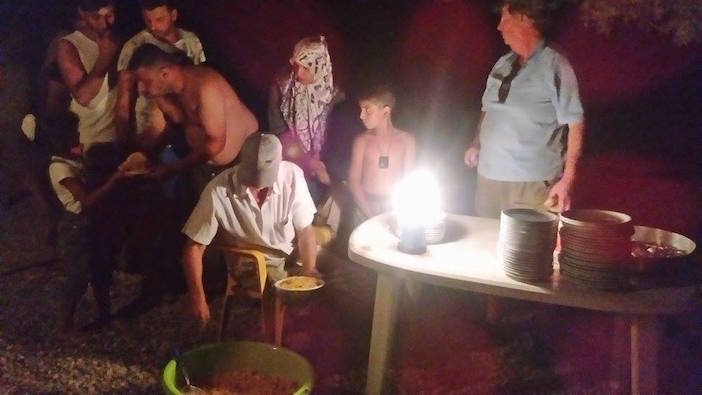 For a year, they were using the land surrounding a monastery but had to leave in July of 2015 when the church closed the monastery.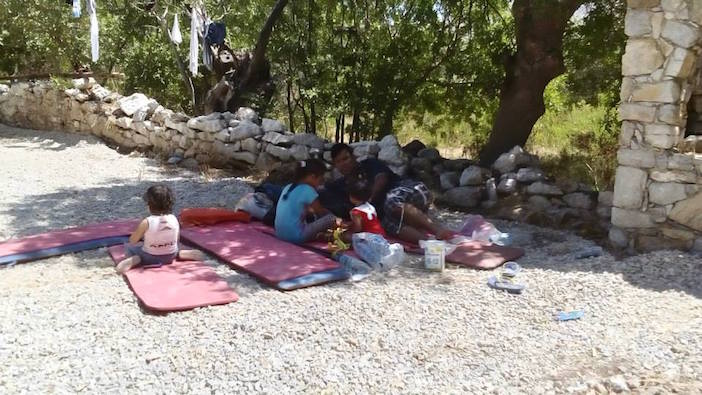 They relocated to an abandoned military base where they made the best use of deplorable conditions. There are no functioning toilets and no electricity and the area where the refugees were kept isn't protected from the sun and elements.
Despite these adversities, the Tilos volunteers created a hospitable environment for the few days the refugees stayed on their island, waiting to secure a ticket on the infrequent ferry boat service that connects the island with the mainland.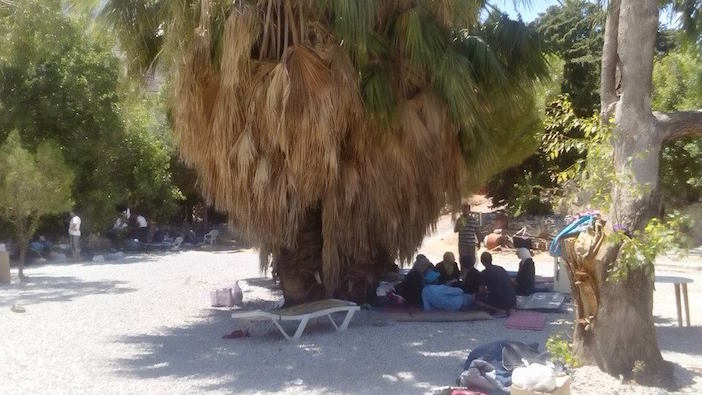 The volunteer group is now hoping to raise the necessary funds to refurbish the abandoned military base and make it a permanent facility that can serve the needs of arriving refugees.
Plans include better plumbing, electricity, a safe play area for young children and more space for temporary beds. The group has the full support of the island's mayor, Maria Kamma, although no funds are available to implement these projects, estimated to be around €5000 to €7000 in total.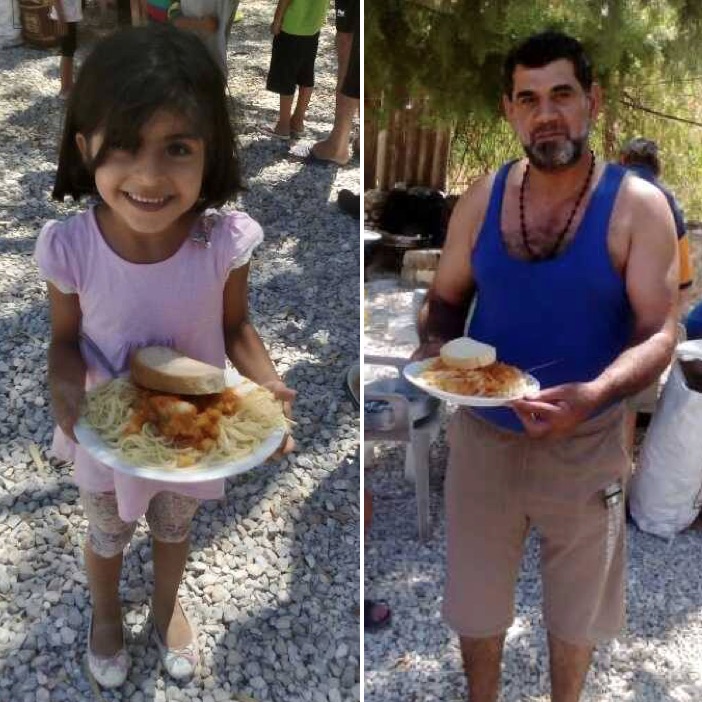 The Pappas Post has recently embarked on a fundraising endeavor to "support those supporting the refugees." There are dozens of people and organizations throughout Greece who, although facing their own financial and economic stress, are involved in superhuman endeavors to help those arriving in Greece en route to other European countries. Please consider sharing and/or supporting this campaign. Click here to donate and see the campaign details.