Picture a tiny jewelry workshop in Athens where a dozen silversmiths sit, painstakingly etching and molding designs day by day. These individually handcrafted pieces are eventually sent to the United States where they appear in the glitzy showcases of swanky shops like Neiman Marcus. Eventually the rings and cufflinks, the pendants and cuffs end up on celebrities like Oprah Winfrey, Brad Pitt and rock stars like Keith Richards and others.
This is Konstantino– perhaps Greece's most successful jewelry export ever, with millions of dollars in annual sales and countless appearances on celebrities and Hollywood red carpets, alike.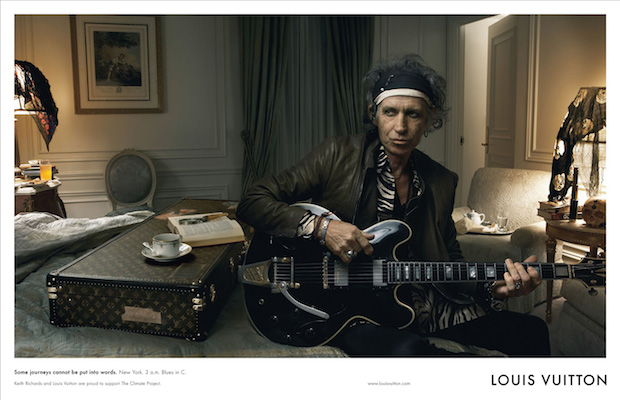 Winfrey wore one of his cuffs when she interviewed Tom Cruise a few years ago and Keith Richards sported his favorite Konstantino bracelet when he did a photo shoot by Annie Leibowitz for Louis Vuitton.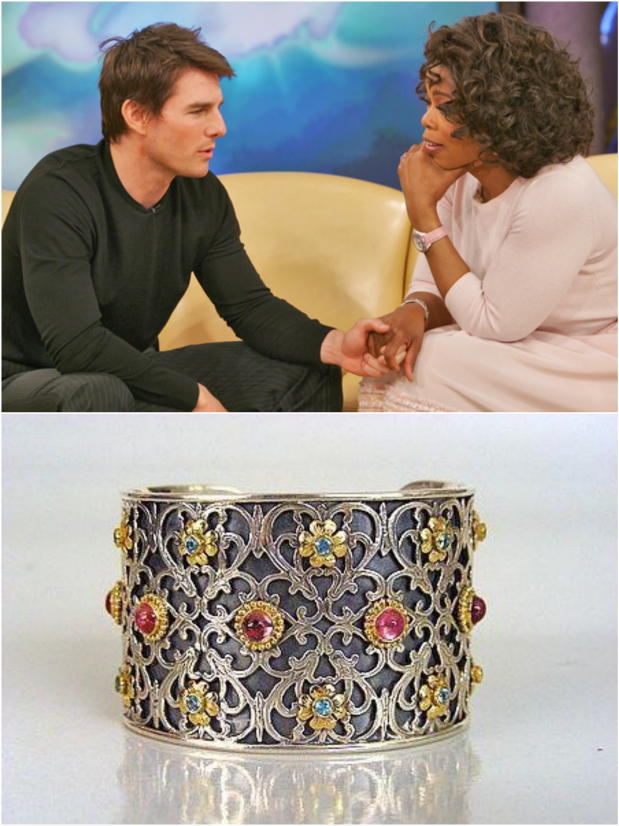 Over the past twenty years, Konstantino has become a mainstay on Hollywood red carpets— but also on thousands of fans from coast to coast who flock to meet the gregarious designer during his annual tours and trunk shows and snatch his one-of-a-kind and handmade Greek inspired treasures.
This year, marking his 20th anniversary in the United States, he's planning a special tour that will include personal appearances and trunk shows at various department stores throughout the nation.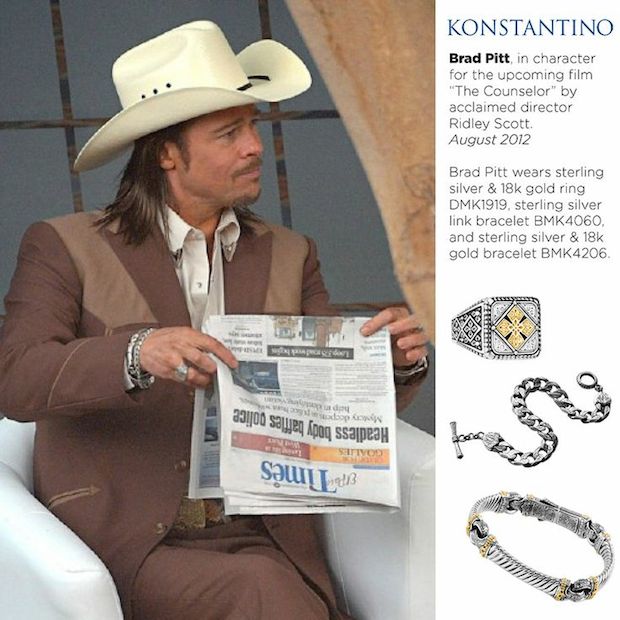 Konstantinos Sioulas, the designer and inspiration behind the brand makes no fuss about his origins. He often opens his remarks at trunk shows by letting people know that he was privileged to be born in the most beautiful country in the world and through his jewelry designs, he expresses Greece's beauty, history and culture.
Many of his collections are inspired by Ancient Greek and Byzantine history. Others draw from classical gods and goddesses, architectural components and heroes from Greek literature. All of his pieces are made from sterling silver, 18k. gold and precious stones.
In addition to Neiman Marcus and Nordstom, Konstantino is also available in shops in Greece bearing his name on the islands of Mykonos, Hydra and in the lama neighborhood in Athens.
[youtube id="w6Ucduoew0w" width="600″ height="350″]