This summer I had the privilege and honor of visiting Kivotos Tou Kosmou — the Ark of the World — a wonderful charity in Greece founded by Father Antonios Papanikolaou when he realized the grave problems plaguing abandoned children in Greece, as well as children who are abused at home and need a safe, loving environment to heal — and grow up as kids. 
Kivotos has numerous facilities throughout Greece. I visited the Athens and Chios facilities, where hundreds of kids are raised in a loving, Christ-centered environment.
In Chios, I met Fr. Antonios and his team and discussed long-term collaborations to provide regular trans-Atlantic support to this charity that receives no support from the government.
I heard the story of a mother who was on a train with her five children (aged 3 to 11) and without warning, just like that, got off the train and abandoned all five kids. These kids ended up at Kivotos.
I also heard the story of a young teenager named Giannis (yes, that Giannis!) who used to come to the Kivotos soup kitchen in Athens for lunch after being out all day selling CDs on the street as a teenager.
I heard another story of a toddler who was left abandoned on the doorstep of the building and was raised and nurtured inside the warmth and love of "the ark" as it's called in English. Today, that youngster is a young adult who is volunteering and helping to provide comfort and love to the hundreds of children under the care of the Ark of the World.
Not just an "orphanage," the Kivotos centers help the kids heal, while obtaining critical skills that will help them later in life. The charity is continuously ranked as one of the best in the world by various ranking bodies, and its founder Fr. Antonios even won the 2018 European Citizen award — one of the continent's most prestigious awards.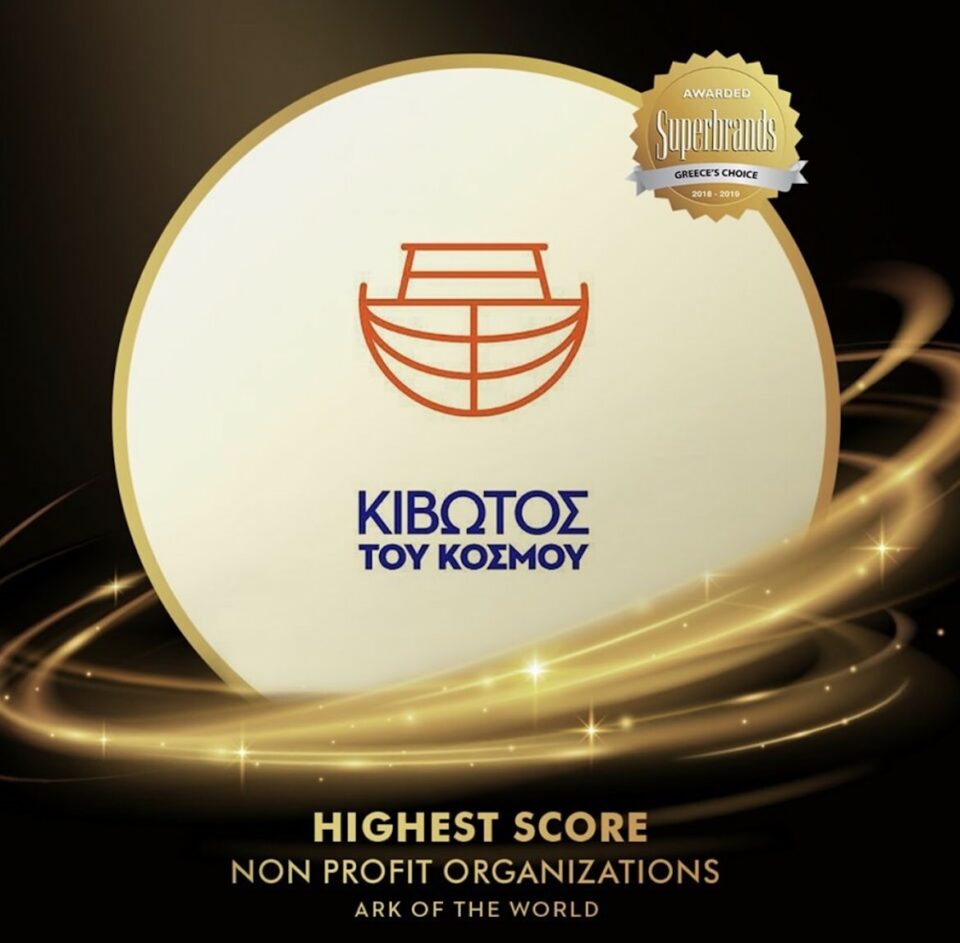 Kivotos is one of six children's charities that the non-profit organization I founded — the Greek America Foundation — is supporting through our #ChildrenOfGreece fundraising campaign. Together with the foundation's chairman of the board, Manos Sifakis, I presented a $5000 check to Kivotos in July. The check included a $1000 gift from an Ohio teenager named Marina Tsirambidis who donated the money from her high school graduation party.
In her note, Marina expressed her interest to live the ideals of both her Greek heritage and her Orthodox Christian faith and visit Kivotos next summer with her family to lend a few hours of their days in Greece volunteering.
With Kivotos' leadership we also discussed expanding the Greek America Foundation's existing volunteer program — which for two years has provided life-changing experiences for young adults from North America.
Specifically, we discussed the possibility of sending a team of 18-25 year olds every summer to the various Kivotos facilities to support the staff and work with the children. 
How can you help?
(1) Consider supporting the charity with a donation to the Greek America Foundation's Project Hope for Greece campaign, or better yet, consider donating your birthday and helping the Foundation raise money via your own social networks. We've created an easy step by step guide how to donate your birthday on Facebook.
(2) Organize a Kivotos fundraiser in your community. We can help you plan it. Email us today if you're interested.
(3) Consider sponsoring a volunteer next summer at Kivotos. The volunteer program for young people is funded by the generosity of people throughout the continent who see the value of educating and inspiring our young people to serve Greece. Each North American student costs approximately $3200 for most expenses for a month of volunteering. Email us today if you're interested.
(4) Join the Greek America Foundation email list to stay in touch and learn about our volunteer program and other activities.
---
Is The Pappas Post worth $5 a month for all of the content you read? On any given month, we publish dozens of articles that educate, inform, entertain, inspire and enrich thousands who read The Pappas Post. I'm asking those who frequent the site to chip in and help keep the quality of our content high — and free. Click here and start your monthly or annual support today. If you choose to pay (a) $5/month or more or (b) $50/year or more then you will be able to browse our site completely ad-free!

Click here if you would like to subscribe to The Pappas Post Weekly News Update