A skull bone discovered in a cave in southern Greece is believed to be the oldest Homo sapiens fossil ever discovered in Europe, according to numerous reports.
The broken skull, which dates back at least 210,000 years, is also believed to be the oldest human fossil ever discovered outside of Africa, according to a study published July 10 in the journal Nature.
Archaeologists found the skull in the Apidima cave — reachable only via water — on Greece's Mani peninsula in the southern Peloponnese.
Scientists are still demanding more definitive proof, but — if verified — the findings will change the narrative of human history, as the skull would be the oldest known Homo sapiens fossil discovered in Europe by a margin of more than 160,000 years.
Researchers say the findings are important because they indicate that at least some Homo sapiens had left Africa much earlier — and traveled much farther — than previously thought.
Prior to the latest findings, archaeologists had already discovered similar fossils of early modern humans in Israel, which pre-dated the mass Homo sapiens exodus from Africa approximately 70,000 years ago.
Such discoveries further support the notion that modern humans left Africa earlier than when researchers have long believed. But some paleontologists claim that these human excursions failed and that the traveling humans — along with their genetic legacy — died out.
Other researchers have expressed skepticism over the notion that an incomplete human skull could provide such certain evidence about early modern human migration trends.
According to CNN, researchers were unable to extract DNA samples from the skull. But they will analyze ancient proteins that could be preserved in the fossil.
See a digital reconstruction of the skull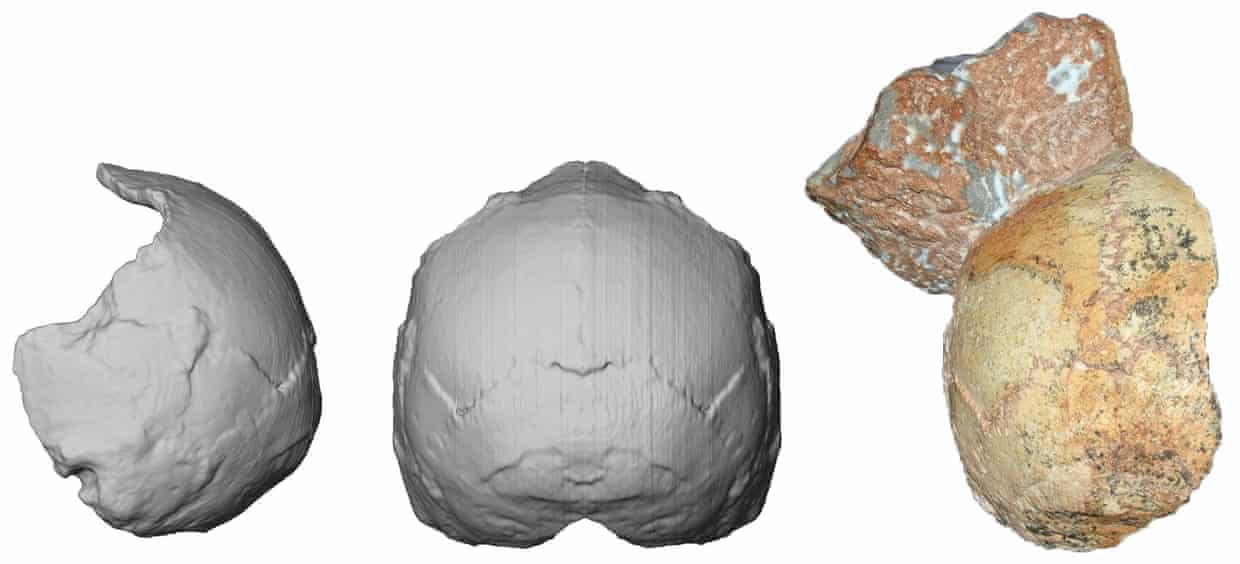 ---
Is The Pappas Post worth $5 a month for all of the content you read? On any given month, we publish dozens of articles that educate, inform, entertain, inspire and enrich thousands who read The Pappas Post. I'm asking those who frequent the site to chip in and help keep the quality of our content high — and free. Click here and start your monthly or annual support today. If you choose to pay (a) $5/month or more or (b) $50/year or more then you will be able to browse our site completely ad-free!

Click here if you would like to subscribe to The Pappas Post Weekly News Update