A $6.2 million US-flagged yacht hit a reef and sunk off the coast of the island of Mykonos, leaving beachgoers on shore stunned and a foreign crew aboard scrambling to flee the sinking vessel, which was captured on numerous smartphone cameras and hit the social media like wildfire.
None of the occupants were injured, and they were rescued from the sinking vessel and taken to shore.
The super yacht appears to be a 106ft Custom Line Navetta 33. Local officials have concerns about the environment and have set up an oil boom to absorb any fuel or oil that seeps into the sea.
According to Yacht Charter Fleet, the Aloha was delivered to its unnamed owner in 2009 after it was built at a shipyard in Italy. It has five passenger cabins with enough room for 10 guests.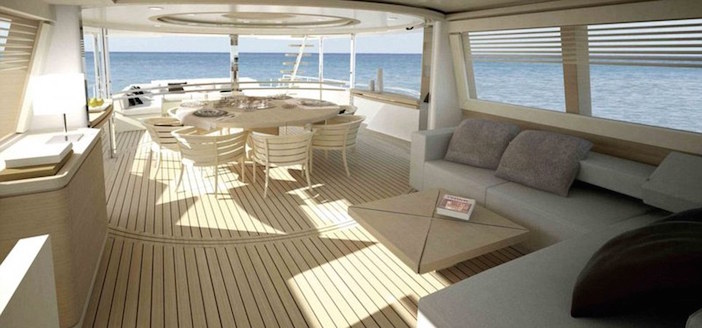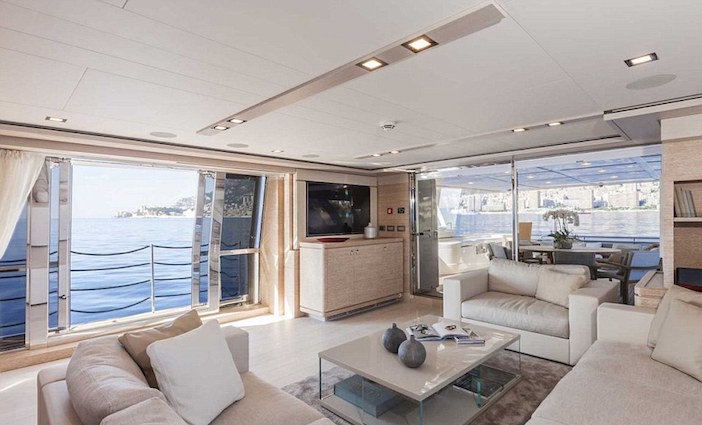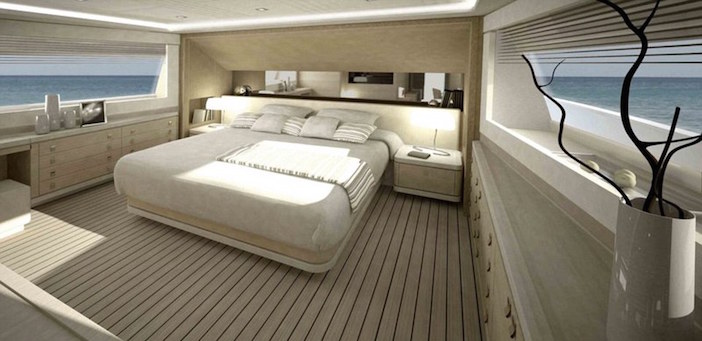 Promotional photographs provided by Ferreti Group show the interior of the yacht.