The warmer climate conditions in western Greece have led to a spectacular 1,000-foot-long (300 meter) spiderweb covering an entire shoreline in Aitoliko.
A wide area of greenery along the beach has been covered by webs created by Tetragnatha spiders.
Scientists explained that it is a seasonal phenomenon, as warmer than usual temperatures, sufficient humidity and food have created the ideal conditions for the species to reproduce in large numbers.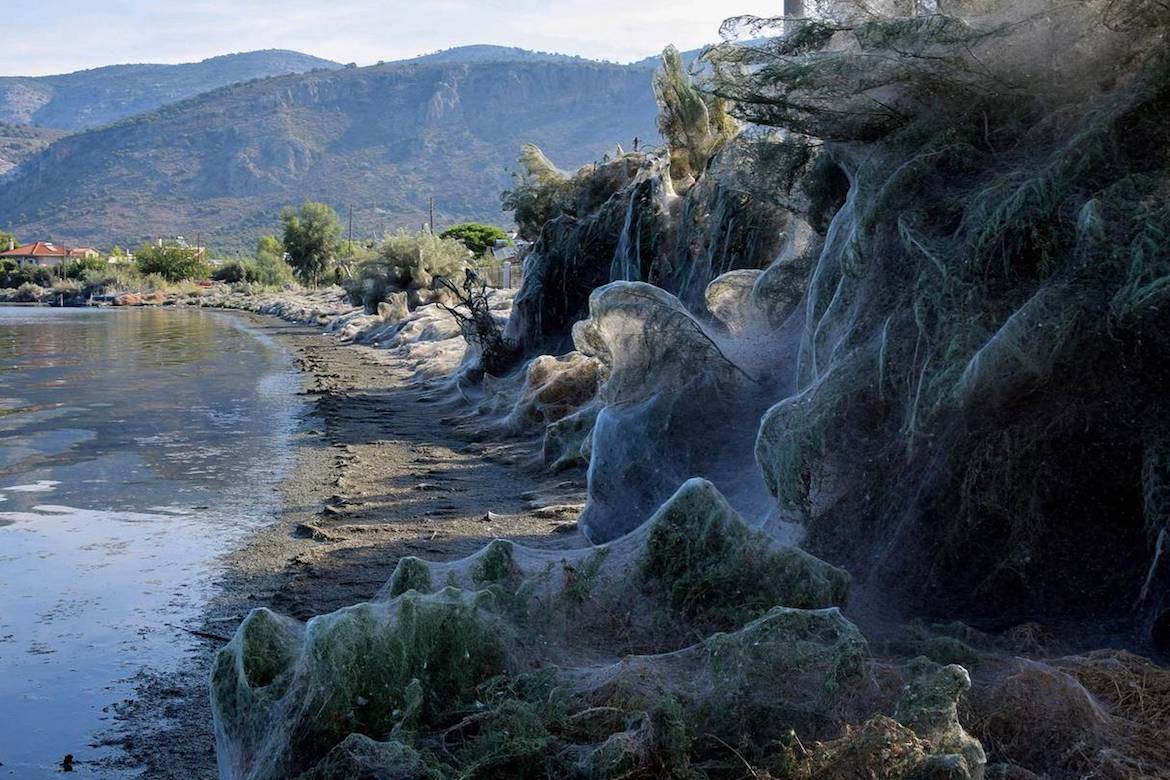 An increase in the mosquito population is also thought to have contributed to the rise in the number of spiders in the area.
This particular spiderweb is one of the largest ever witnessed and, according to scientists, it will eventually disappear naturally.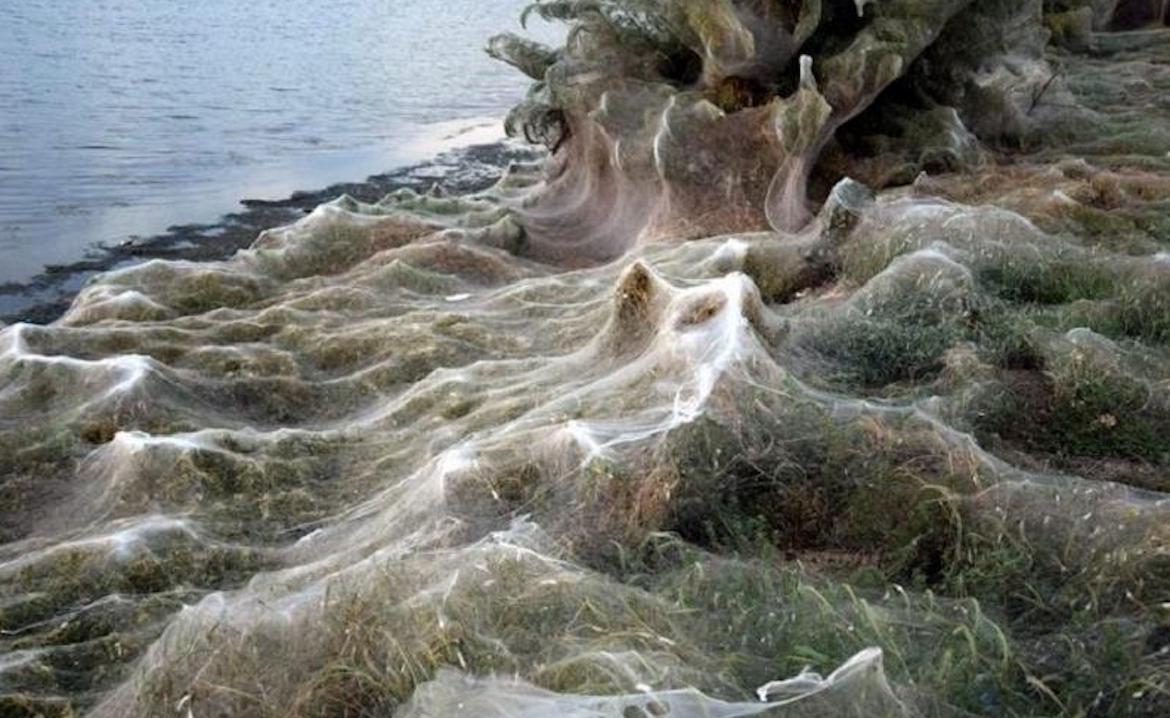 The resulting cobwebs have completely smothered plants and palm trees along the shoreline in the small Greek town.
"It's as if the spiders are taking advantage of these conditions and are having a kind of a party," Maria Chatzaki, professor of molecular biology and genetics at Democritus University of Thrace told the Newsit.gr website.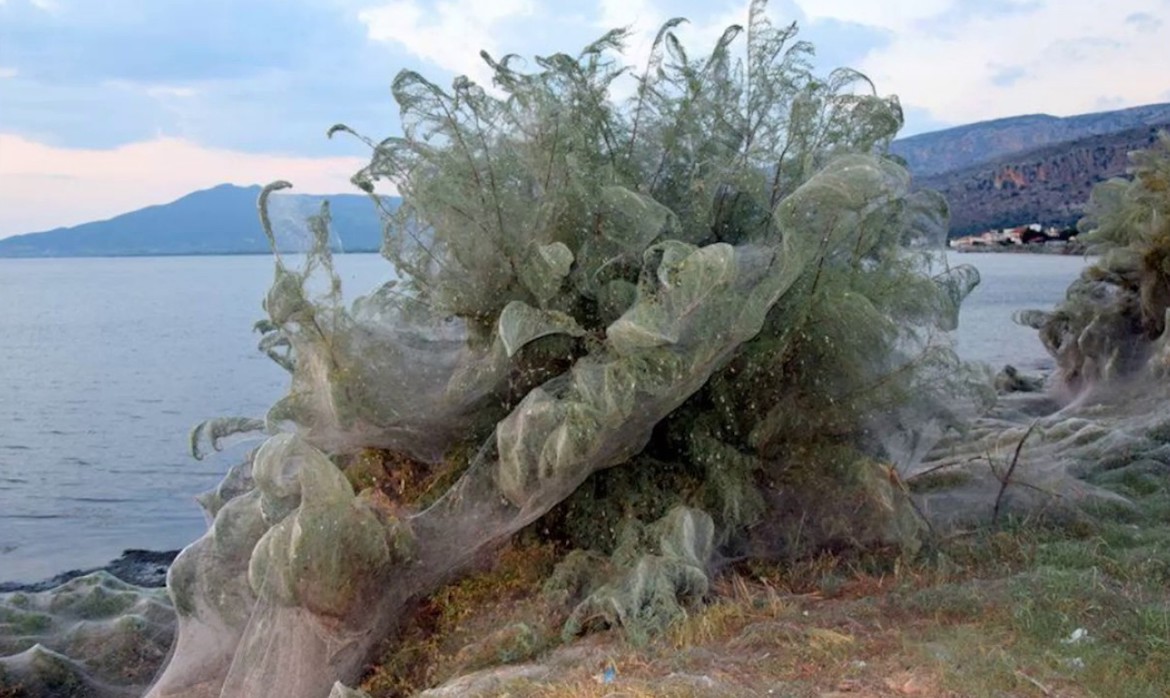 "They mate, they reproduce and provide a whole new generation," she added. "These spiders are not dangerous for humans and will not cause any damage to the area's flora.
Photos: Giannis Giannakopoulos
*****
Since you're here… I have a small favor to ask.
More and more people than ever before are reading The Pappas Post and despite increasing costs to maintain the site and provide you with the quality content that you deserve, I will never "force" you to pay for our website or add a paywall. I believe in the democracy of the internet and want to keep this site and its enriching content free for everyone. But at the same time I'm asking those who frequent the site to chip in and help keep it both high quality— and free. We've implemented a "free-will" annual subscription for those who want to support our efforts. I guess it's fair to call it a philotimo subscription… because you don't have to do it but it's really the right thing to do if you love the site and the content we publish. So if you like The Pappas Post and want to help, please consider becoming a "philotimo subscriber". Click here to subscribe. If you'd rather make a one time donation, we will gladly accept any amount, with appreciation. Click here to donate any amount.