One of Greece's busiest airports serving hundreds of thousands of holiday makers has closed for two weeks for badly-needed repairs.
Mykonos Airport, known by its three-digit code JMK, will be closed between November 13-29 so runway repairs and upgrades can take place.
The entire existing surface, which has already exceeded its lifetime, will be replaced with a new layer of high strength asphalt with the necessary markings to comply with European aviation requirements.
Alexander Zinell, Fraport Greece CEO, commented: "The works that will begin in mid-November at Mykonos Airport are part of the master plan that we have drawn up for the modernization and development of the 14. As you already know, we emphasize on the safety of the airports and that is why the reconstruction of the runway is a priority for us. In cooperation with the local authorities of Mykonos with which we share a common vision for a modern and passenger friendly airport infrastructure and who we would like to thank for their support, we have made all efforts and taken all measures to minimize any inconvenience for the passengers during this period."
Medical flights operated by helicopters will continue to operate during the period.
Additional construction will commence too, which will expand the total size of the terminal 50% more than its current size. New check in counters are also being added, as will more security check in lanes.
Fraport Greece continued in their statement that the airport will be a world-class airport serving a world-class destination.
Renderings of the new Mykonos Airport, after its remodeling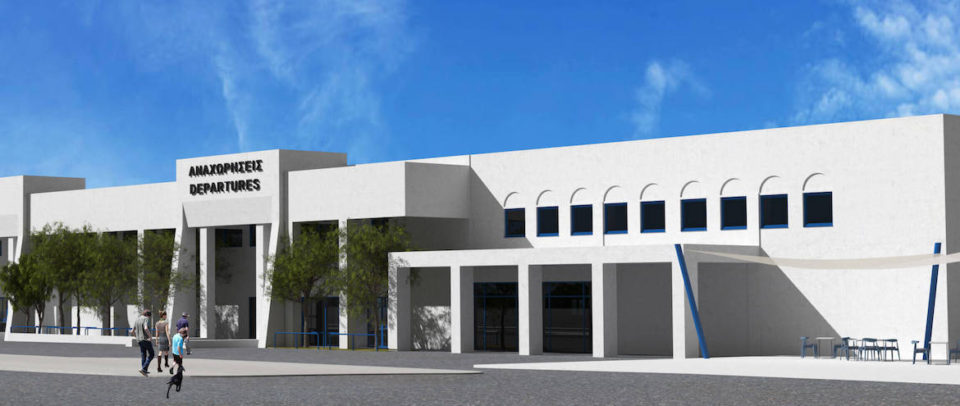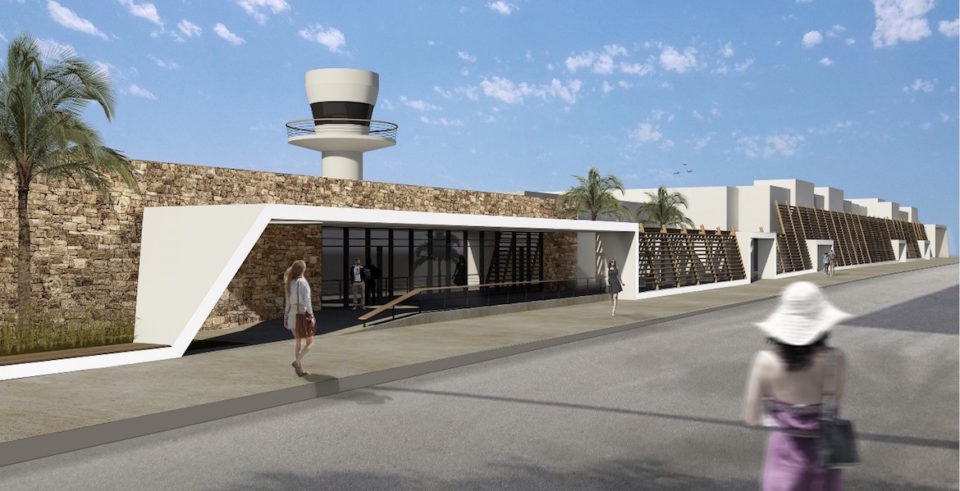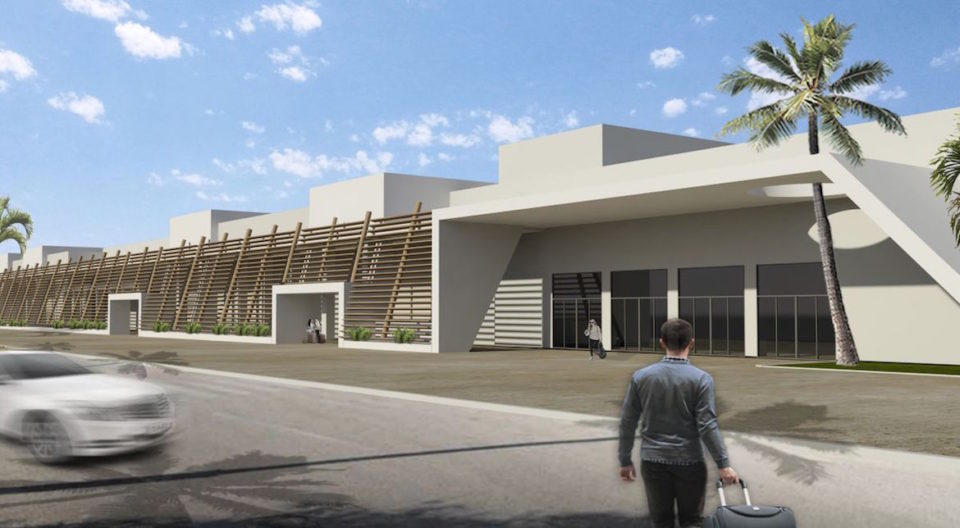 *****
Since you're here… I have a small favor to ask.
More and more people than ever before are reading The Pappas Post and despite increasing costs to maintain the site and provide you with the quality content that you deserve, I will never "force" you to pay for our website or add a paywall.
I believe in the democracy of the internet and want to keep this site and its enriching content free for everyone.
But at the same time I'm asking those who frequent the site to chip in and help keep it both high quality— and free.
We've implemented a "free-will" annual subscription for those who want to support our efforts. I guess it's fair to call it a philotimo subscription… because you don't have to do it but it's really the right thing to do if you love the site and the content we publish.
So if you like The Pappas Post and want to help, please consider becoming a "philotimo subscriber".Click here to subscribe.
If you'd rather make a one time donation, we will gladly accept any amount, with appreciation. Click here to donate any amount.