Organizers claimed more than 1.5 million people attended the rally in Syntagma Square, demonstrating against the use of the name "Macedonia" by Greece's northern neighbor.
Greece's government is currently in negotiations with the Former Yugoslav Republic of Macedonia, which broke off from Yugoslavia following that country's civil war in the 1990s.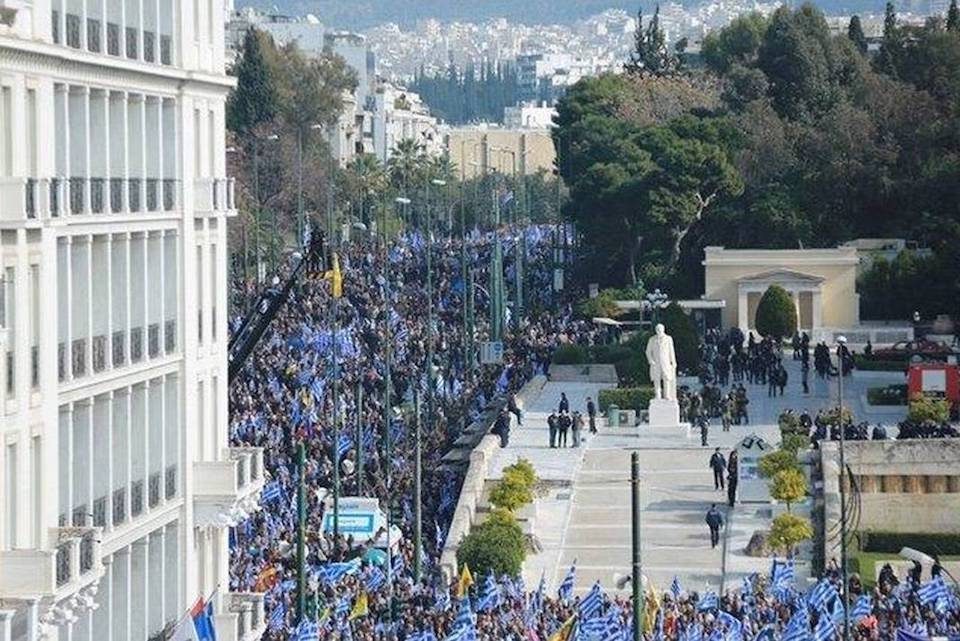 One speaker after another, which included leaders from various diaspora organizations, church leaders and politicians, called on their government to respect Greek history and heritage and not allow even a composite use of the word "Macedonia."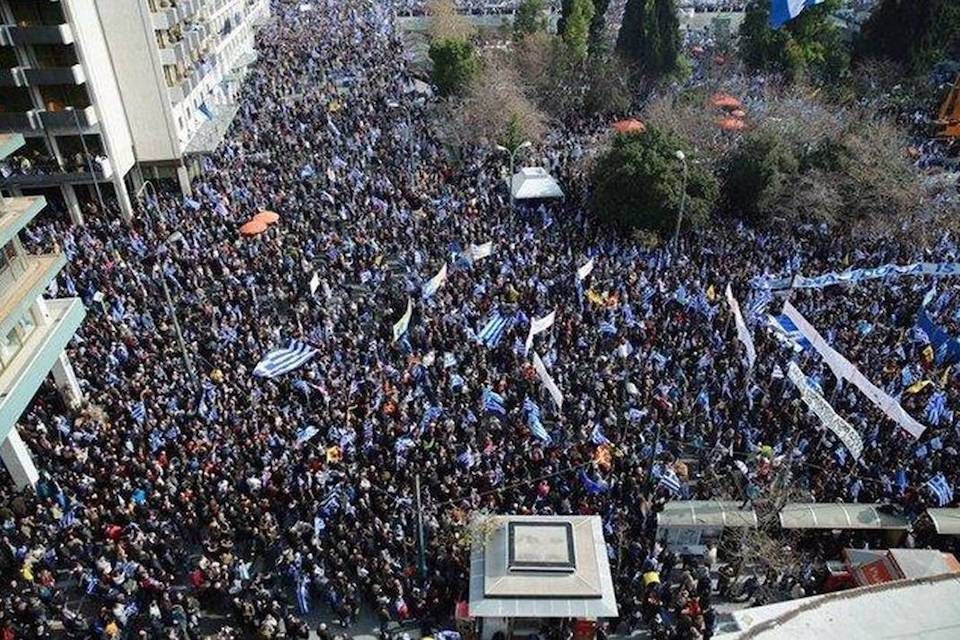 Internationally-acclaimed Greek composer Mikis Theodorakis castigated what he called a "minority" government that is "destroying Greece."
Photos showed dense crowds in Syntagma Square, as well as up and down all avenues and roadways leading into the square, including masses of people lining Vasilissis Sophias Avenue all the way up to the Hilton Hotel.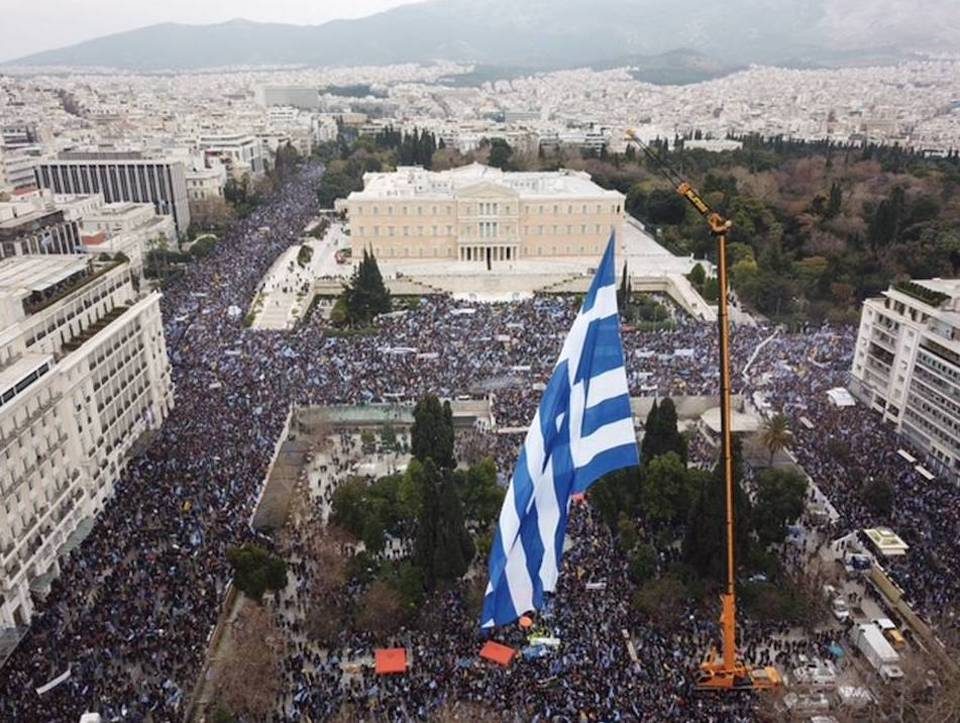 Protestors arrived wearing ethnic Greek costumes, Ancient Greek warrior outfits and waving blue and white Greek flags and yellow and black Byzantine flags carrying the double eagle.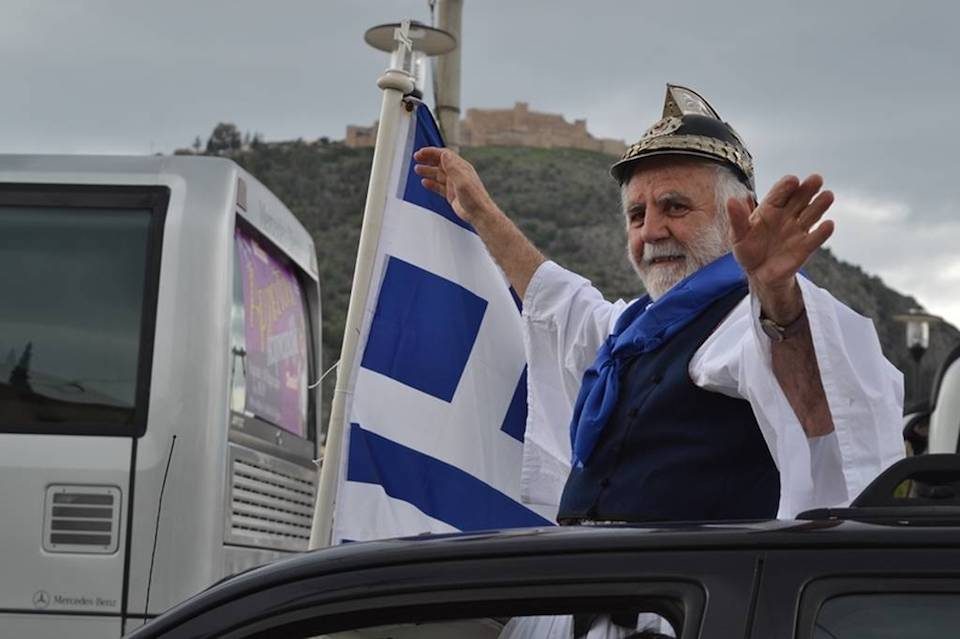 *****
Since you're here… I have a small favor to ask.
More and more people than ever before are reading The Pappas Post and despite increasing costs to maintain the site and provide you with the quality content that you deserve, I will never "force" you to pay for our website or add a paywall. I believe in the democracy of the internet and want to keep this site and its enriching content free for everyone. But at the same time I'm asking those who frequent the site to chip in and help keep it both high quality— and free. We've implemented a "free-will" annual subscription for those who want to support our efforts. I guess it's fair to call it a philotimo subscription… because you don't have to do it but it's really the right thing to do if you love the site and the content we publish. So if you like The Pappas Post and want to help, please consider becoming a "philotimo subscriber". Click here to subscribe. If you'd rather make a one time donation, we will gladly accept any amount, with appreciation. Click here to donate any amount.