Susan Sarandon arrived in Greece yesterday to lend her support and bring awareness to the refugee crisis.
"The international community must see what is happening in this corner of the world. It must realize the size of the problem and understand it. These people should stop being 'somebody else' and must become the refugees that we must stand by them and support them," Sarandon told the Athens-Macedonian News Agency on Friday in exclusive comments.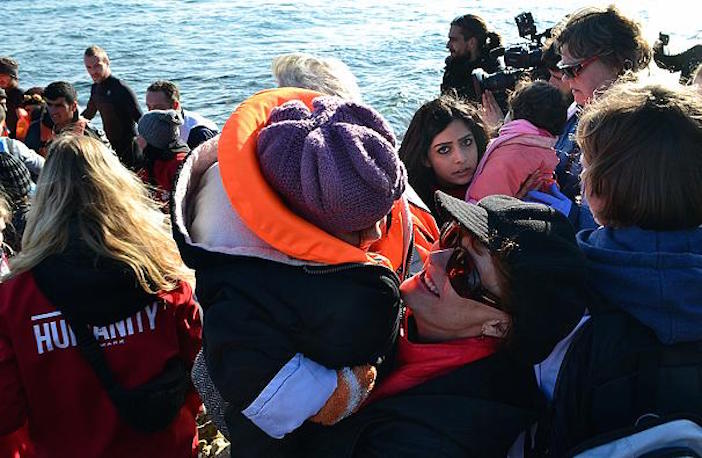 The actress, who spoke with volunteers and members of non-governmental organizations operating on the island, explained: "As mother of three children I completely understand what means to be a mother with children running away from war and the squalor, to reach the coast and to be forced to make this journey only because you must survive. Let's hope that very soon the countries that do not participate in the effort to save all these people will do so," she concluded.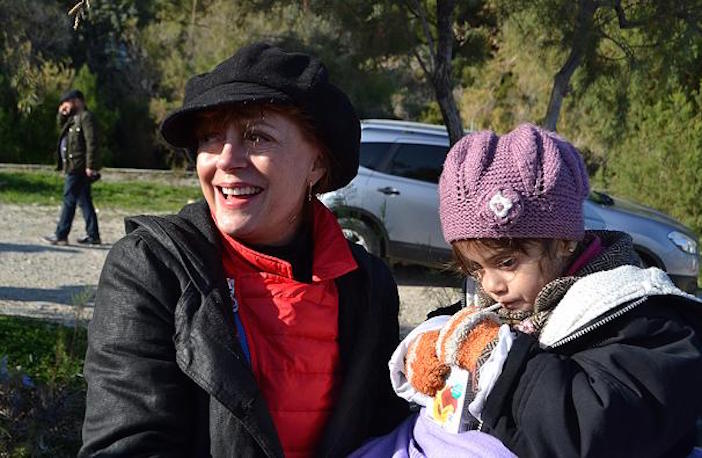 Sarandon has been on the eastern coast of Lesvos near the airport since early Friday and remains at the spot, which is a frequent landing point for migrant and refugee boats. She particularly assists children, helping them change their soaked clothes, socks and shoes. A 5-year-old Iranian girl, Semihan, and her two younger siblings captured Sarandon's heart when the little girl burst into tears as Sarandon held her in her arms. "Have courage, you'll make it," she told the young girl's parents when they got on board the UN bus that would take them to the Identification Center at Moria.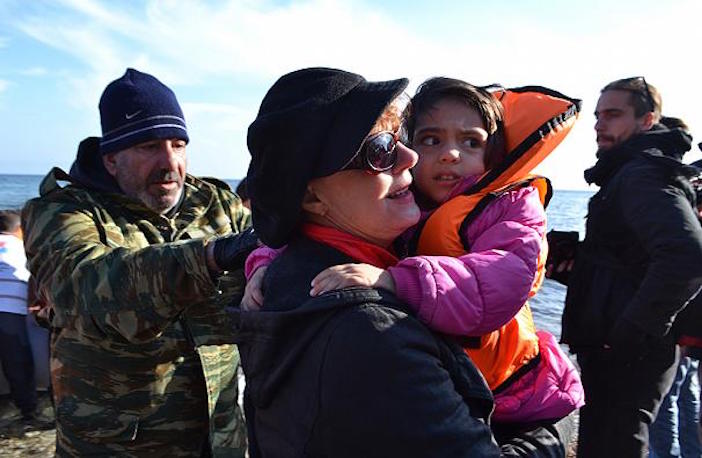 According to information, Sarandon will remain on Lesvos and will continue to assist the volunteers and the non-governmental organizations in the reception of the migrants and refugees.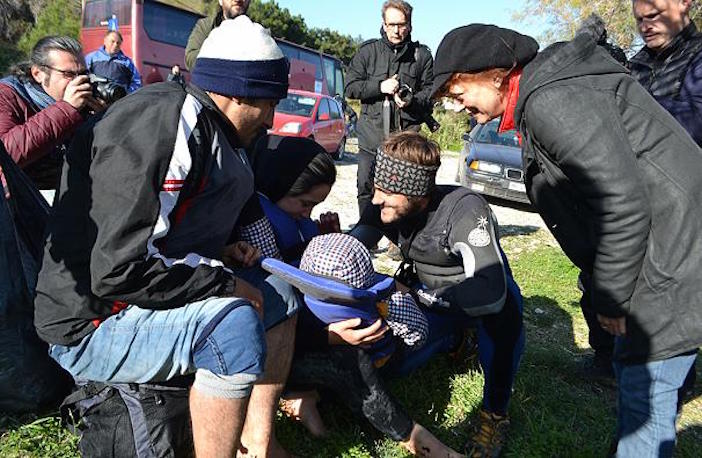 From the Athens-Macedonian News Agency. Photos from AMNA.