The honeymoon's over for the Clooneys as George jets off to New York City for Comicon and his new wife, the former Amal Alamuddin and the new Amal Clooney arrived in Greece for what might just be the biggest case of her career.
Her London-based firm, Doughty Street Chambers website now lists her as Amal Clooney— ironically, all the media attention to the firm crashed their website today as Mrs. Clooney was flying across the continent en route to the Greek capital. The company has been forced to upgrade their website hosting arrangements to cope with the surge in traffic.
Upon her arrival at the Grande Bretagne Hotel in central Athens, a media circus awaited her outside— and inside the hotel with hundred sod onlookers, media, photographers and passers by waiting to grab a snap shot or a glimpse.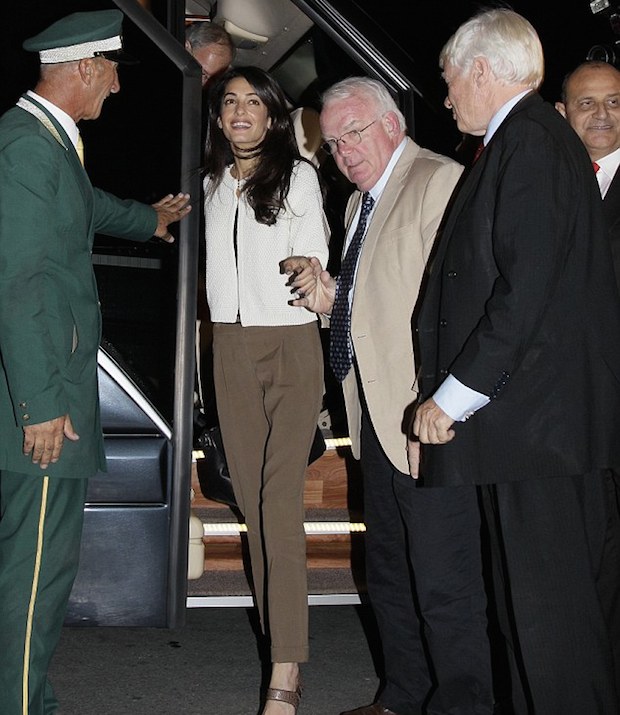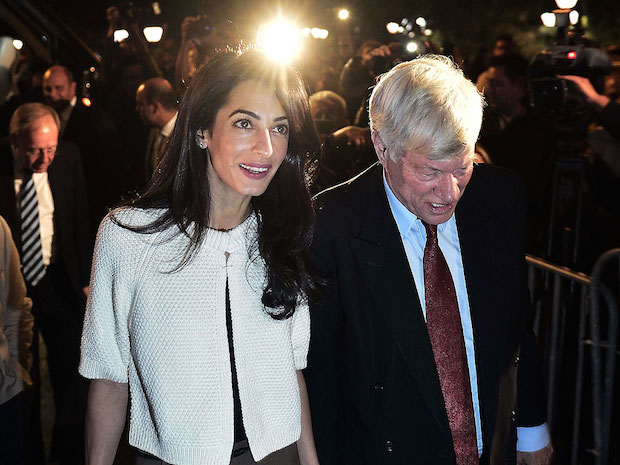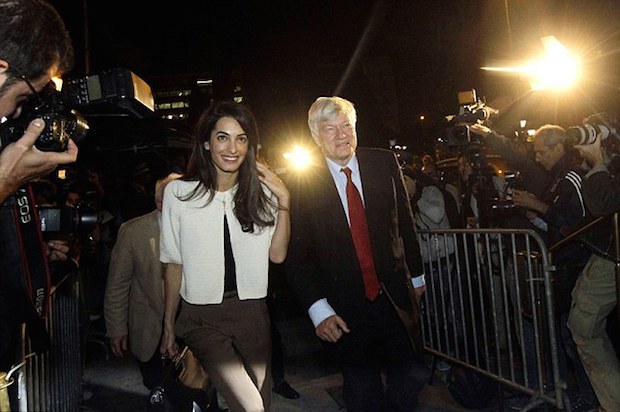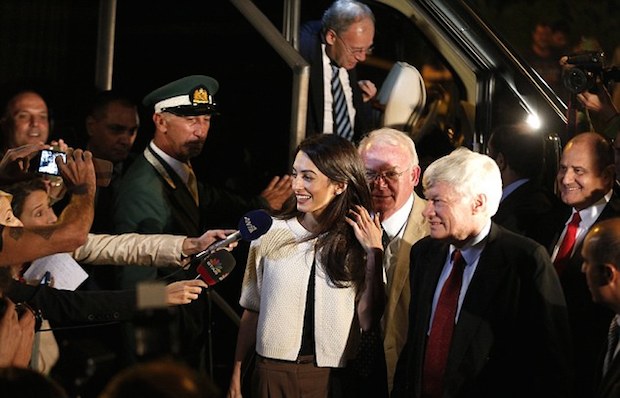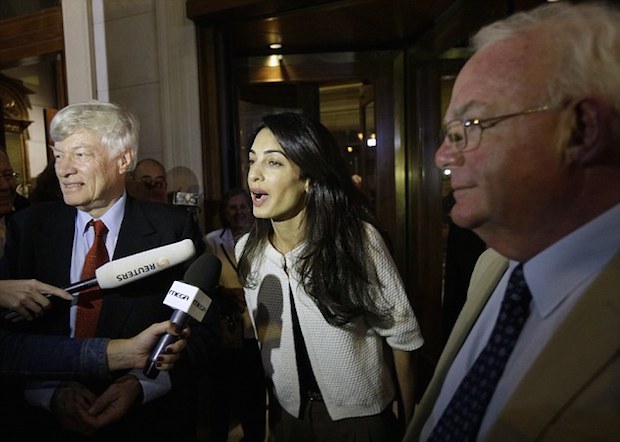 The 36-year-old, and her boss, Geoffrey Robertson, the human rights lawyer who successfully argued for the return of Aboriginal artifacts from Britain's Natural History Museum, will hold a series of meetings with Greek government officials during their stay, relating to the return of the Parthenon Marbles that are presently on display in the British Museum.
Fluent in French and Arabic, Lebanese-born Mrs Clooney is a barrister specializing in international law, human rights, extradition and criminal law. She has represented clients in cases before the International Criminal Court, the International Court of Justice and the European Court of Human Rights, as well as in domestic courts in the UK and US.