Cat Cora has made a career merging her Greek and Southern heritage. The Iron Chef America winner and multi-time best-selling cookbook author and television celebrity is also a well-known philanthropist with her charity Chefs for Humanity. This recipe is one of her Greek favorites that comes from her father's side of the family that she grew up eating.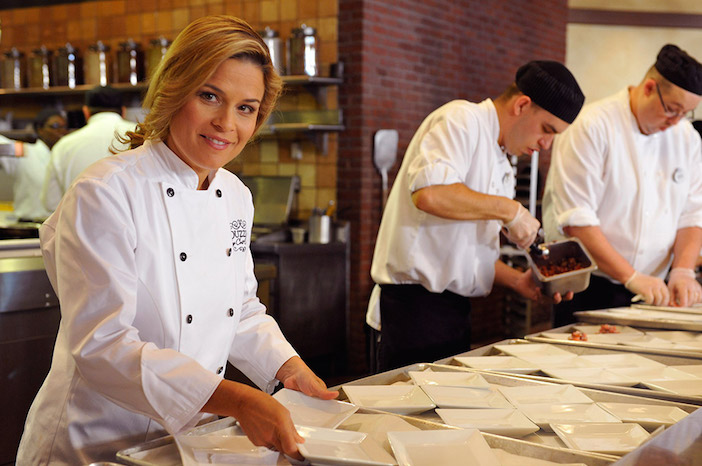 Ingredients
1/2 cup olive oil, plus 3/4 cup, for frying
1 pound summer squash, peeled and quartered
1 large onion, chopped fine
3 tablespoons grated Kasseri,
2 tablespoons butter, melted
4 cups panko or bread crumbs
2 eggs
2 scallions, sliced thin
1 teaspoon finely chopped thyme
Salt and freshly ground black pepper
1 cup all-purpose flour
1 tablespoon butter, for frying
Directions
In a large sauté pan, heat 1/2 cup olive oil on medium high heat. Sweat the squash and the onion together until very soft.
In a food processor, puree the squash mixture. Drain well to get out extra moisture. Put in a bowl with cheese, butter, bread crumbs, eggs, scallions, thyme, salt, and pepper. Mix well. Let it stand for 1 hour, refrigerated.
Roll into about 2-inch balls. Lightly dredge in the flour and fry in the remaining olive oil and butter until golden brown.