The 2019 San Francisco Greek Film Festival ("SFGFF") is set to attract hundreds of film lovers, actors, directors and others for its 16th annual edition from October 20-26.
"Olympia," the documentary feature on Olympia Dukakis, will kick off the festival with a screening on Sunday, October 20 at the Castro Theater — a San Francisco Historic Landmark since 1976. The festival will close with the dramatic comedy "Smuggling Hendrix," screening on Saturday, October 26 at Dolby Cinema at 1275 Market.
The remaining screenings from October 21-25 will be presented at the Delancey Street Screening Room. Following closing night, a bonus screening will take place on Sunday, October 27 at Delancey.
As the first and longest-running Greek film festival in the United States, the SFGFF aims to recognize, support and promote the best film work by Greek and Cypriot filmmakers from around the world.
In addition to various events, the festival includes screenings of new and highly acclaimed films and has also screened classic films.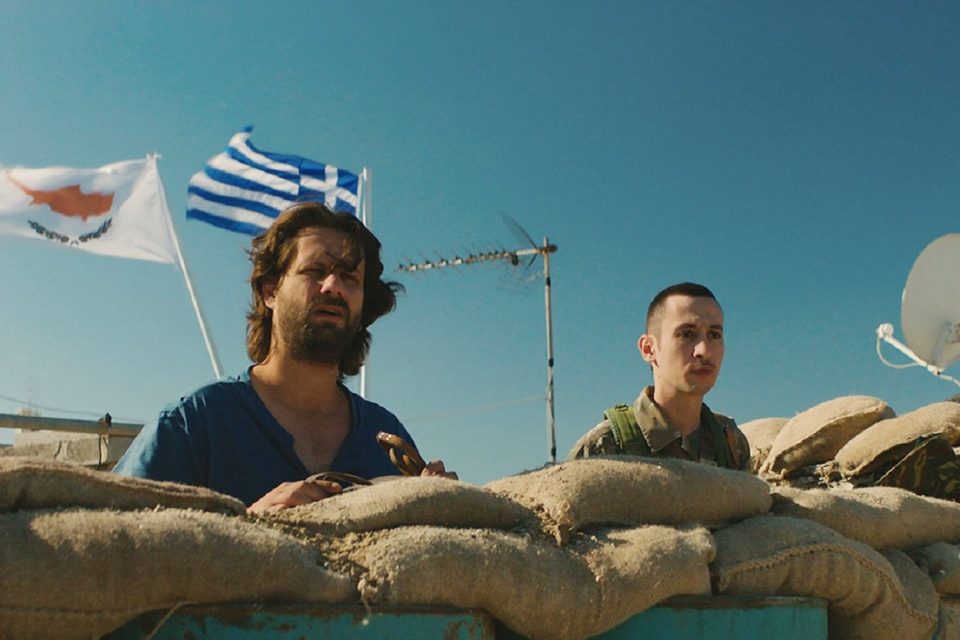 Since its founding, the festival has showcased nearly 300 movies, hosted nearly 50 filmmakers — and inspired, engaged and entertained more than 9,000 attendees from San Francisco and the Bay Area.
At this year's festival, media executive and filmmaker Kary Antholis will receive the Spyros P. Skouras Lifetime Achievement Award. Antholis is founding publisher and CEO of Crime Story Media LLC. In June 2019, he retired as president of HBO Miniseries and Cinemax Programming after more than 25 years.
As an HBO executive, Antholis oversaw numerous Academy Award, Emmy, and Golden Globe-winning projects including "Chernobyl," "The Pacific," "Angels in America," and "Generation Kill," among others.
As a filmmaker, Antholis won the Academy Award for Documentary Short Subject and the Emmy for Outstanding Informational Special for his film "One Survivor Remembers" about Holocaust survivor, Gerda Weissmann Klein. The film later became first HBO program to be added by the Librarian of Congress to the US National Film Registry — an honor given to "culturally, historically or aesthetically" significant American films.
1988 Oscar and Golden Globe Award-winning actress Olympia Dukakis will receive the festival's honorary Astron Award — an audience choice award. The festival's organizers do not give the award annually, but instead when they wish to recognize someone who has made a "significant lifelong artistic contribution" in the film industry.
The first Greek-American to win an Oscar — for her role in "Moonstruck" — Dukakis' has appeared in more than 60 feature and short films including "The Infiltrator," "7 Chinese Brothers," "Cloudburst," "Mr. Holland's Opus," "Mighty Aphrodite," and many others.
Dukakis has starred in television shows such as "Tales of the City," (Emmy nominee), "Sinatra" (Golden Globe nominee), "Sex & Violence," "Joan of Arc," and more. She has also performed in more than 130 productions Off-Broadway and regionally.
Director and producer Despina Mouzaki will serve as the master of ceremonies, introducing films, invited filmmakers, moderating Q&A sessions and providing context and history of modern Greek cinema.
Mouzaki serves as a professor at the Aristotle University of Thessaloniki School of Film and as dean of the institution's School of Fine Arts. She has produced numerous award-winning films such as "Touch Me Not" by Dimitris Giatzoutzakis, "Peppermint" by Costas Kapakas and "A Touch of Spice" by Tassos Boulmetis, among others.
For more information about the festival, screenings and tickets click here
---
Is The Pappas Post worth $5 a month for all of the content you read? On any given month, we publish dozens of articles that educate, inform, entertain, inspire and enrich thousands who read The Pappas Post. I'm asking those who frequent the site to chip in and help keep the quality of our content high — and free. Click here and start your monthly or annual support today. If you choose to pay (a) $5/month or more or (b) $50/year or more then you will be able to browse our site completely ad-free!

Click here if you would like to subscribe to The Pappas Post Weekly News Update