It all began in 2011 when 400 residents of Hania in Western Crete decided to dress up as Santa Claus and parade around the city, bringing cheer and good wishes to locals, while raising money for a good cause. The movement quickly caught fire as the entire city embraced the concept and citizens, businesses and philanthropic groups rallied behind the Hania Santa Run.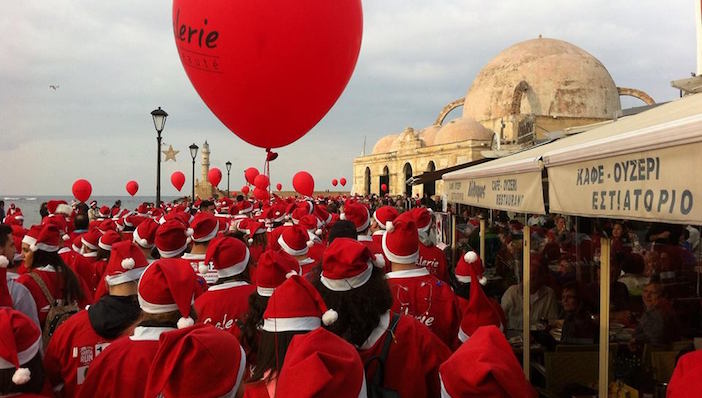 A year later the number of participants more than tripled to more than 1500 Cretan Santas and this year— the 5th annual Chania Santa Run has reached more than 7,000 participants who dressed as jolly old Saint Nick and spread their cheer throughout the town.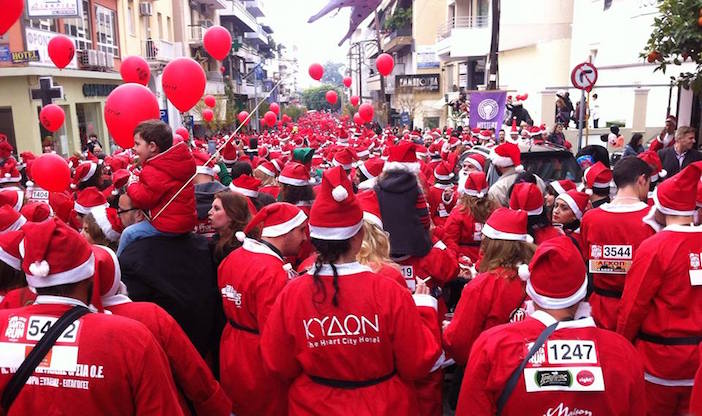 It's a festive event that not only brings cheer and color to the city, but also raises hundreds of thousands of euros for local children's charities, with individuals and teams raising funds for their march.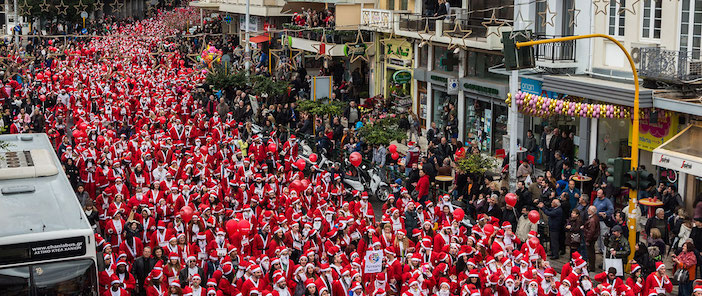 Local shops open and in typical Cretan fashion share sweets and drinks– known as the kerasma— with the thousands of Santas passing by, DJs play their music loudly in the streets and over all a festive parade of red and white take over this beautiful town, which culminates at the old Venetian port with the backdrop of the famous Hania lighthouse.
2014 official video from the 2014 Chania Santa Run:
One of our readers, Zambia Delidakis from Iraklion ventured to Hania for this year's festivities and shared first hand photos from the festivities. (*Thanks Zam for the great street-level shots!)